In May 2017 James Metcalfe slipped in his condo carpark and shattered his elbow. It needed surgery and for two whole weeks he couldn't move his arm at all. He sought help from UFIT Clinic physio Paul Doohan - and fast forward six months does Personal Training with Melanie Lim at UFIT Tanjong Pagar three times per week.
Before that he had never stepped foot inside a gym before, and is now flawlessly lifting and doing sled pulls each session, and has complete use of his elbow and arm again. Thanks to Mel's advice he has also cut back on his beers and is losing weight and getting fitter and stronger every day.
Find out how he got back on the mend so quickly ...
What was your injury and what did you do about it?
I shattered my elbow. I got a spiral fracture of the radial head, dislocated elbow joint and tore all of the ligaments and tendons connecting to my bicep and tricep.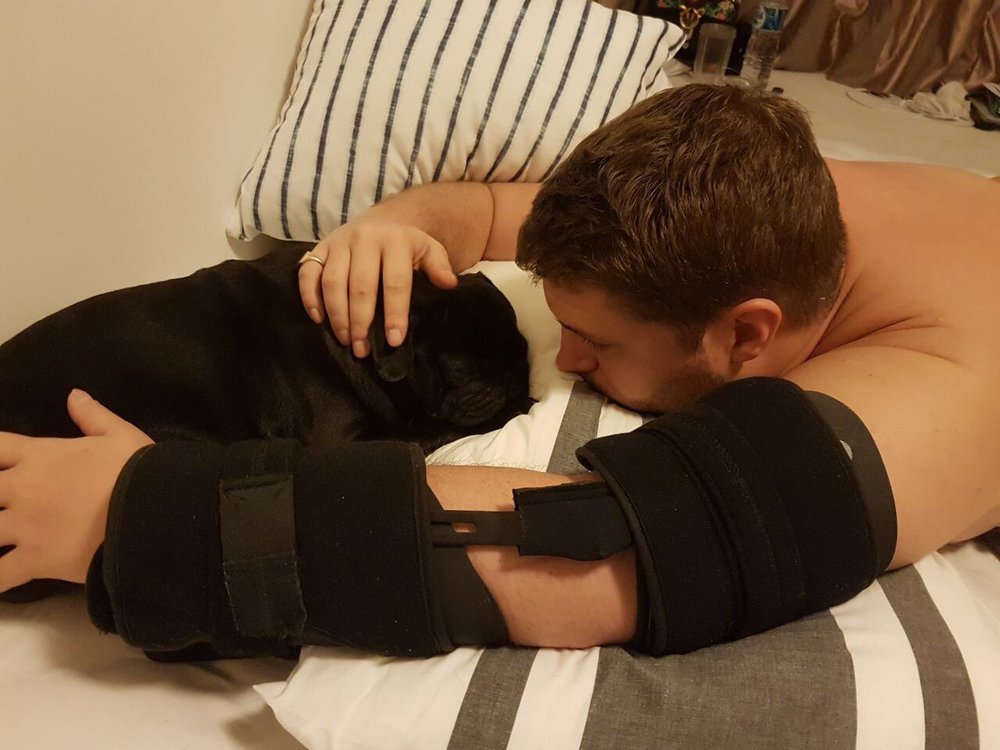 I was referred to Paul by an ex-UFIT employee who I know socially. She initially passed me to Declan who I saw twice before he went off on his one-north adventure leaving me in Paul's hands.
How often did you see PAUL and were you able to train much then?
I saw Paul once a week every week for six months. I was totally unable to train at the beginning, I couldn't move my left hand or arm at any angle. That progressed to picking up a simple day to day object, to developing the flexion and extention to being able to feed myself with that arm's hand and doing up my buttons on a shirt which was a good test of progress. An extra button a week!
This built up slowly over a couple of months and I was then able to lift a light dumbell which is when I asked if he could refer me to a trainer and that's how I found Mel.
What kind of rehab did you have?
The painful but quick kind. It was really a combination of many things, the technical terms you will have to ask Paul. From shocking the bicep muscle with electro pads at the beginning of each session to making them remember they were still there, and they were needed for the bottom half of my arm to work, through to massaging the joint and lots and lots of Paul distracting me with talking about the Premier League while pushing, pulling and increasing my range of motion.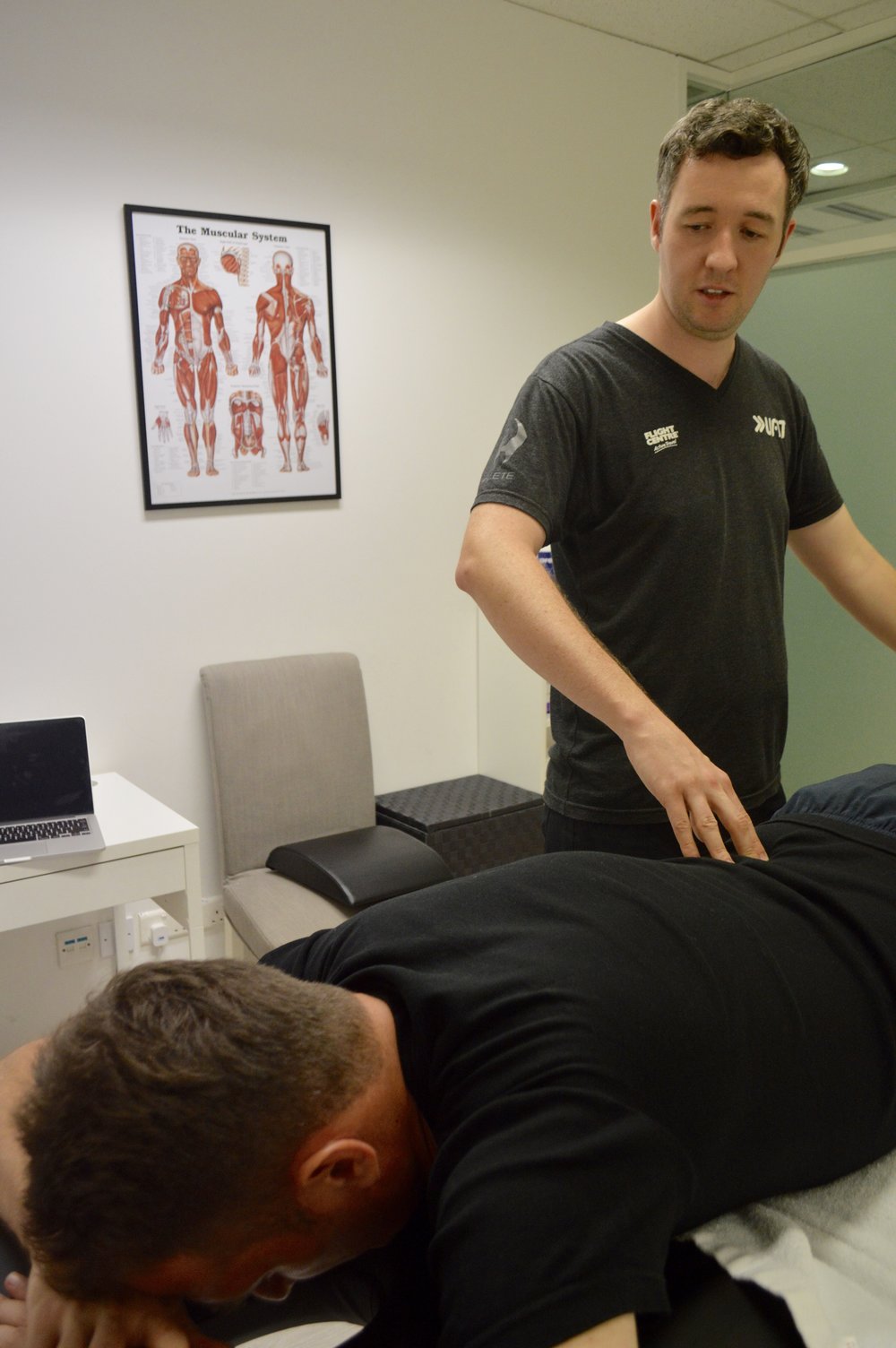 What have you enjoyed most about doing rehab with Paul?
He communicates directly like me, was sympathetic to the pain I was going through both physically and mentally, and is very obviously knowledgable in his field and I trusted him. We both played sport and both getting married within a couple of months of each other so time during the sessions went quickly. Beyond liking Paul as a bloke, he got results and quickly, so going back for the next session never felt like a trial.
How is your training now?
It's great! I train with Melanie Lim at UFIT Tanjong Pagar and haven't felt this physically fit in the four years that I have lived in Asia, and I could not have imagined training like this six months ago immediately after the accident. Mel kicks my ass three times a week at CFTP, but she does more than just make me sweat, she encourages me to believe in the power of the mind and that with self discipline and self belief so much is possible.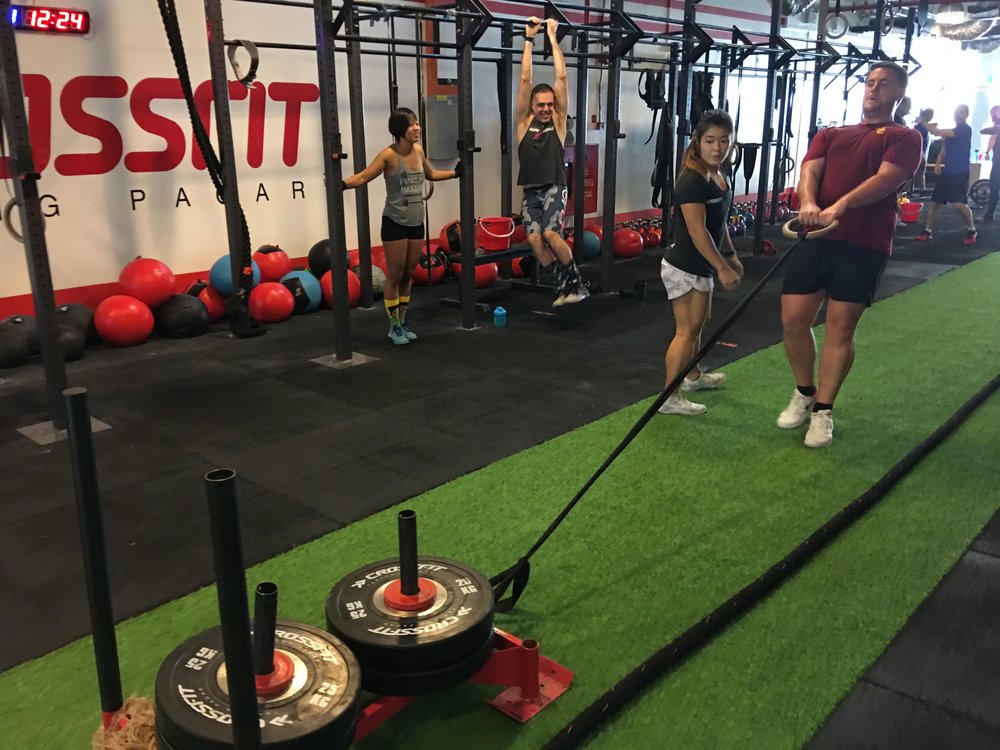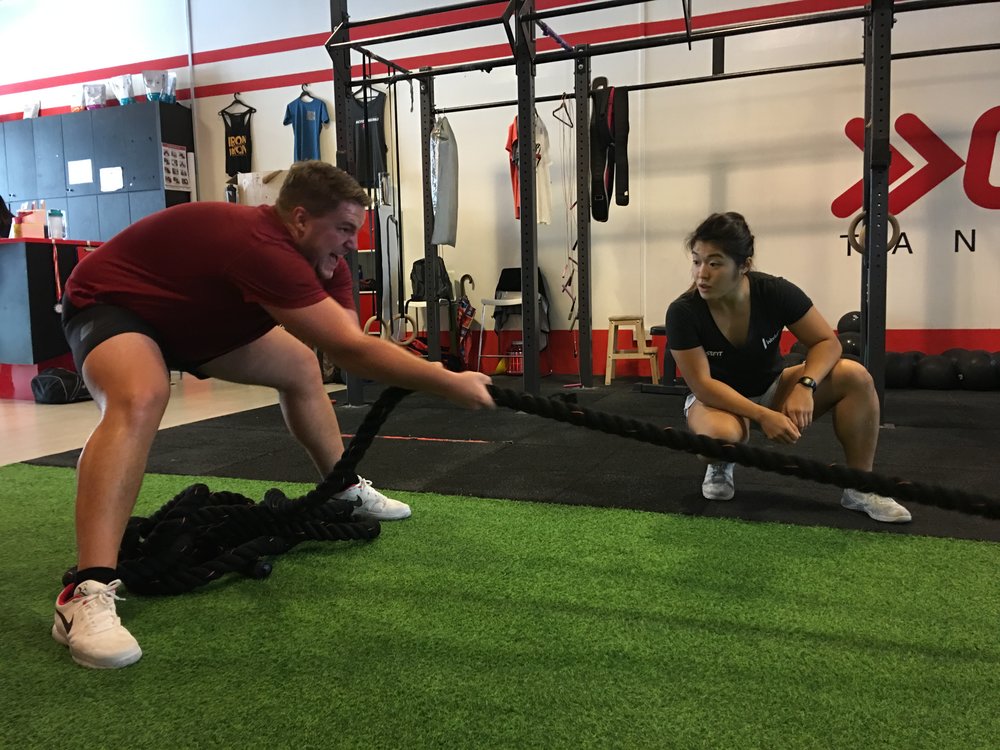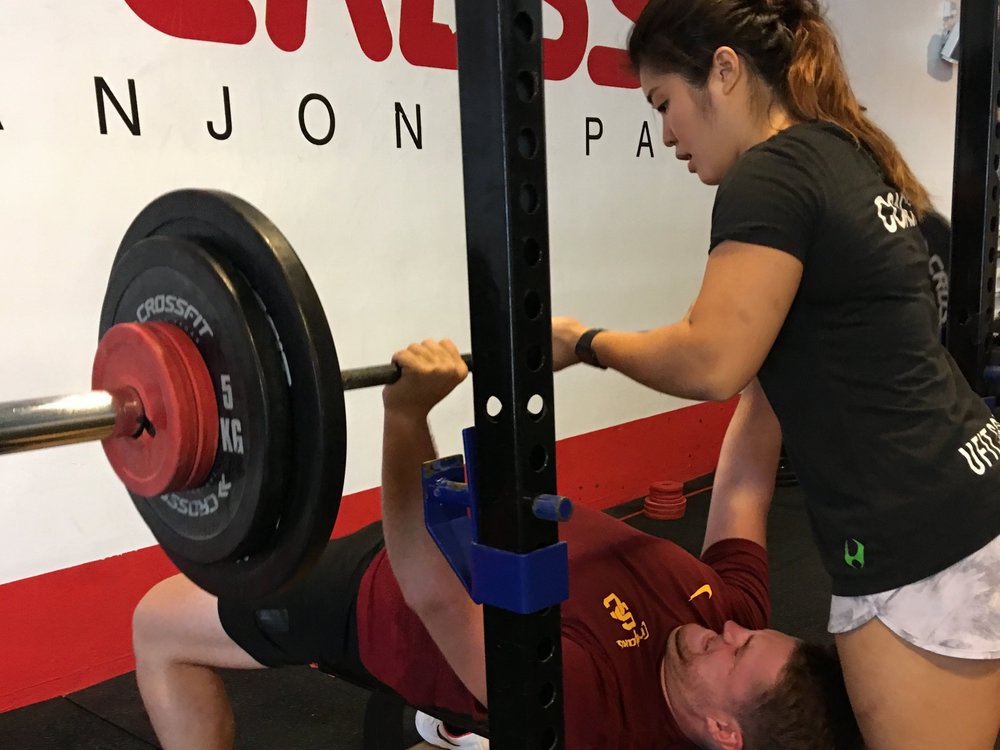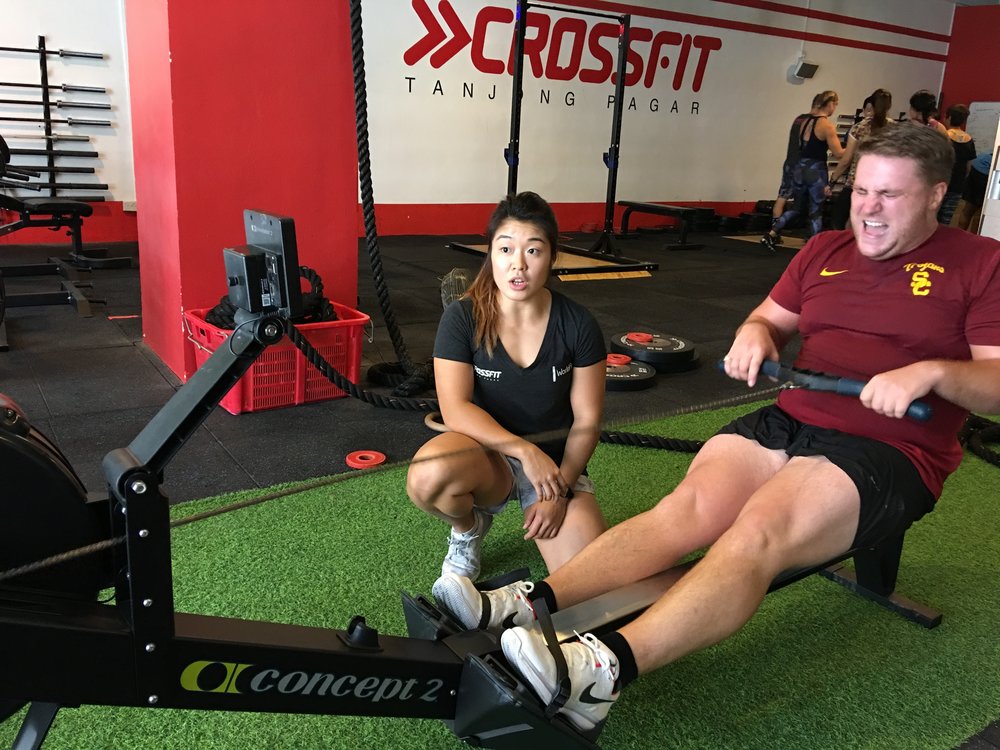 Let's hear it from PAUL THE physio ...
Paul Doohan, James' UFIT Clinic physio adds: "James had a pretty complex elbow fracture, after an accident in his condo. He was struggling a lot after his surgery, as he was unable to even button his shirts due to his pain and stiffness. This affected his activities of daily living massively.
For a condition of this nature, the first thing we needed to do was to make James trust his elbow again. As an area of the body that is heavily innervated (remember hitting your funny bone?), an injury of this magnitude meant the whole arm was highly sensitive. Naturally patients like James are very protective of the fractured area, but very quickly this overprotection can cause more issues. Helping James move his arm and regain his strength wasn't the difficult part, it was helping him trust his arm to allow him to do a press up, or catch a cup that was falling.
When you have something that affects your life as much as James' injury did, it was vitally important that we were on the same page from day one. He responded very well to his initial treatment, and was always diligent with the tasks I asked him to complete in his own time.
We set small goals, for instance monitoring how many buttons he could fasten on his shirt, to demonstrate the improvements he was making. Eventually, we got a position where we both agreed that he no longer needed to come, as he had met the goals he outlined when we started.
For James, having a patient with an honest and strong work ethic made my job a lot easier. I was able to provide the framework and knowledge on how he was going to get better, but it was his attitude in doing the at times monotonous work that means he has made such a good recovery. It was a pleasure to have the opportunity to work with James, and I can only see him continuing going from strength to strength.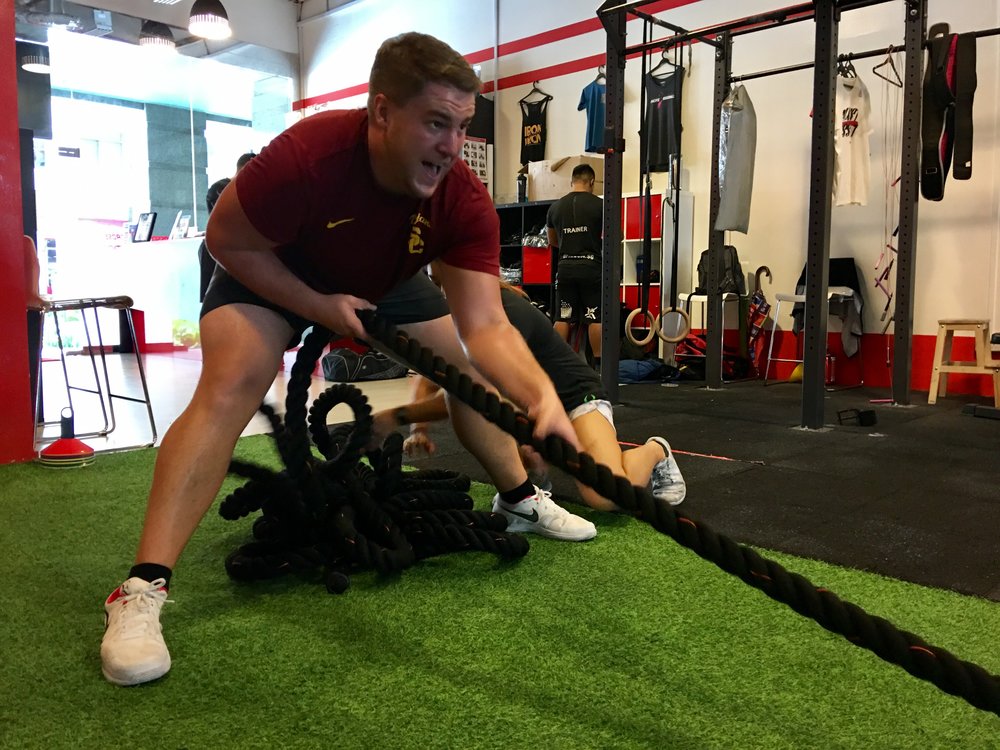 OVER TO MEL, JAMES' PERSONAL TRAINER
"Working with James has been an absolute joy - he's hardworking, patient and inquisitive. I'm grateful for the trust he's put in us as a team - together, our goal is continue to help him lose body fat, while rehabbing the injured elbow as much as possible.
We believe in the importance of balance - loving what we do, and achieving results simultaneously. In the lead up to his wedding, we've progressed from static/isometric exercises in the trunk, to adding eccentric work and finally now, we are doing concentric exercises like squatting and bench pressing. A huge feat considering just months ago, he was in a sling!
On Fridays, we do strongman training - anything from harnessed bear crawls, sled pushes, rope pulls. Due to his injury, we have had to be creative about programming work that may cause structural damage. Much of the hours James have put in are boring, cyclical aerobic work that the general population would not deem exciting - but it is his dedication to the goal, and positivity that keeps us on track.
I've recommended some changes to his diet, including cutting out beers and tracking his meals. We are seeing the weight fall off, and his body composition change dramatically. Our secret goal is to get James to support his own bodyweight in a plank by the end of the year, and move up to push-ups.
Training James has thought me so much about the power of keeping a positive and growth-oriented mindset, regardless of the circumstance. He's one of a kind."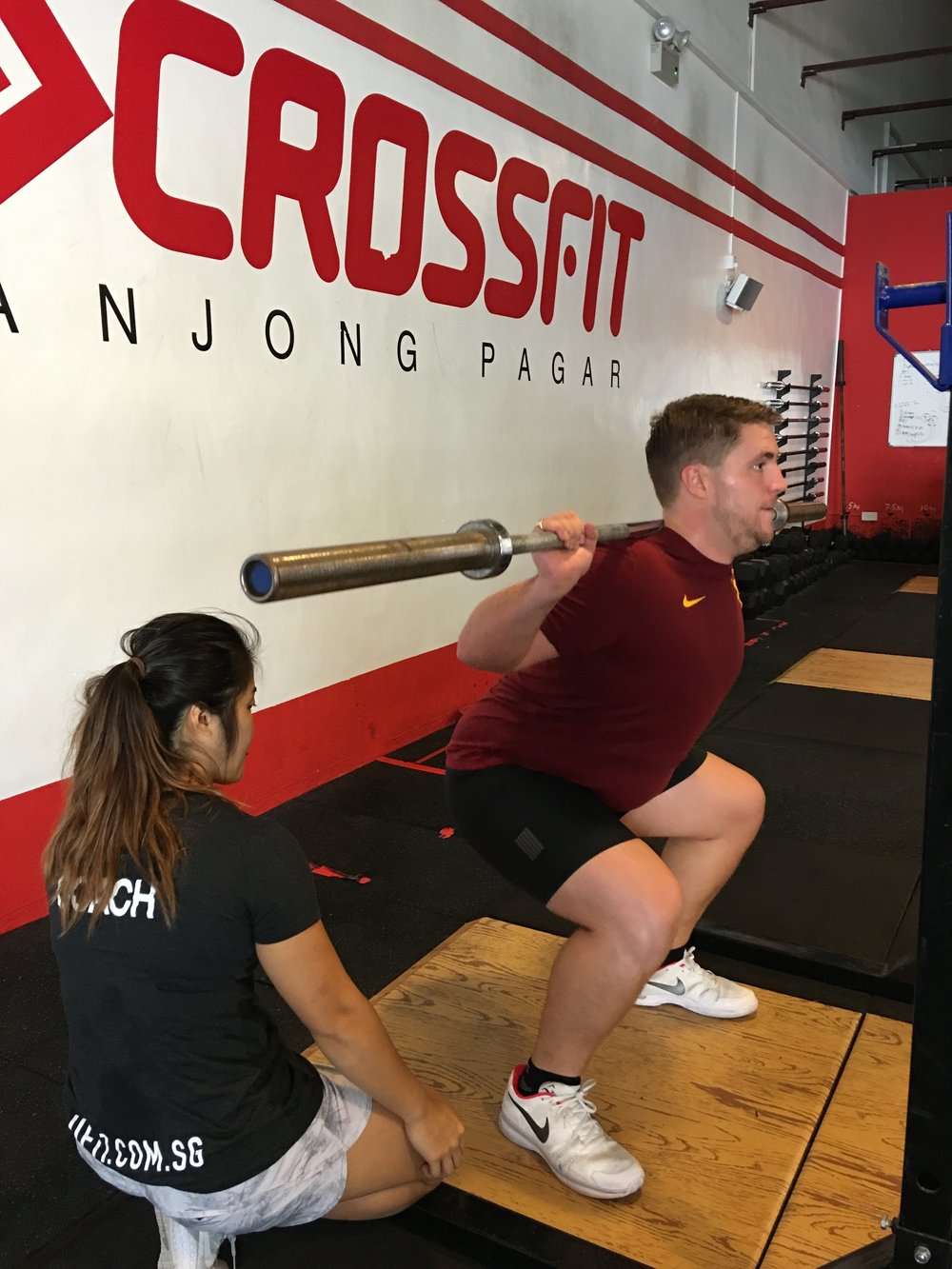 His determination and willpower is fantastic and will see him get the results he wants.
JAMES' dream team: his physio and personal trainer