We first met Christian Dally one year ago when he was over 98kg and about to start the UFIT Clean & Lean Challenge. He won after losing 9% body fat, and a year later is totally ripped, super fit, his mind is sharper and he's never felt better in his life. We all think he's totally awesome.
Since finishing Clean & Lean we see him nearly every day at UFIT doing Bootcamps at Sentosa and Metcon at Bukit Timah, Personal Training at Amoy and CrossFit Tanjong Pagar. He's found a family of fabulous fit friends across UFIT, is well-known to our coaches and is an active Spartan participant.
This is what Christian looks like ten months after the Clean & Lean Challenge.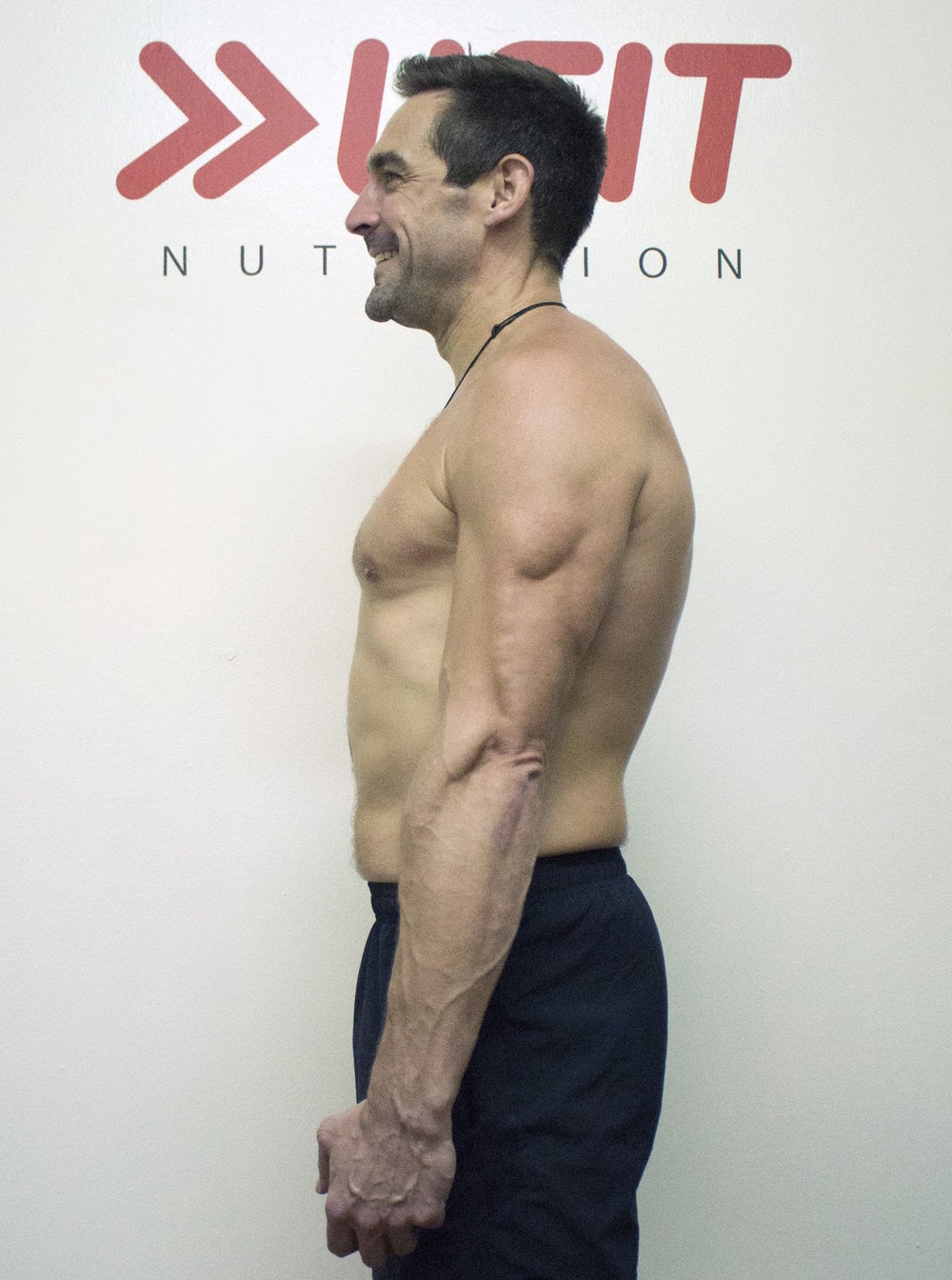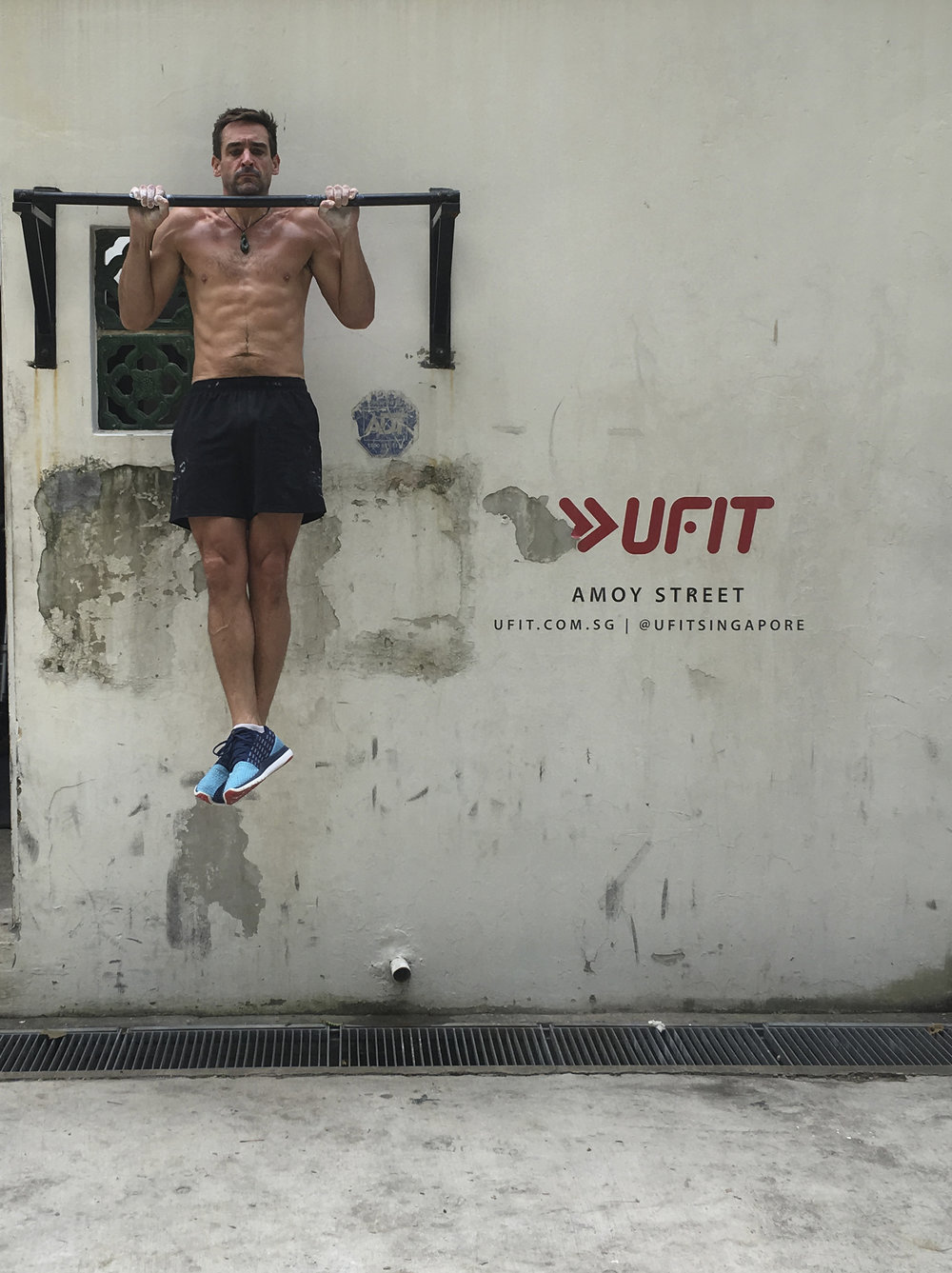 HOW DID CHRISTIAN DO IT?
We asked Will Foden, his personal trainer.
"He came to me as an empty shell after finishing Clean & Lean and my job was to help him build muscle. He had to go to the extreme to get back to normal, and has now progressed beyond, taking things to new levels. He went from eating no carbs for months and now he's training almost daily and is back on carbs as he needs to be, and losing weight and getting stronger.
He was anxious about reintroducing carbs back into his diet. But after some time figuring out what works for him he can now go out on a Saturday night and eat well and enjoy a drink or two".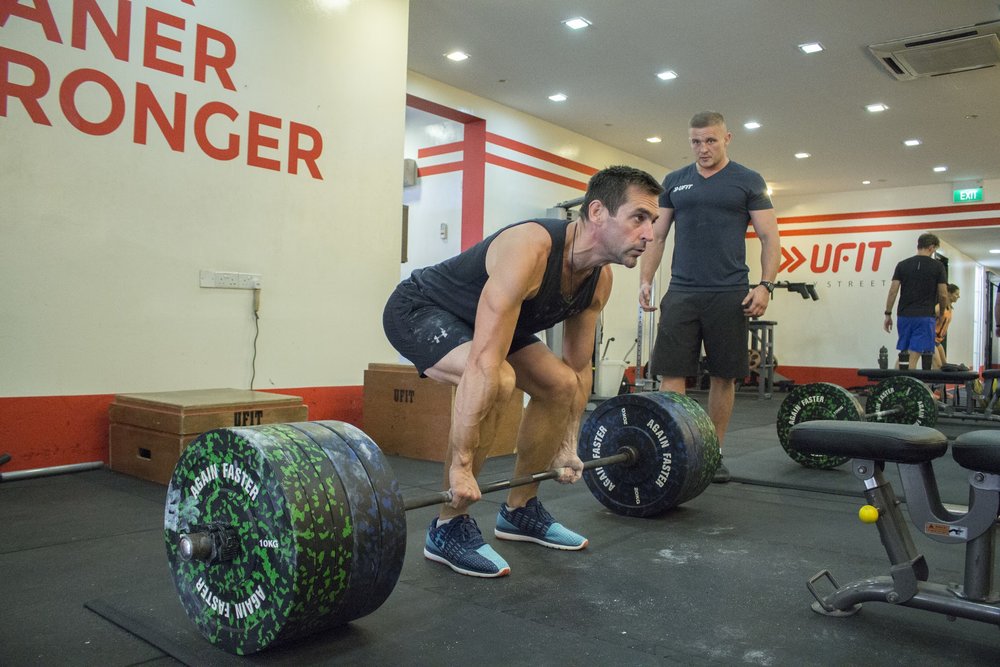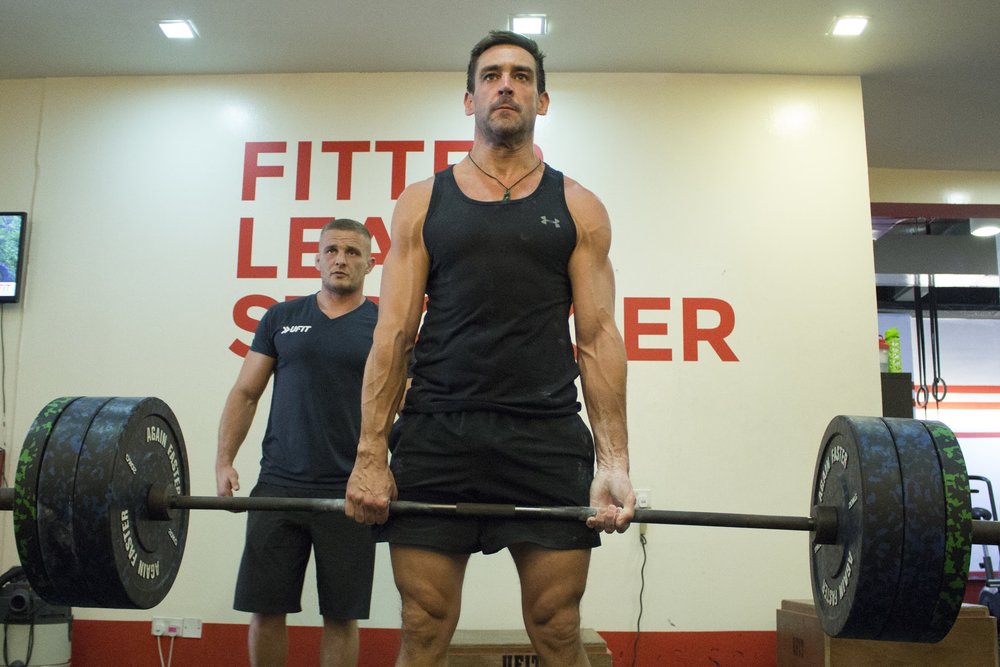 OVER TO CHRISTIAN - WHAT DID YOU DO AFTER Clean & Lean?
"Initially I thought completing Clean & Lean was the 'goal' but in fact it was just the jump-start I needed to launch me on this amazing journey.
By the end of the C&L month I'd made such progress, and was absolutely loving the way I was beginning to feel, so continuing with the same nutrition plan was a no-brainer! Removing carbs from my diet had such a fundamentally positive effect, on not only my body but also my mind, bringing a much more stable level of energy and focus that it had by then become a foundation that sticks with me today".
How has your diet changed since you finished Clean & Lean?
"For the first 9 months or so I stayed pretty much entirely 'clean & lean' (bar the occasional cheat meal), eventually though in consultation with Will I did decide to put a little carb back into my diet peri-exercise to allow me to work out harder and build more muscle mass now that I very low in body fat.
It wasn't easy psychologically - carbs were the 'enemy' for so long that it took significant bravery to reintroduce them, but the trust I have in the knowledgable supportive and experienced UFIT team helped me to get over this unexpected hurdle! And it worked - within weeks I was beginning to look and feel strong & I actually lost more body fat after introducing carbs again".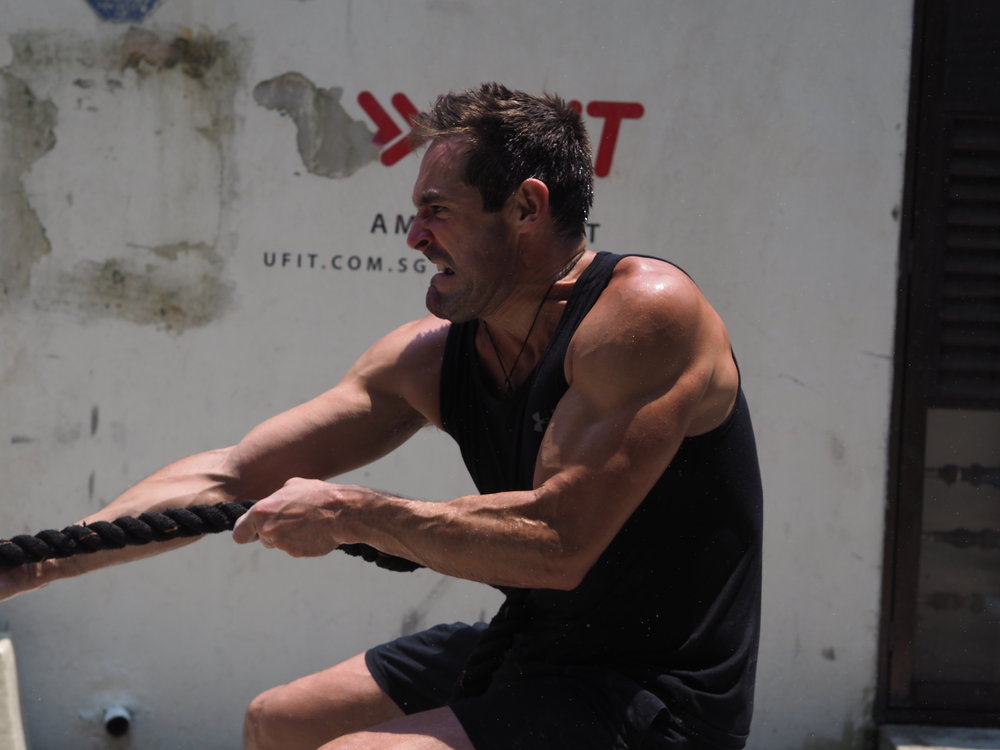 How do the UFIT Bootcamps fit in?
"I started UFIT Bootcamps at the same time as C&L and a year later whilst I also do several PT sessions per week, they are still my 'go-to', they are available, challenging and fun.
When I say 'challenging' - it doesn't matter whether you're fat and slow like I was at the beginning or one of the fittest people out there, everyone can challenge themself to the max, it's a supportive, non-judgmental environment where over the last year or so I've watched myself and others achieve levels of improvement we really didn't expect.
I love Bex's FITMAX and HITFIT classes in Sentosa, and the community there is brilliant! Quite apart from giving the opportunity to workout with like-minded people, we've made some really great friends there. I've recently also been using Giles' brilliant Metcon/ORT sessions on Sundays at Bukit Timah to prepare for my Spartan races.
It's also great to have the option of a yoga session once in a while ... sunrise yoga at Sentosa Marina has to be the best way to start the day!
I attend 2-4 classes per week depending on how much PT/running I'm doing, which really depends on what event I'm training for next ..."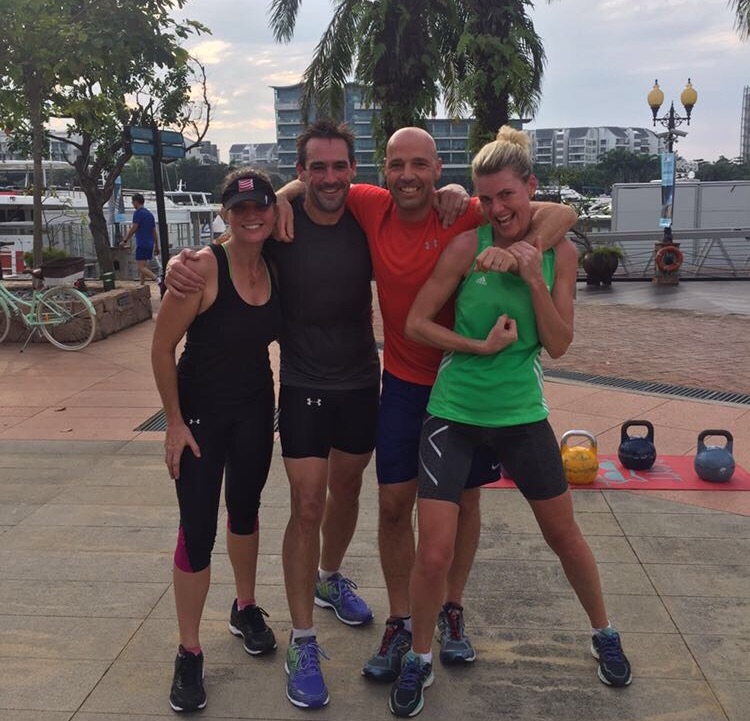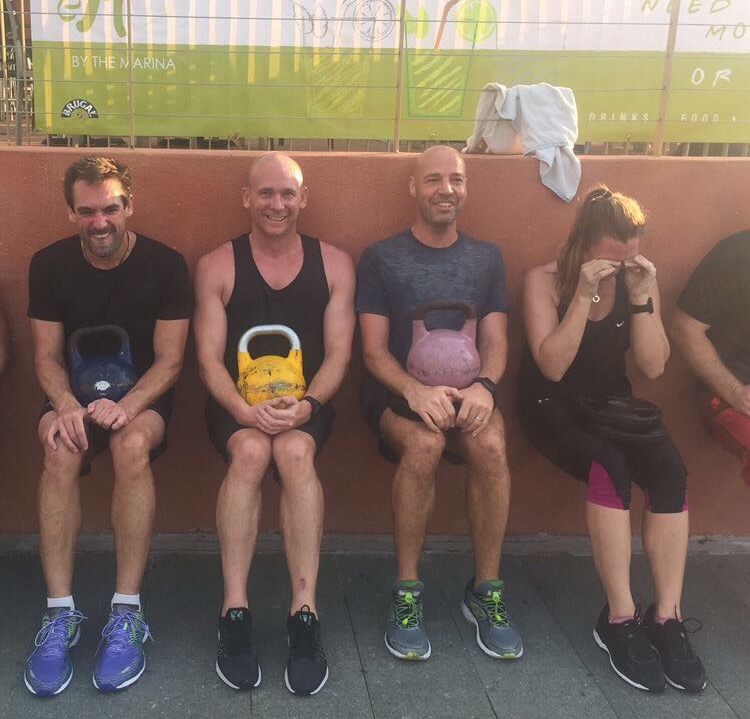 Why did you start doing PT?
"Part of my prize for winning C&L was some PT sessions, I went in thinking I'd use them up and go back to my Bootcamps, yoga & running but wow the progress I made during those first few sessions was amazing. I use PT for mostly strength-based training and I love it.
Will is a fantastic trainer and coach, he has worked with me on both training and nutrition, building and flexing my programme in line with my progress and to help me set and achieve evolving goals. It's always fresh, progressive and challenging".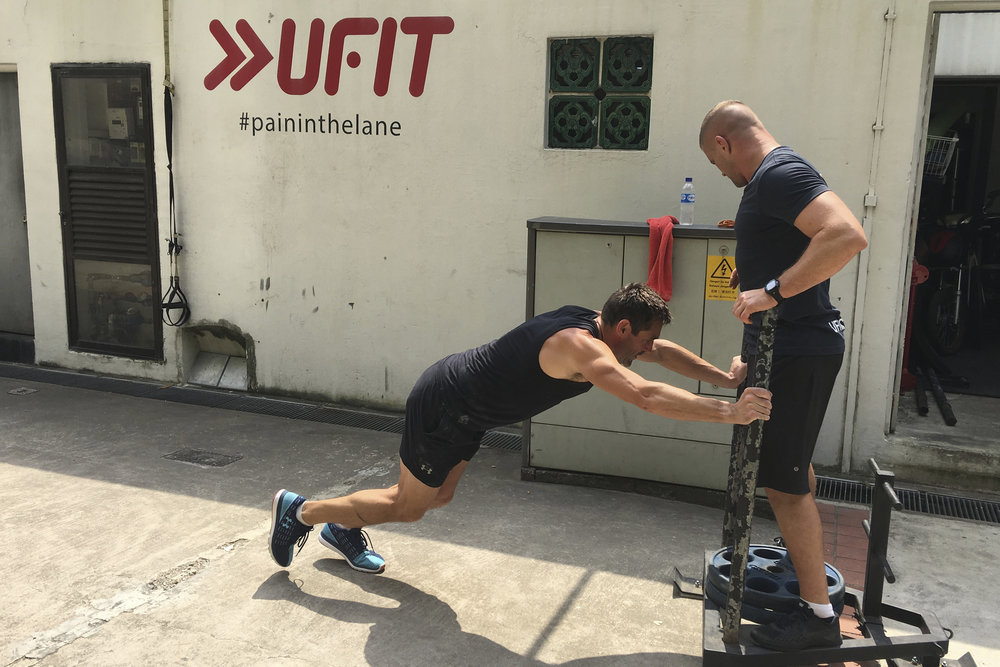 What are the major gains you have made with your pt?
"I wanted to get strong, but turning up for an hour pumping iron and going back to the office wouldn't have done it for me. Will worked hard with me to understand my goals, or rather to help form some goals. By this point I had progressed so quickly with my fitness that I didn't really know what my goals should be! I'm pretty sure he always had a longer term plan to make me strong and look strong but I didn't know that I wanted that yet, my head was still stuck on being 'fit'.
He built a really unthreatening progressive plan for me which he evolved/changed every 4 weeks or so - just as I am beginning to get comfortable - he switches it up! It's brilliant - always fresh, interesting and challenging - and I feel like I'd make progress in almost every session.
As time went by, he flexed my program to prepare me for upcoming events - spartan, half marathon, this photo shoot etc ..."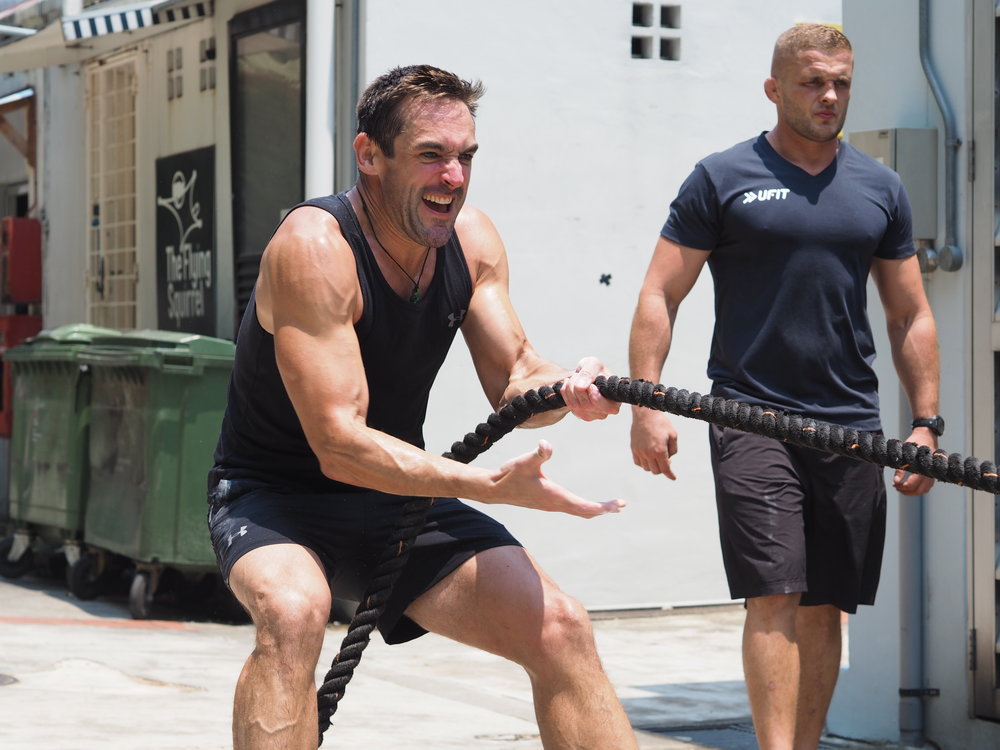 "Right now we are working towards the Spartan Beast, 40 obstacles over 21km which requires both conditioning and upper body strength. I didn't have to ask for it ... we know each other well enough that he knew what was next after the half marathon and magically my program changed to match.
Will also very gently helped me to amend my nutrition, encouraging me to try the reintroduction of some carbs to help with muscle building. He could see I was scared to do so (I didn't want to put on weight/fat) he coached me through it, and it worked! He knew I needed strict guidelines and support to be confident in eating more carbs & calories in general, so he set specific macro nutrition & calorie goals to match my training and help me to monitor and evaluate progress".
How have you found mixing both BootCamps and PT?
"Great - I really enjoy the Bootcamps, they fulfill my cardio and conditioning needs as well as being great fun. PT is more specific and the 1 to 1 coaching has allowed me to progress to a different level".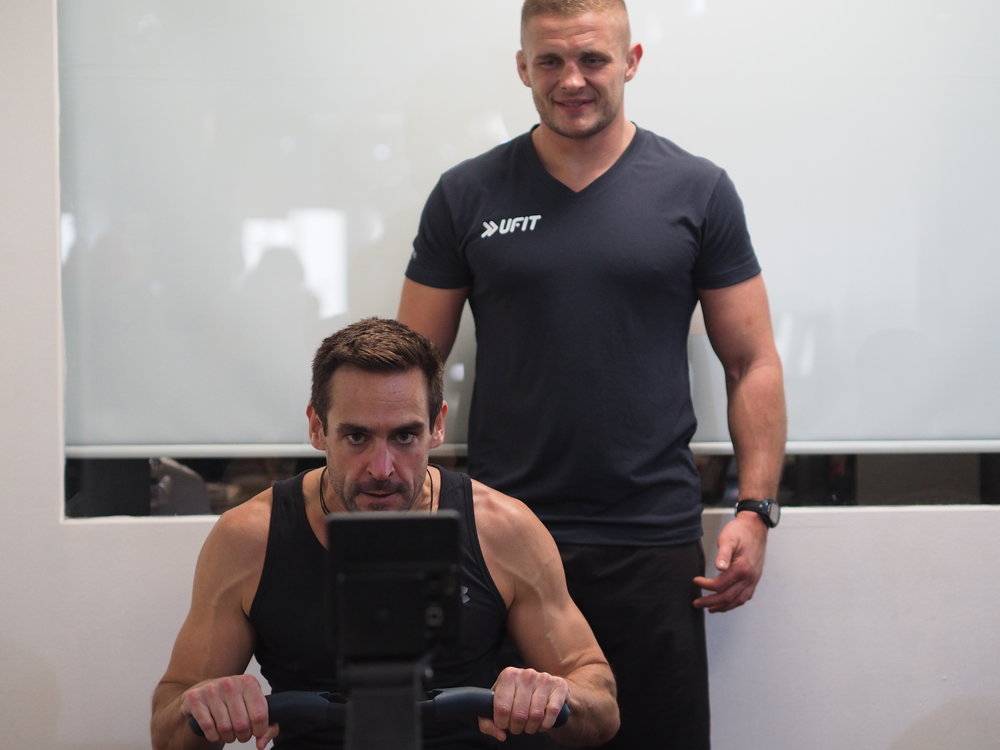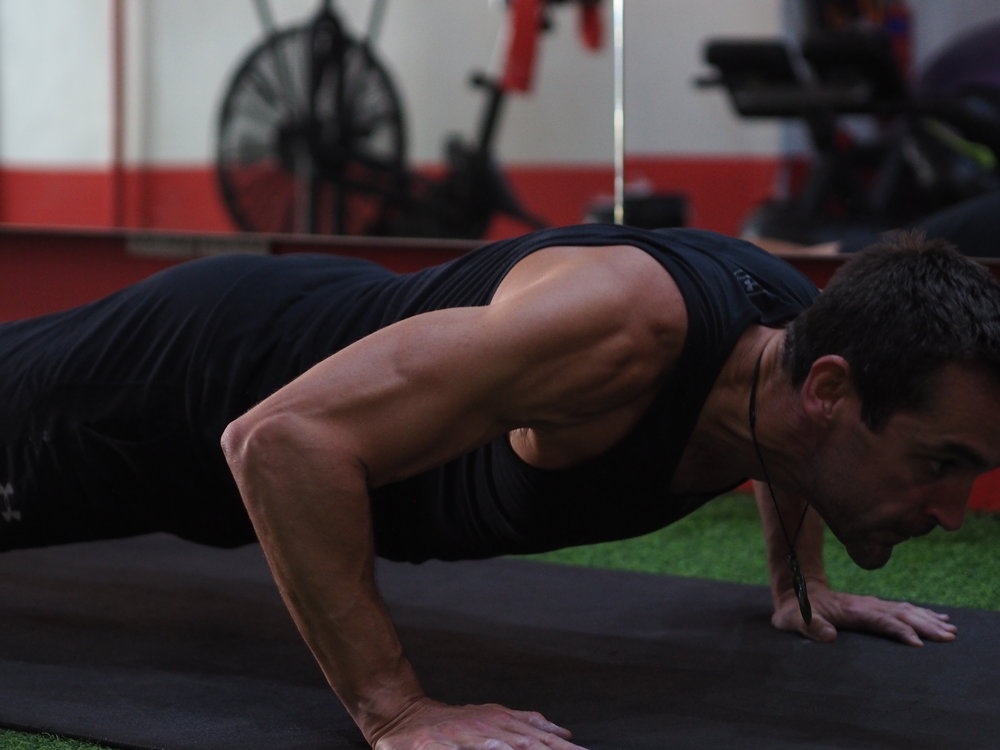 What have your friends said about your physical changes?
"When I see people I've not seen in the last 12 months or so, the reaction is hilarious ... people can't quite believe the transformation. To be honest, neither can I!
More importantly though, I'm more than likely going to live a little longer and in the meanwhile, I can be a much more better dad and husband with this new found energy and motivation! I also feel 'sharper' mentally - I'm sure this has helped me to progress my career over the last year more quickly than I may otherwise have".
How DO YOU FIT fitness and HEALTHY eatiNG into a busy life?
"I've not really thought of it as integrating this into my life - it's become a way of life. I just make better choices now, my second pair of shoes for work trips is a pair of trainers and I carry a bag of protein powder in my suitcase! I only made the mistake of repackaging it in little ziplock bags once after getting a few funny looks for airport security ...
Seriously though people around you get used to the small changes, more of our friends now are of the more active variety and some who used to be less so have been inspired to join the journey!"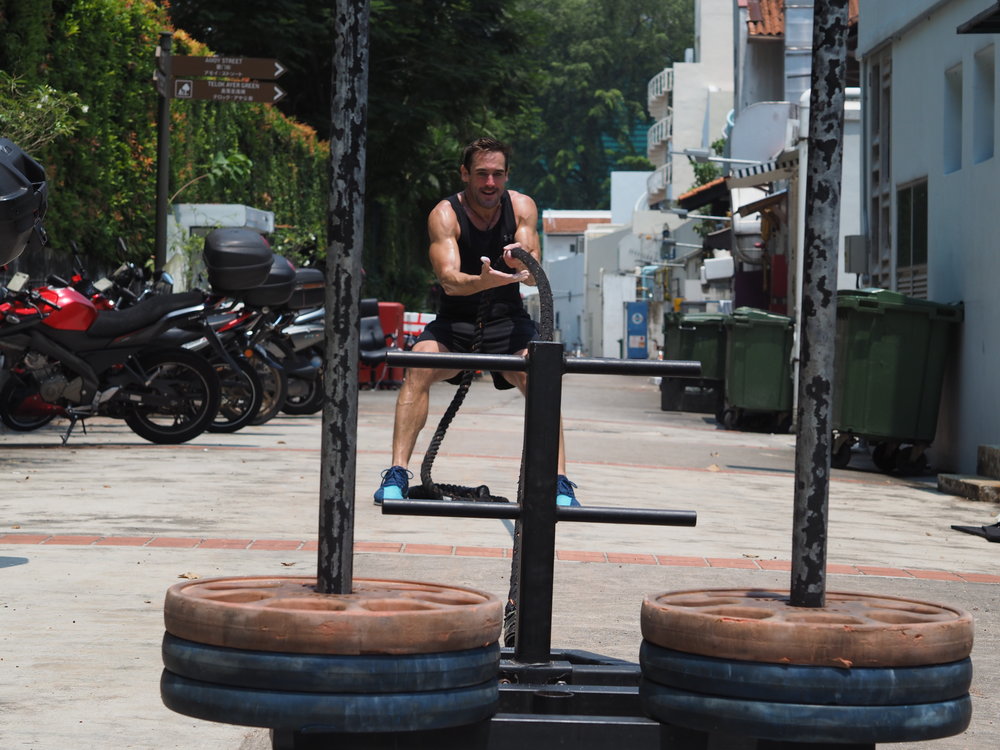 What's next?
"Better, faster stronger! I've absolutely loved the Spartan races that I've competed in, I'll have completed all three distances by the end of the year (with luck) and now I'd like to focus on being competitive in my age group. I'll carry on with the UFIT Bootcamps and PT sessions and am adding some CrossFit - there's a competitive edge to it and it'll be great training for the adventure races. I can't quite believe I'm even thinking it (having never really run more than 5 or 10km a year ago) but maybe a marathon...not sure yet.
I'd like to find a way to give a little back to the UFIT community ... it's given me so very much".
What's Will like as a coach? Any inside stories?
Yes, don't tell anyone, but he really cares. Broken nose, cauliflower ears and all, he's an extremely knowledgeable, caring and committed coach, he really held my hand through the second part of this 12 month journey ... there were times when I wondered how he put up with all my stupid questions over WhatsApp at all hours of the day and night! He invests way beyond the 1, 2 or 3 hours a week we spend together, technically he's great and he's a good motivator but moreover he's always well prepared and thoughtful, you don't always get that.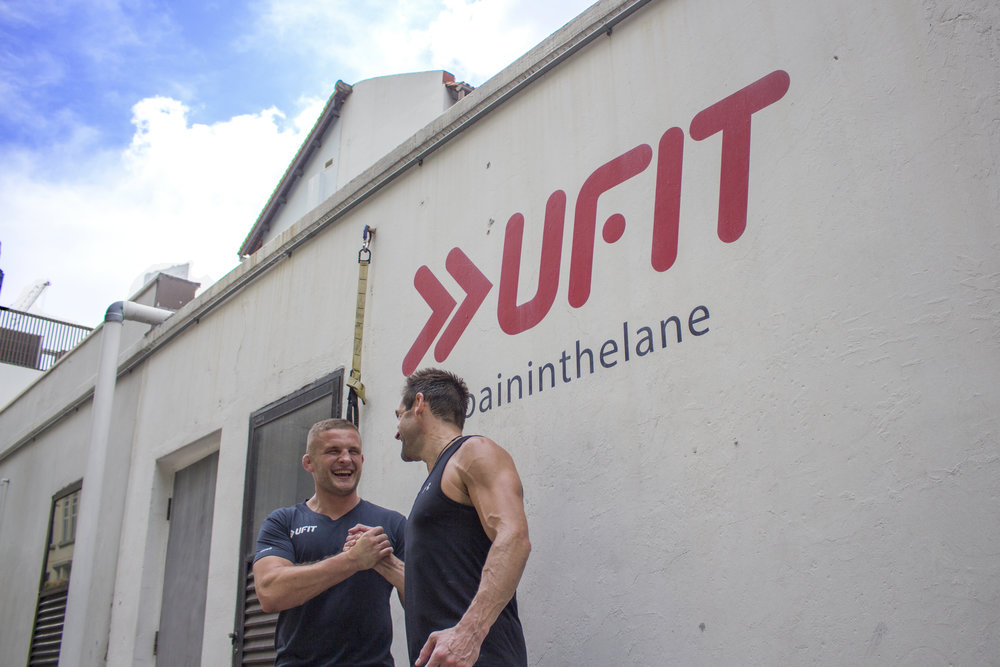 How ABOUT FROM WILL's PERSPECTIVE?
"We focussed on the basics. Then brought some intensity to it. I taught Christian to understand what food is, and what to eat post-workout, to be realistic it will take a year.
I understand Christian personally and know what drives him. We both believe that life's a challenge, and you have to work hard for what you want, and I didn't try to wrap him up. He comes to every session for a purpose - life is too short and you need to make it work.
What pushes Christian is him, rather than me. He told me "I need to do this" rather than "I want to".
AND THE FINAL WORD - OVER TO BEX HIS BOOTCAMPS COACH
Rebecca Dickson his Sentosa Bootcamps Coach tells us: "I'm blown away by the transformation Christian has achieved over the last year. He's got such remarkable drive, determination and commitment to want to achieve his health and fitness goals. He's an integral part of the Sentosa bootcamp community with an infectious spirit, always encouraging other bootcamp members to train harder, but also have fun along the way.
He's a true inspiration and just goes to show what can be achieved when you put your mind and heart to it, he just needs to work on his skipping :-) Looking forward to smashing some new goals with him over the next year ... next stop Spartan Beast Elite in December. Aroo!"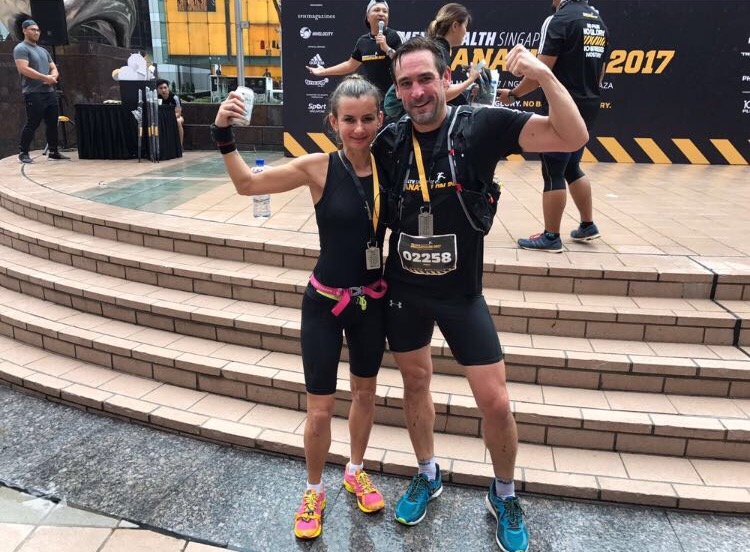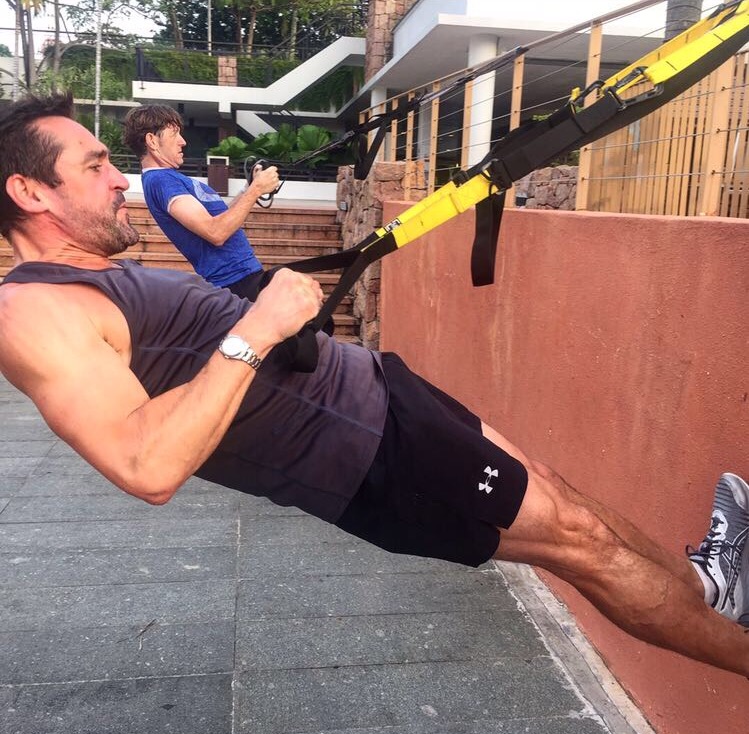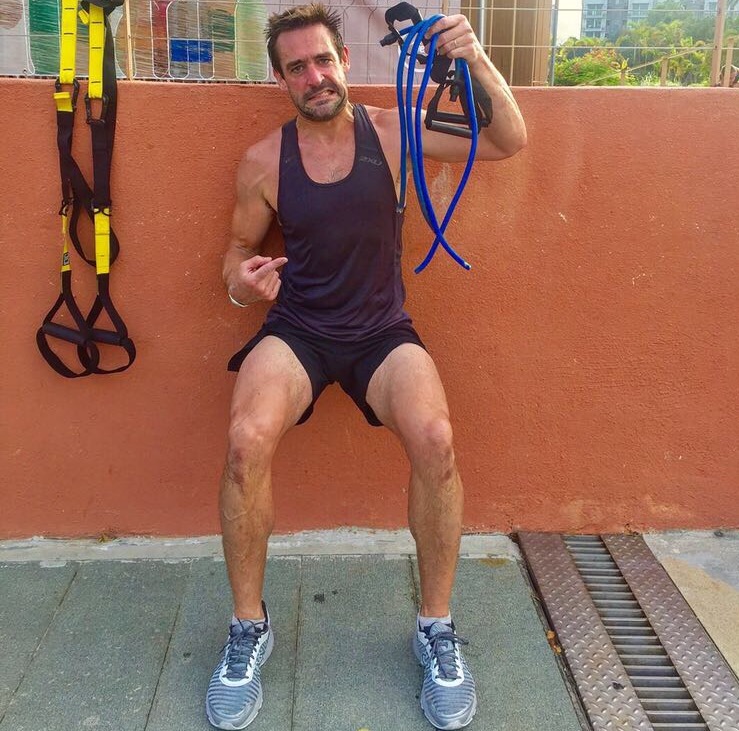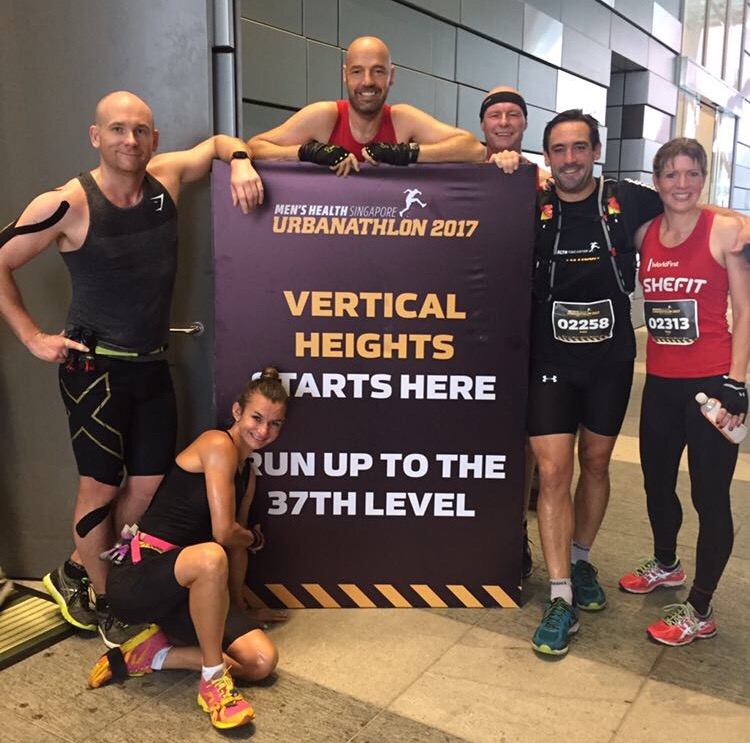 Photo credits: Melanie Lim, David Belmonte, Rebecca Dickson, Jacqui Browne