Sean Norris did the UFIT Body Transformation program with his wife Robs. They both had similar goals - to lose weight, to train for major triathlon and running events, and to generally live a healthier lifestyle. They both succeeded. Sean lost 10kg over 3 months, and Robs also made some major life-changing improvements. We asked Sean to tell us more ...
What made you decide to do thIS program?
"I've always been overweight and thought it was OK to hover around the 99kg mark, then that went North to 103.5kgs and I was tired of making excuses. I also think since we had our daughter I did not want to be the fat dad on the beach in 10 years!"
How was it doing the program with your wife Robz?
"Awesome, she's a legend. It is always more fun doing these type of life goals with Robs! We push each other and support each other."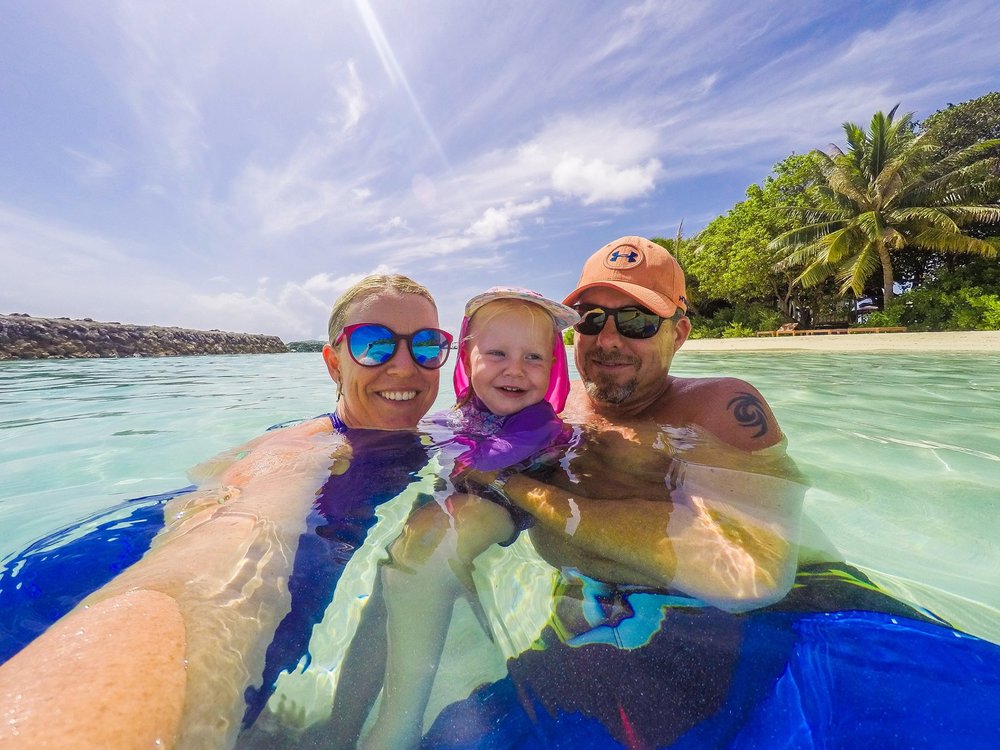 What did you find most challenging?
"In the beginning, I found it pretty easy to cut certain things out of the diet, and the hard part was a few cheeky beers. I am on the road a lot, and when you're in hotels or restaurants all the time it can be tough, and the good news is you build new favourite food combos that keep you away from crap nutrition.
And as we've reached the end of the program and I have lost weight and doing lots of training, I have found a few things sneaking back in, but it is much much less than before I started."
What KEPT YOU MOTIVATED?
"Seeing results and I look forward to training with Hidayat and Ryan, it's hard and fun at the same time and I love bear crawls and wall angels for lunch!!!"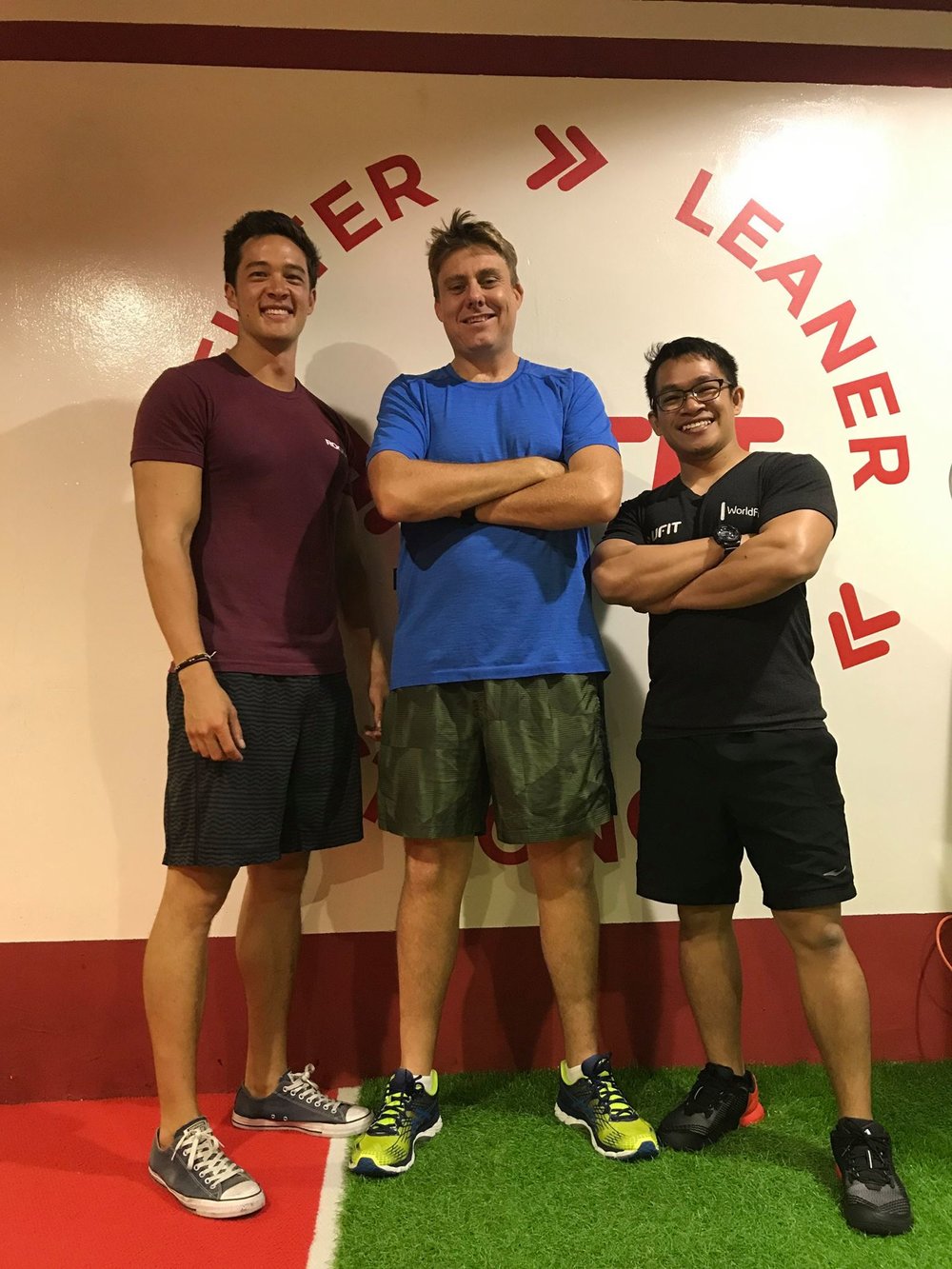 What have you enjoyed most?
"All of it, learning how to build food strategies, seeing myself get fitter, lose weight and the best part having fun doing it. Since losing weight I am a lot faster running, it is incredible to see how much faster you can become after shedding a few kgs."
How has it changed you and your family?
"For a start I need a new wardrobe, my clothes are literally falling off me. Being fit, having energy and training is better than being overweight, sluggish and making excuses. I recently did the Bromo marathon and finished 28th out of 183 participants with a time of 6 hrs 11mins. On the family side it has been awesome to see Robs do so well, we are now taking on an Ironman 70.3 together as the next big hairy audacious goal."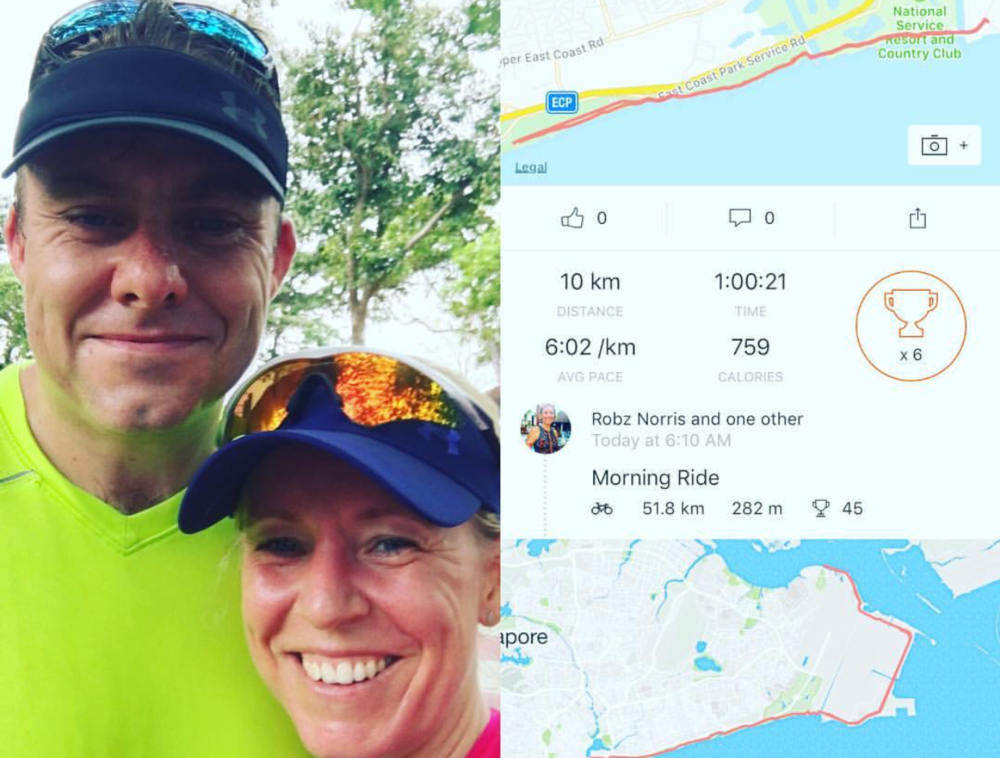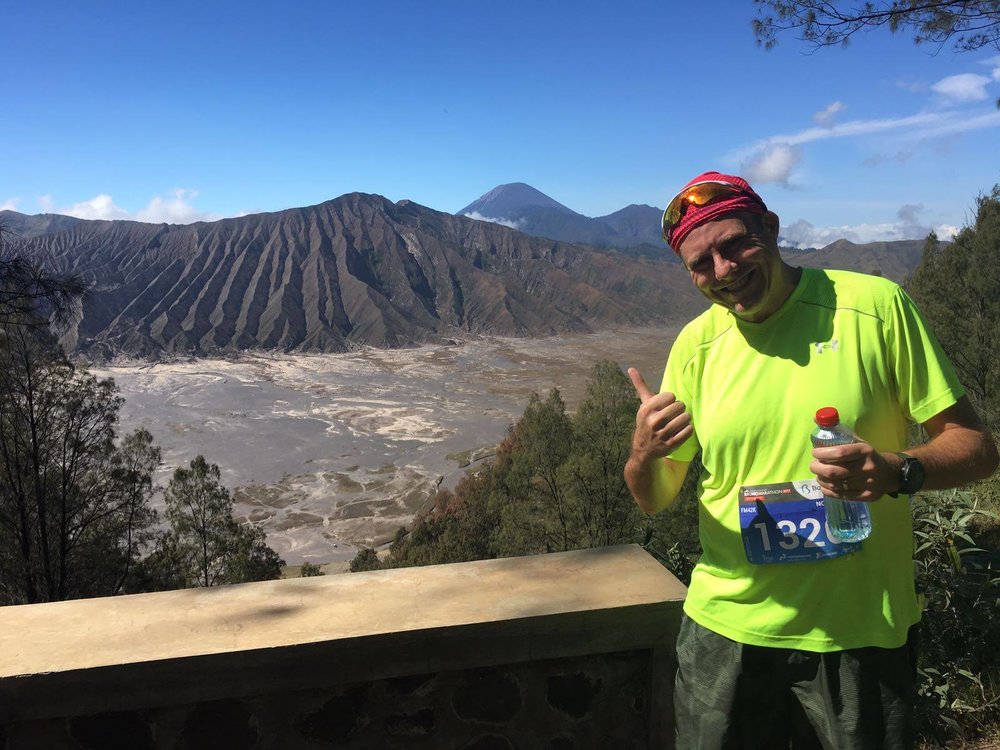 What would you say about your UFIT team?
"It is literally a team with Wendy Riddell, Hidayat Osman and Ryan Tonge all working with me to get food smart, stronger, leaner and more mobile. They have been patient and encouraging, and most importantly it has been fun. Even though the body transformation part is over Wendy is still following up with me checking in and doing weigh-ins.
A process and journey like this is a commitment, it would not have been a success if I did not have Robs on the journey with me and a great team helping me achieve my goals.
It is an education and lifestyle change, it is up to me to keep going."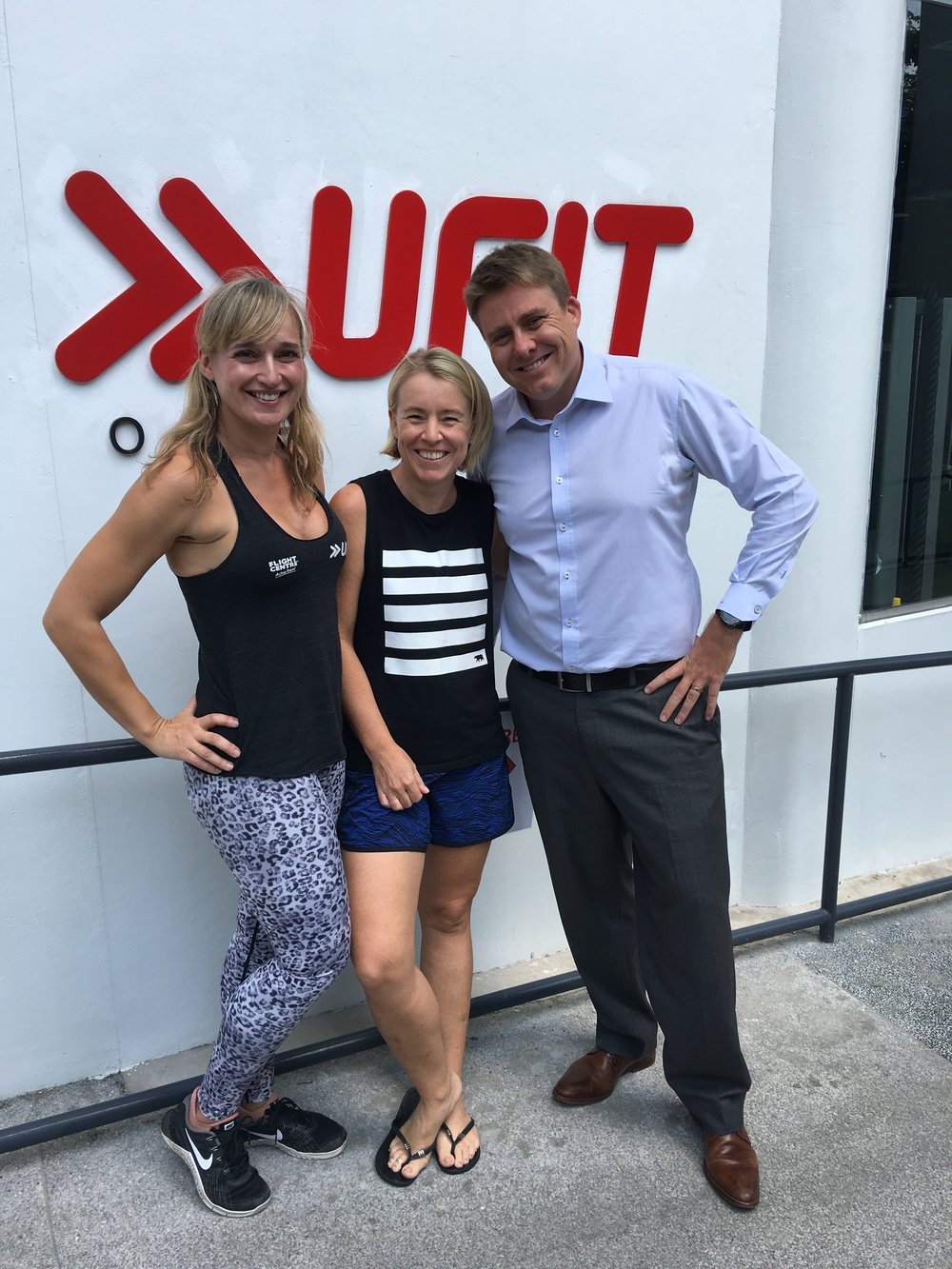 AND OVER TO SEAN'S COACHES ...
Sean has been training with two coaches, Ryan and Hidyat, and here is what Ryan has to say: "Sean is always inspiring to everyone around him, he never fails to come in the gym with a smile and a positive attitude. No matter how he is feeling, he will give 100% and there is no wonder why he has come as far as he has done! Keep up the good work Sean!"
Hidyat adds: "Sean's a great guy to coach. He's very easy going, very coachable and very diligent as he commits to every single session and I know he is very busy. He will question us on why we are doing certain exercises to help his understanding of how it is benefitting him, and I'm really pleased about how far he has come".