Rob Hewitson
ROB lost a staggering 11.4kg AND 7.2% body fat in the last UFIT Clean & Lean Challenge AND TOLD US: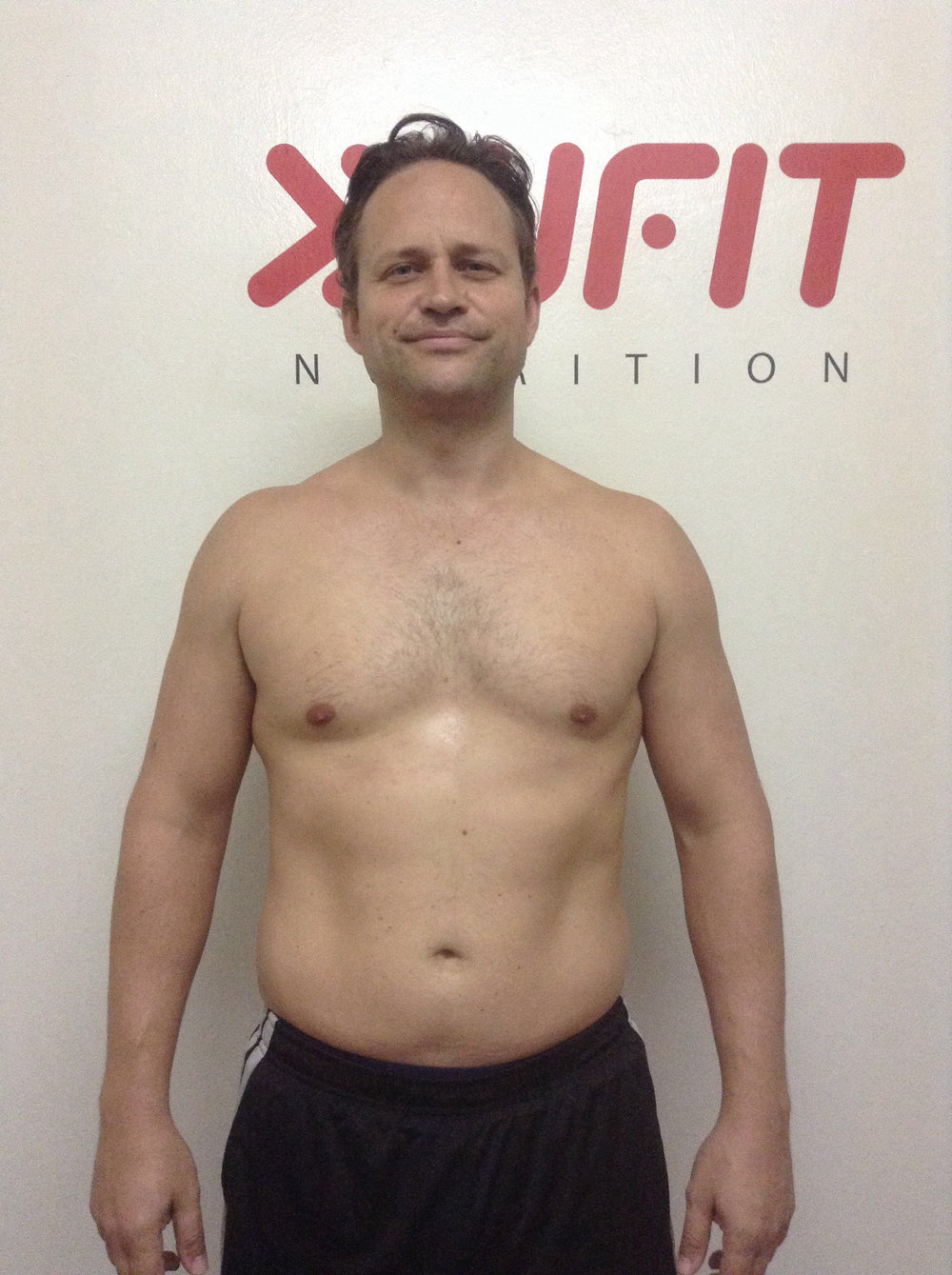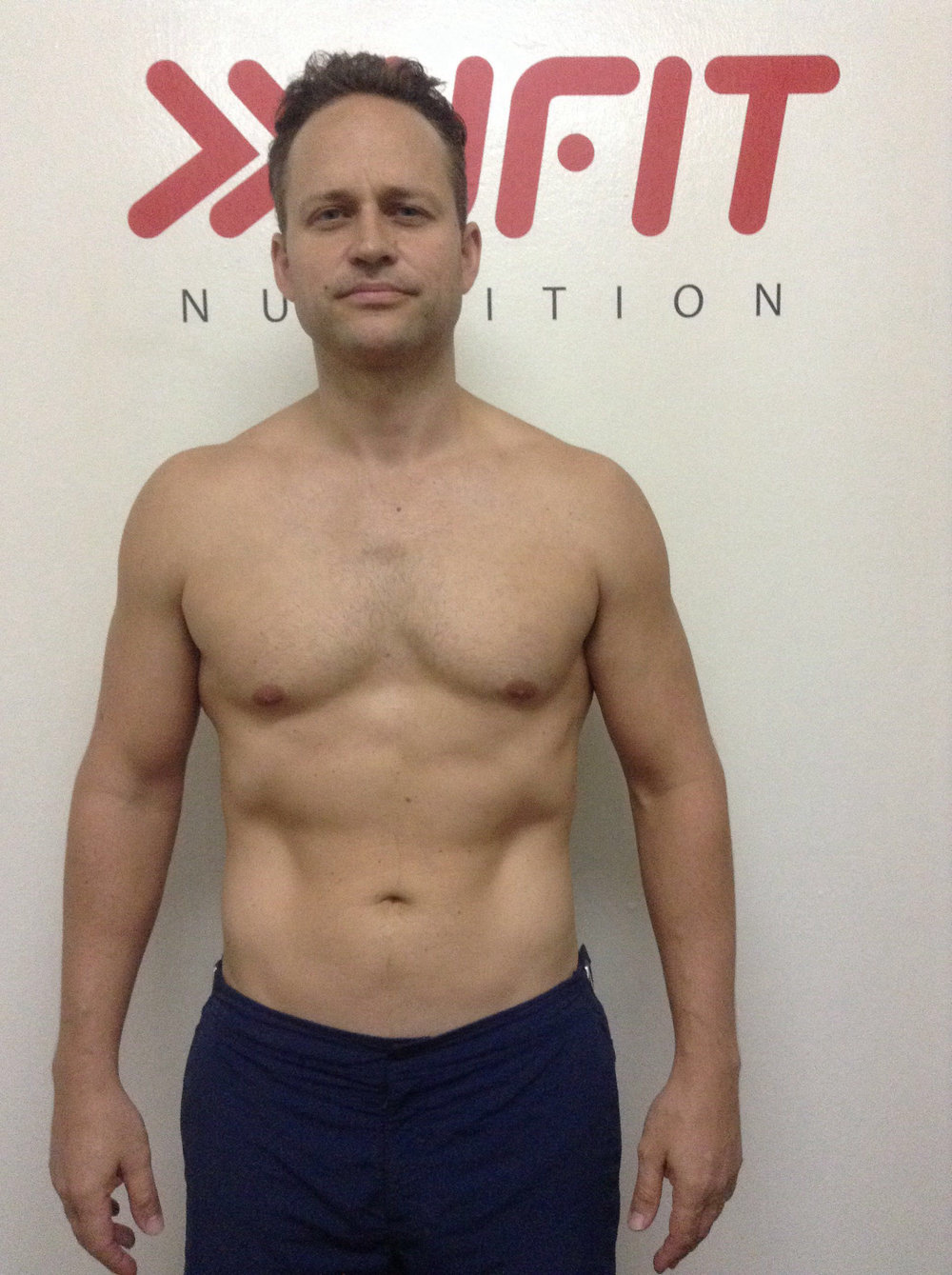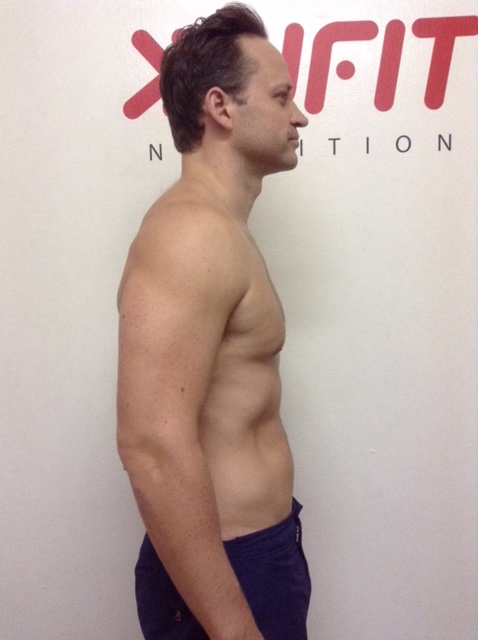 He shared his experience with us some more:
1. WHAT MADE YOU DECIDE TO DO THE CHALLENGE?
I am coming up to a significant birthday and having been over 100kg (always 108-110kg) for about 15 years, felt it was time to give it a proper go at getting into double figures and staying there!
2. HOW DID YOU FIND IT IN THE BEGINNING AND THE END?
In the beginning I felt very dizzy and lightheaded, plus exceptionally grumpy. I wasn't great to be around! I found it easy to maintain the food menus and exercise but I dreamt about beer and whisky … A LOT!
I found I lost a lot of weight in the first week then hit a plateau and it wasn't until week 4 when I started to see the scales really change. It is worth sticking with it.
3. WHAT WAS THE MOST DIFFICULT AND EASIEST PART?
The hardest part was going out with work and not being able to join in with a drink. The easiest part was the food, especially the fry-ups every morning!
4. WHAT DID YOU LEARN THAT SURPRISED YOU?
How much sugar I take in on a normal day without realising. I haven't been under 100kg since I was 25 and I feel so much better for it.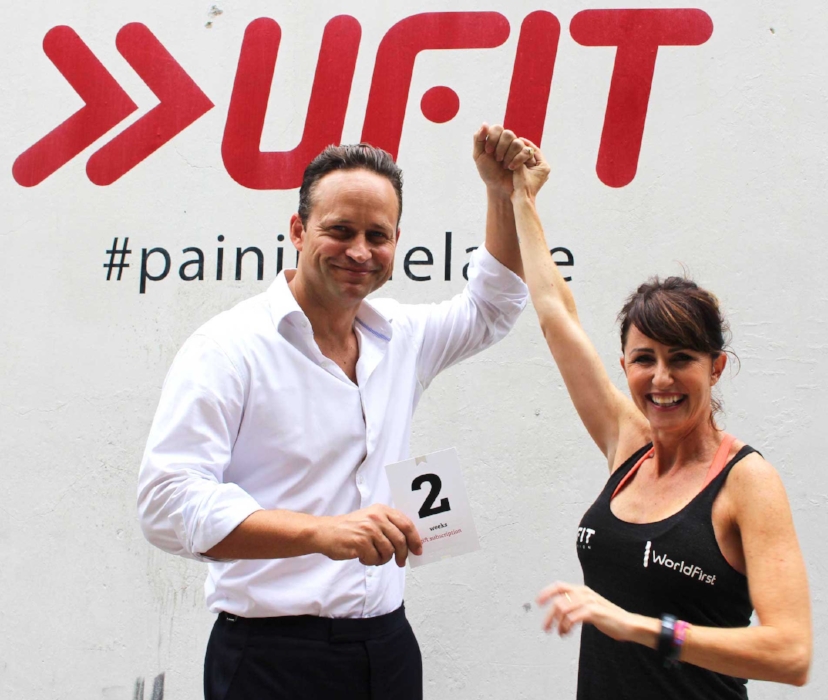 5. WHERE WILL YOU TAKE YOUR CLEAN & LEAN KNOWLEDGE FROM HERE?
For me it's about having a better balance so keeping the Clean & Lean food options for most of the week with a couple of cheat meals. Food prep is also really important, as is always have Clean & Lean snacks in the fridge!
---
SHVETA N.
SHVETA LOST 5.6% BODY FAT IN THE LAST UFIT CLEAN & LEAN CHALLENGE. SHE SHARED WITH US:
Why she did the Challenge
"I have always had problems with my weight and my problem was a bit of both - laziness and weak willpower with food. I took various gym memberships but could never stick to them out of sheer boredom. One day I attended a group fitness class and I was hooked. The music, the energy all around got me going and I didn't realise 1 hour was up. I joined that community and though I didn't do much about food intake, I did see some progress.
And then last year in September 2016, we moved to Singapore and my entire schedule went hay-wire. We started eating out more and last month I realised I had gained 10 kgs. All the weight I had put off the year before that and some more. Finally I realised till I don't mend my relationship with food, whatever I do will always bounce back. UFIT's Clean & Lean challenge seemed like the perfect thing to join.
It was a group thing + the competition part was really motivating + I knew I could do it if only I had the right knowledge and awareness about the food I consume.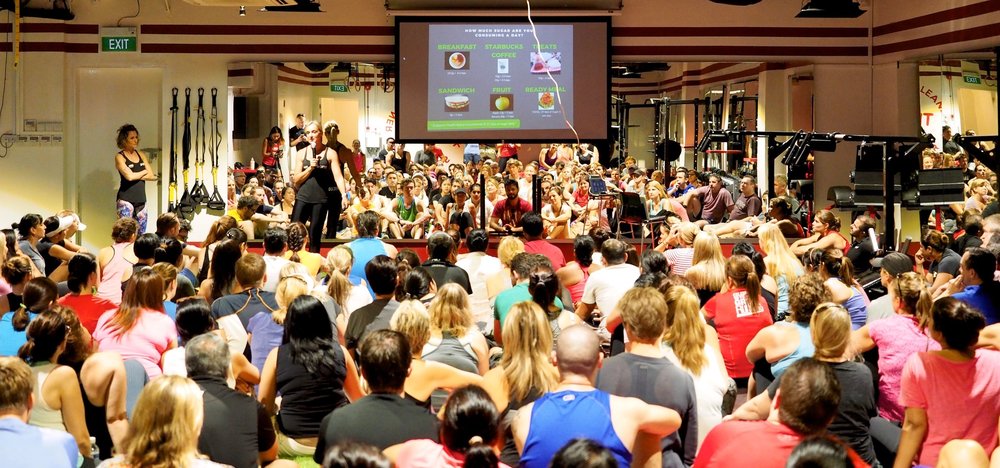 How did she find it?
At the beginning, I was super-motivated. The thought that the first week we only have to consume greens was a little un-nerving but it wasn't so difficult. Thanks to the amazing options all over the CBD, I learnt to make similar salads at home for dinner. It wasn't as hard as I had expected. I felt lighter but felt a mix of highs and lows (energy wise).
The Saturday sessions always made me look forward to the new additions in the plan and that's what kept me going. However, towards the end of the third week, somehow I started getting demotivated. Maybe I was expecting too much and started doubting myself. But I started cheating a little here and there. I wish I had stuck to my willpower and hadn't done that now. Even after C&L ended, I've been continuing with the same dinner options and I don't feel it's being forced on me. I enjoy having them which is the best thing for me.
The most difficult and easiest part ...
The most difficult part was the weekends. When you're meeting friends, being social and saying no to everything. I had started dreading weekends if we had plans with someone. Making sensible choices was easier compared to constantly saying no to persistent friends. I can't seem to decide the easiest part of the challenge. I had started enjoying salads and dining outside, choosing the right places / foods to eat even when outside became easier and easier. Grocery shopping became easier and faster because you end up skipping most of the rows and only end up at the veggies / meat and frozen sections.
What was the biggest surprise?
I was always a little aware about how harmful sugar is for our body but that knowledge was only limited to processed foods. The Saturday sessions were an eye-opener. The biggest thing that I learnt was that even a clean diet like C&L gives you so many food and flavour options that you actually can't get tired of it.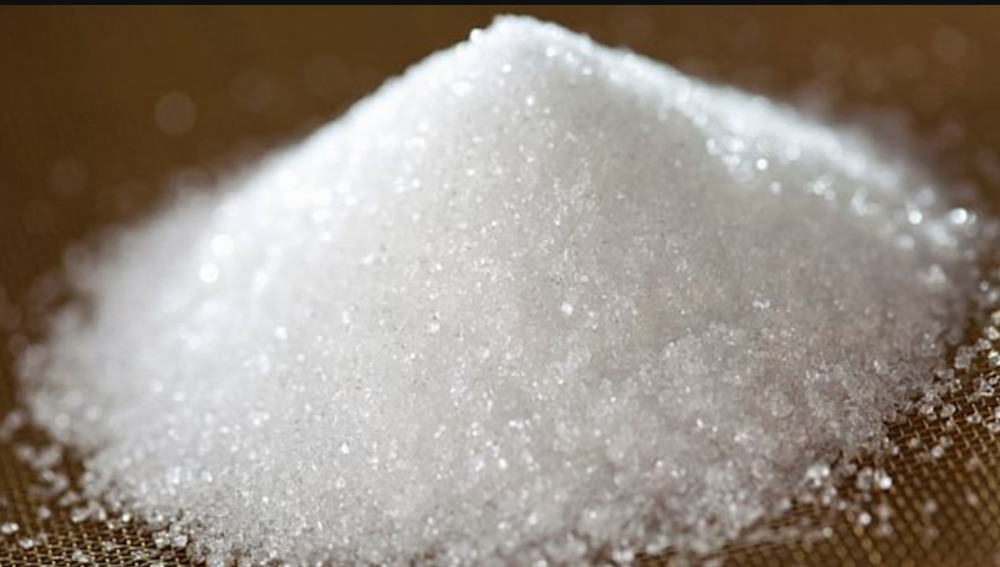 Next steps ...
I'm looking forward to eating the C&L way and making the right choices if eating outside. It all comes down to decision-making and I feel the last 4 weeks have given me a lot of knowledge and particularly the result has given me that belief that I just have to keep working hard in this direction to reach the fitness level I want to be in. I'll be focusing on making those right decisions.
It's not to late to get into great shape for the forthcoming Silly Season!! The next UFIT Clean & Lean Challenge is running 28 October to 25 November - just in time for Christmas. Finish off your 2017 with a bang and sign up now here for Clean & Lean 17 !!