Why did I not do this sooner?!
There are a lot of fitness/weight loss/exercise challenges out there at the moment. From one week crash diets to extreme exercise regimes, the market is flooded. One glance at Facebook and you're inundated by ads for them. Thing is, most of them are quick fixes. You end up rebounding quickly after, and often, you have very little support.
So when UFIT asked if I'd like to try the Clean & Lean Challenge, I was a little skeptical.
A month long programme with, what sounded like, a couple of very torturous weeks of an extremely clean diet. However what stood out for me was the fact that each week, you're walked through a lecture to educate you on what you're doing and why. THIS was key. Nutritional education that helped you make the right choices. And the support to boot.
As if eating clean for a month wasn't hard enough, I realised the challenge fell smack bang in the middle of one of my busiest periods this year. Of the 4 week duration of the programme, I was on the road shooting around South East Asia for about 3 of those weeks in total. Anyone who has to travel for work will know how hard it is to eat clean and get in a decent amount of exercise. Anyone who has been on a TV shoot will know that production food is quick, cheap and easy - hardly the most nutritious. But I decided to go ahead with it. And the UFIT team was dedicated to helping me, providing online support every step of the way.
I had extra reason to stick it out too, because a couple of weeks before we were due to start, I found out I was pregnant.
Now before you go into absolute shock and scream that this would logically be the WORST time to start an extreme diet, let me tell you how UFIT dealt with my curve ball...
Firstly, Wendy Riddell got in touch and congratulated me. She also said, "This is the best time to start paying closer attention to what you're consuming. You're going to need lots of the right stuff for you and for baby. Your body will give baby the best of what you put in you, leaving you with what is left. So if you eat well now, you won't have to worry about the repercussions later on!" This really hit home. To be on the road for most of my first trimester, with long hours, lots of flights and limited access to nutritious food, I definitely needed someone to point me in the right direction. Wendy crafted some guidelines that weren't quite as strict as the original Clean & Lean programme as I still needed some carbohydrates, but took the time and effort to sit down and educate me on the things I should be eating. I faced some bad bloating too, so with her insight, I was able to reduce my intake of foods that were aggravating that. In turn, I felt so much better about myself and how I looked. I was in awe of how far a little knowledge could go.
It made me wonder, "Why do all pregnant women not visit a nutritionist?!"
I cannot say that I stuck to my plan every single day, simply because there were times when I was given food and it was either that or go hungry - not an option when you're pregnant. However what I did see on the scales kept me smiling. I know that weight loss should definitely not be the focus, but it's what is charted regularly at each gynae visit. I went in at 64.4kg and came out of Clean & Lean at 63.6kg - not to forget that I was now toting an additional passenger with the fluid that goes along with it.
I was healthy, in a good range for carrying my bub and I FELT amazing. Cutting out the sugars as much as possible really helped me work through some of the unreasonable cravings too. The fact that Wendy was available to help me whenever I needed was a big plus - any food queries, she was on it. She'd check in on me, find out how I was doing, and tweak my plans if necessary. The recipes she gave were easy to whip up, so that when I was home, I could spend more time resting than slaving in the kitchen.
The other thing that really helped was the support group on Facebook. With everyone posting pictures and their own recipes, if you were ever stuck with no clue what to eat, you just had to check the group page. There was something new every day, questions and answers to the simplest of things and general support for those that needed a little more motivation.
As I was on the road most of the time, I wasn't able to make use of the Bootcamps offered as part of the package, but I did see how much fun they were. Training in groups is always enjoyable. Training at UFIT is no different. I am often there with my physio, Declan Halpin, so I know that the programmes and facilities are top notch. For the price point, you really do get your money's worth.
I may not have ripped abs, but that wasn't my goal going into this programme. My goal was to eat well whilst on the road and to take care of my body and my baby. For me, definitely objective achieved. Again, the biggest thing I got out of this Clean & Lean Challenge was knowledge. Coupled with exercise and good support, it really is a winning formula for a month-long reboot and fitness kick-up-the-bum.
If you're looking for a solid programme to help you get back on track... THIS IS IT.
---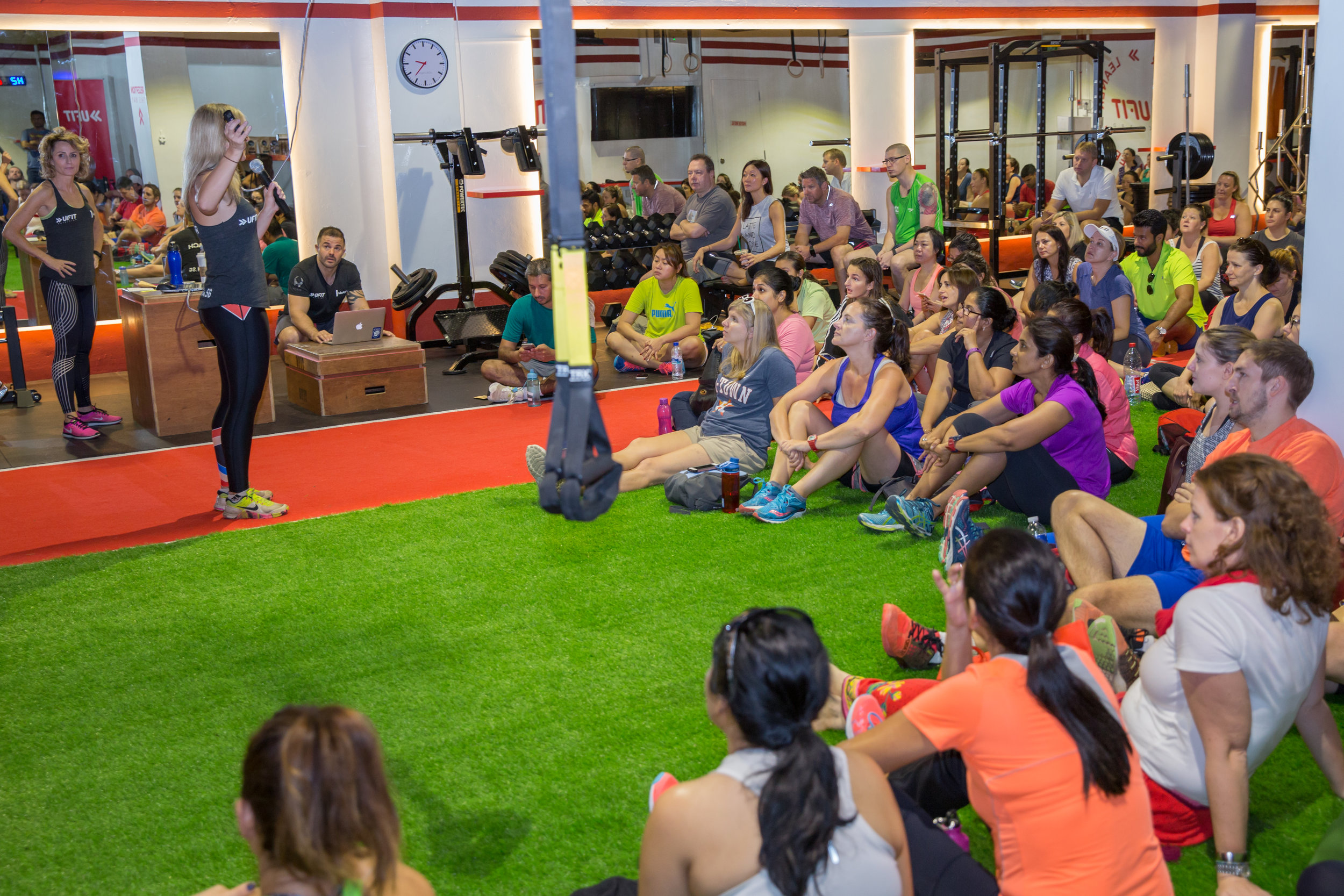 For more information for UFITs Nutrition programs get in touch with us here. Join our next Clean & Lean Challenges that we run 5 times a year providing you with the opportunity to change your healthy habits into a lifestyle.
---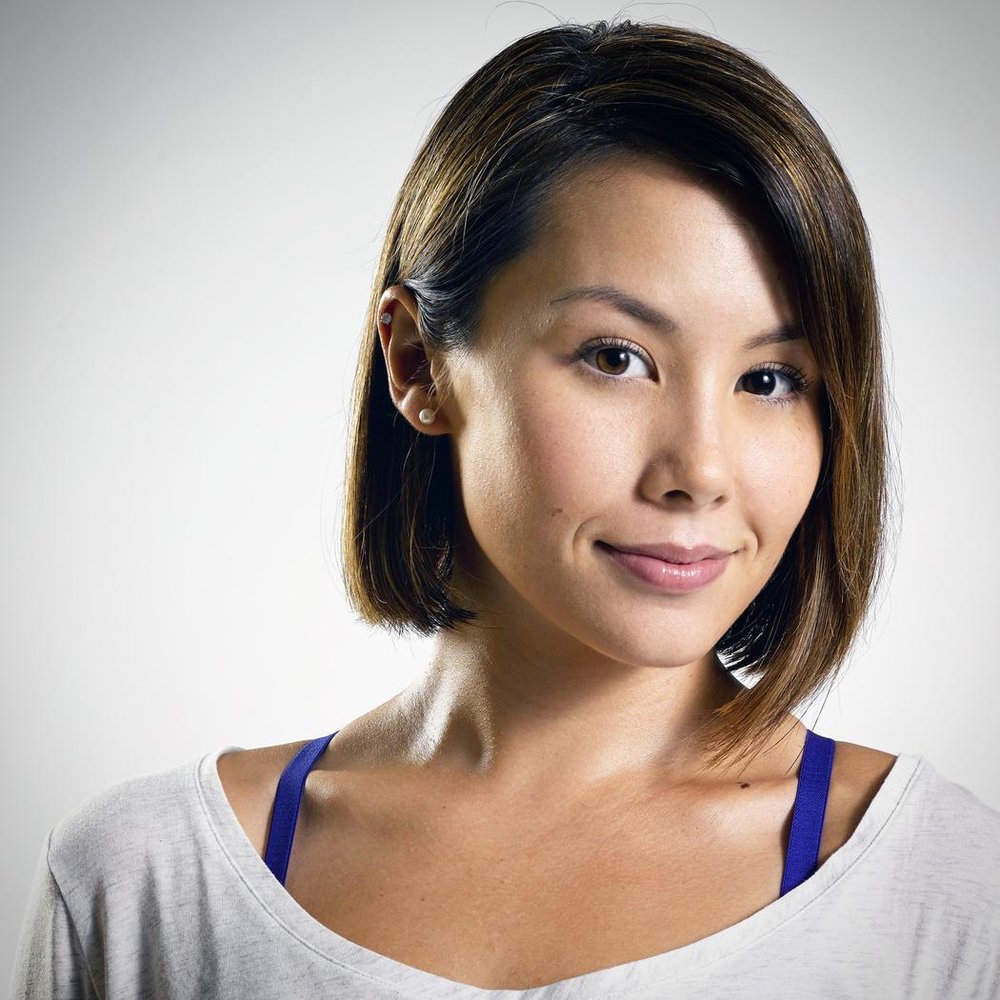 ABOUT THE AUTHOR
Kelly Latimer - Host & Vocal Talent Fitness Enthusiast, friend of UFIT.