Zucchini. The fun just never ends, does it? Sure, you can shred it to make cake or frittata, or moist, raisin-packed muffins. Try your hand with this Zucchini Focaccia recipe.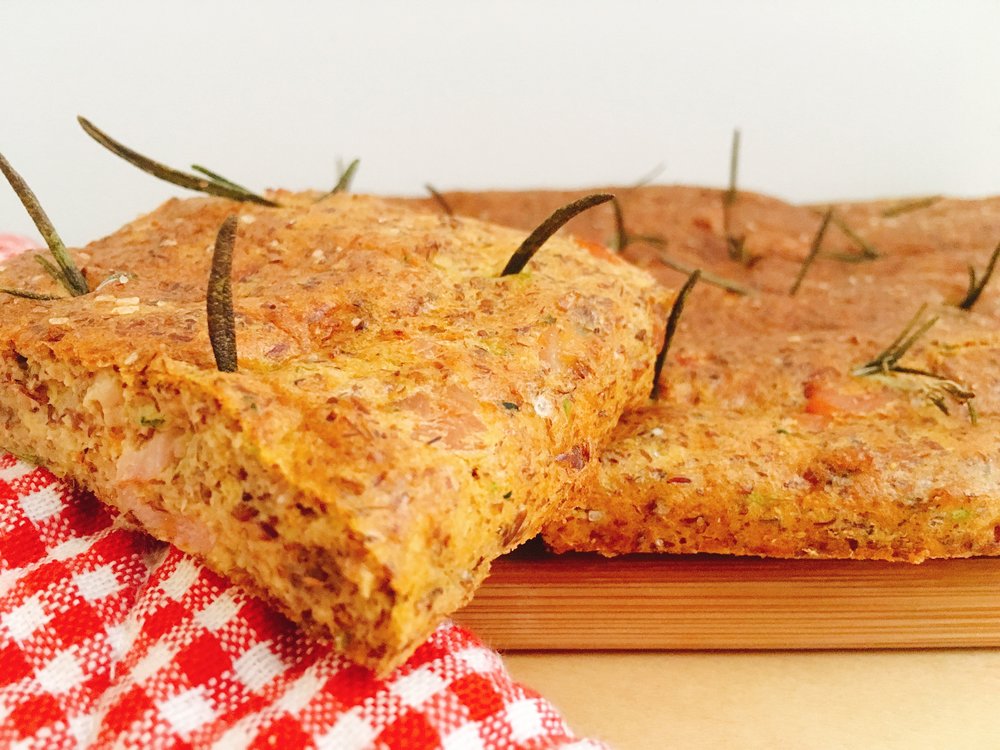 INGREDIENTS
(Always good to know this is week 1 Clean & Lean Challenge compliant)
1 & 1/2 zucchini
1/2 cup flaxseed meal
1/4 cup pysillum husk
1 x tbsp olive oil
4 x eggs
2 x slices of lean back bacon (visible fat removed)
Season with sea salt, pepper and fresh rosemary to taste.

METHOD
With a cheese grater, grate the zucchini's and place in a drainer for an hour to remove as much liquid as possible.
Chop the bacon into small pieces and cook on a non sticky pan until crispy.
In a large bowl, mix the zucchini and the bacon. Add the remaining ingredients (saving some rosemary for decor). Whisk energetically for 2-3 minutes until smooth.
Preheat the oven to 180 and prepare a lasagna dish or tempered glass dish with either a baking sheet or oil spray.
Pour the mix into the dish. If you want to add extra taste and seasoning, wet your fingers making holes, and fill them in with rosemary. Sprinkle sea salt.
Bake for approximately for 30 minutes until golden brown and firm.
---
For more information for UFITs Nutrition programmes get in touch with us here. Join our next Clean & Lean Challenges that we run 4 times a year providing you with the opportunity to change your healthy habits into a lifestyle.
Thanks to @Soff.it for providing these deliciously creative recipes.