Need your sandwich fix, but want to avoid all that wheat and bloating? Here's the next best thing...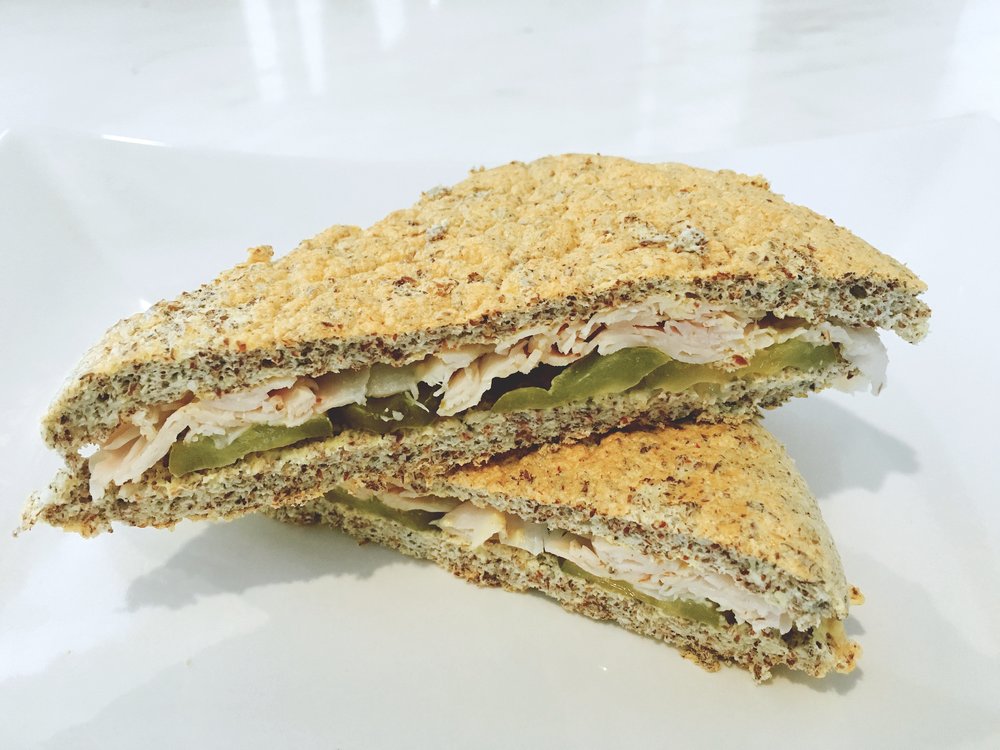 INGREDIENTS
3 x egg whites
2 x tbsp. flaxseed meal
1 x tbsp of nut flour (almond, hazelnut or coconut flour
½ teaspoon of baking powder
Olive oil
Salt & pepper to season
Sandwich fillings; Dijon mustard, pickles and chicken breast
METHOD
Beat 3 egg whites until you can form peaks. If you add a pinch of salt and/or lemon drops you can get this texture easily.
Add 2 tbsp of flaxseed meal, 1 tbsp of nut flour (almond, hazelnut or coconut flour) and 1/2 teaspoon of baking powder. Optional: pepper, dried herbs, garlic powder or onion powder for extra flavour.
Preheat the oven to 180. Put baking paper on a baking tray. Spread 4/5 drops of olive oil with a napkin. Distribute the mix evenly with a spatula (trying not to press down as this will make the mix loose air).
Bake for approximately 5-8 minutes or until the surface turns golden. In the meantime, prepare another baking paper. Flip sides and bake for an extra 5 minutes. The texture should be moist and foamy, so stay close and try not to overcook it.
After cooling down, remove the paper carefully.
Slice gently. Spread Dijon mustard, sugar-free dill pickles and chicken breast or a preferred filling of your choice.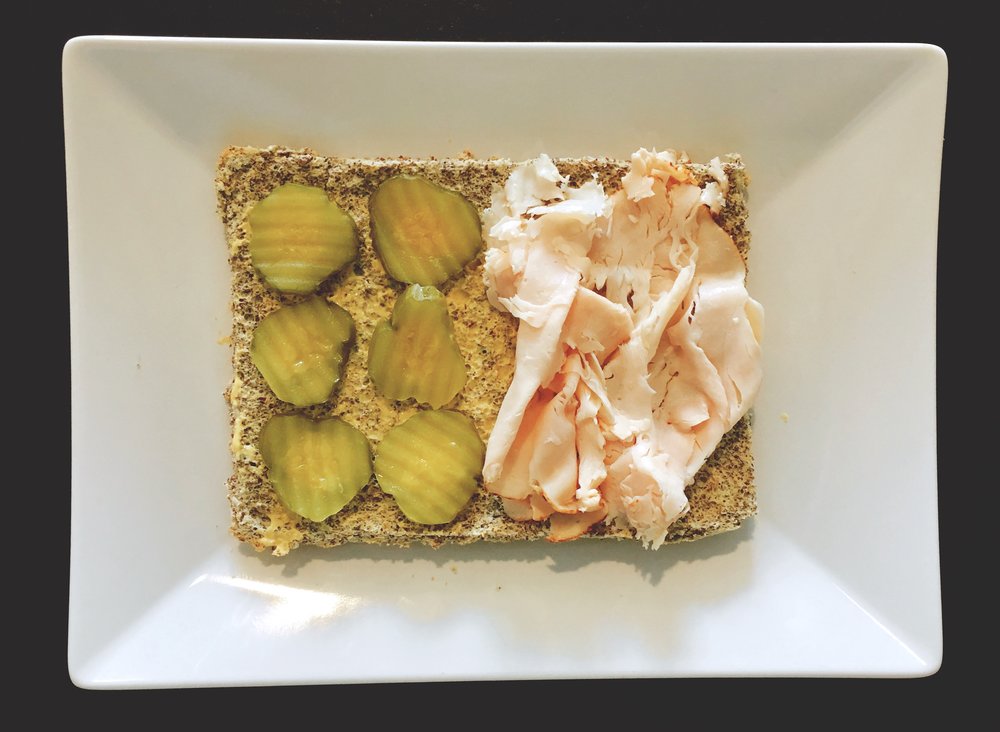 ---
For more information for UFITs Nutrition programmes get in touch with us here. Join our next Clean & Lean Challenges that we run 4 times a year providing you with the opportunity to change your healthy habits into a lifestyle.
Thanks to @Soff.it for providing these deliciously creative recipes.