A new protein pancake breakfast fix for your weekend with some summer fruits, greek yoghurt or whatever takes your fancy in the morning.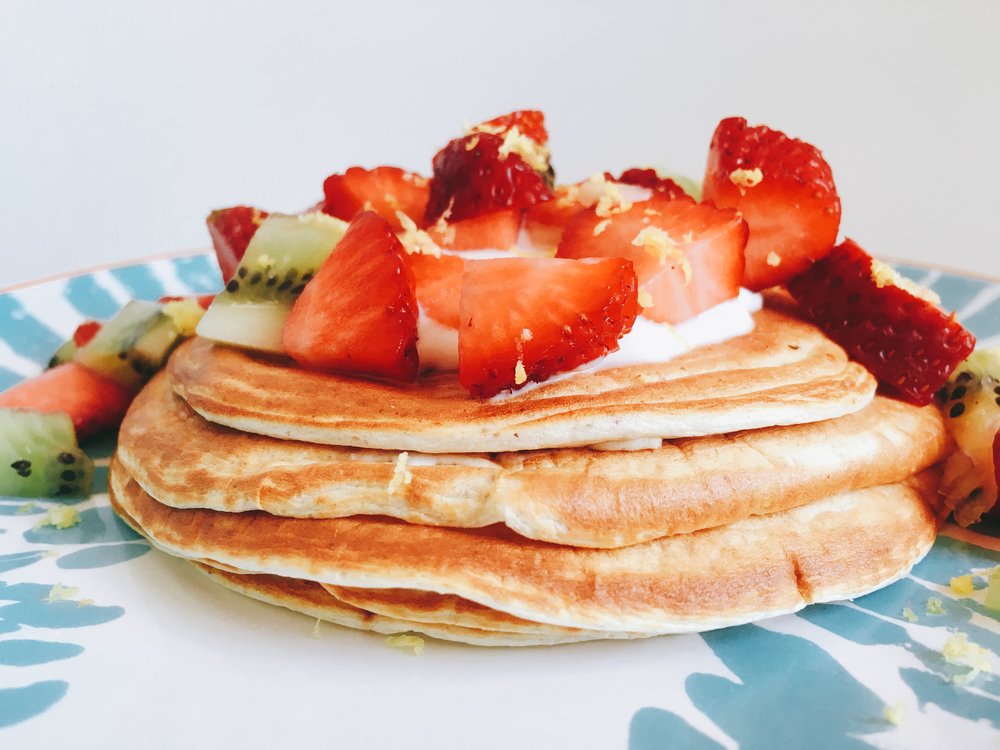 INGREDIENTS
2 x egg whites
1/2 scoop vanilla protein powder
1/2 small banana.
1/2 tbsp flaxseed meal
1/2 tbsp rolled oats
METHOD:
Mix with a powerful blender for 3 minutes (until the mix doubles its size)
Optional – add in ½ tsp baking powder
Cook at medium heat in a non-stick pan
To serve: replace sugary syrup with 1/2 tbsp of Greek unsweetened yogurt, 1/2 tbsp of coconut milk, lemon zest and a handful of summer berries.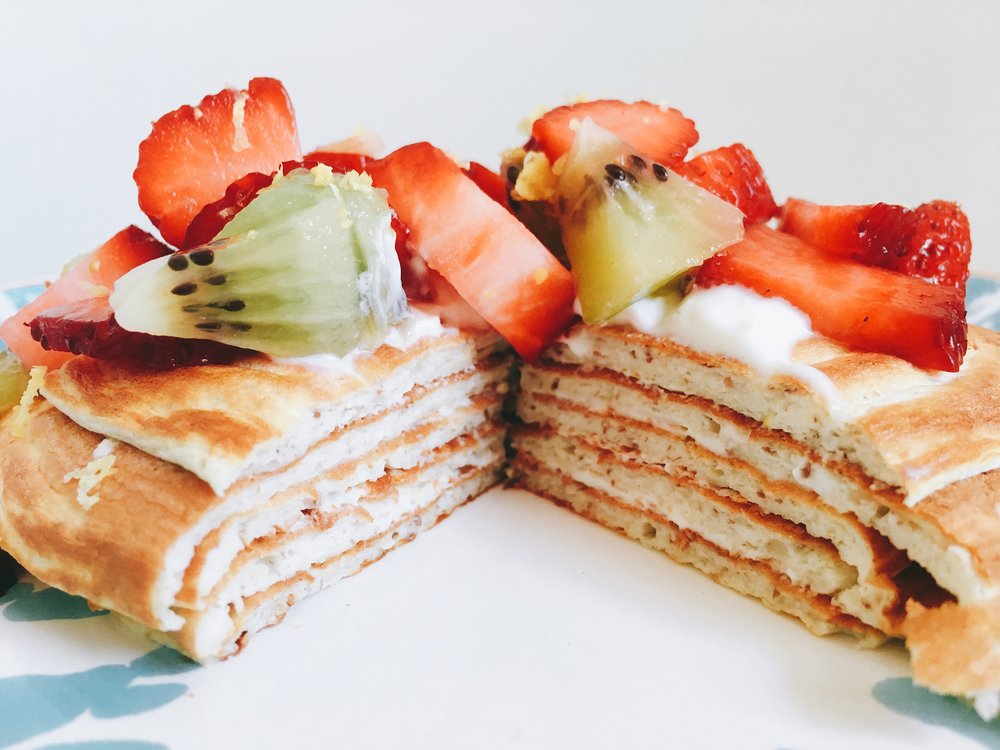 For more information for UFITs Nutrition programmes get in touch with us here. Join our next Clean & Lean Challenges that we run 4 times a year providing you with the opportunity to change your healthy habits into a lifestyle.
Thanks to @Soff.it for providing these deliciously creative recipes.