At UFIT Bootcamps our community has so much drive, passion and dedication to living a healthy lifestyle. We are able to provide the stepping stones to help them reach their goals no matter how big or small. We're all taking different paths and journeys to get there, but we have one common goal and that's living a fit and healthy lifestyle. Be the best you can be with UFIT Bootcamps.
Keep up the awesome work Bootcampers, you never know you might be up for Star of the month next month!

---
Meet Tom Deal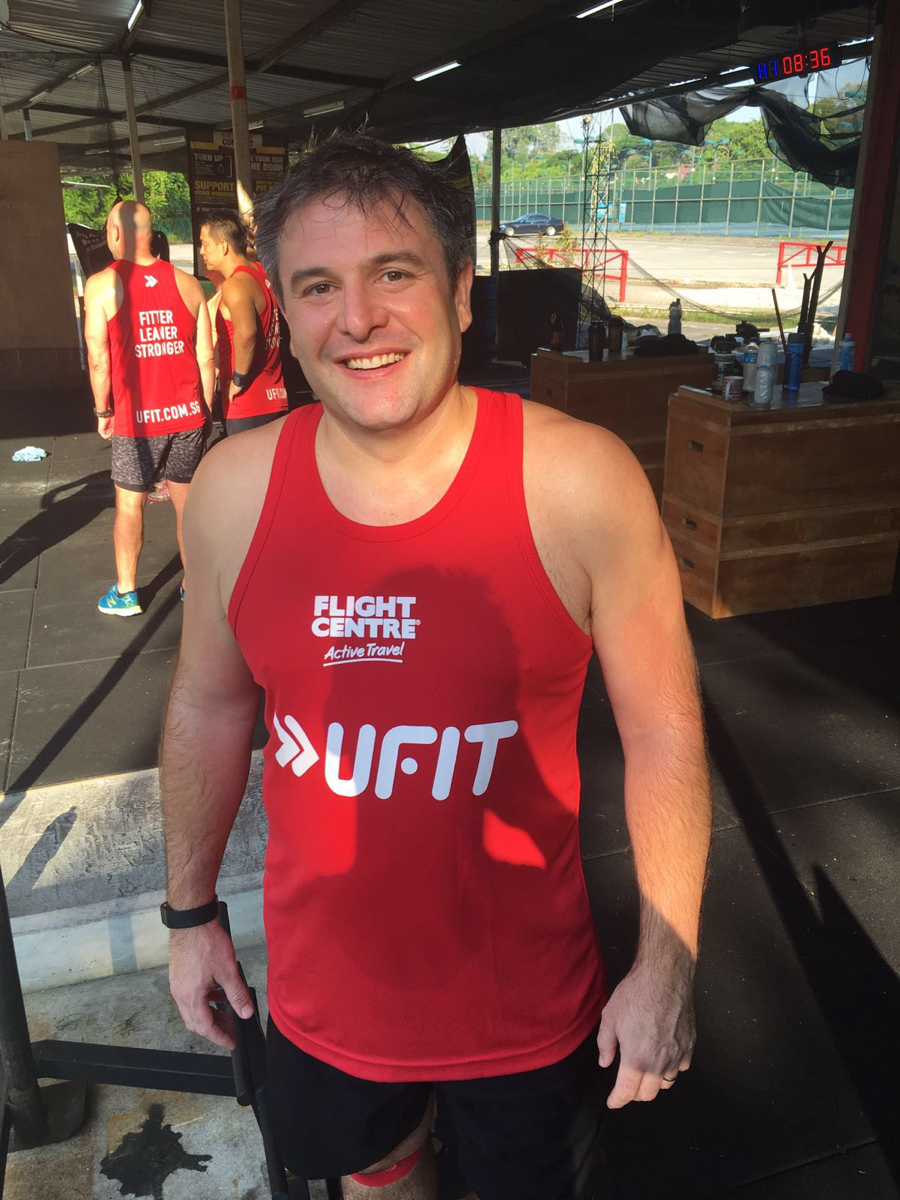 Congratulations to our superstar Tom who is constantly pushing his boundaries and achieving some amazing goals. New to the running circuit Tom has signed up for Tough Mudder and the Angkor Wat Half Marathon – amazing job Tom, we're with you every step of the way!
"I joined UFIT Bootcamps soon after moving to Singapore from Sydney in 2013. However, I really started to change my focus during the Clean and Lean program in June this year. It gave me a lot more energy and really gave me a drive to lose weight and improve my fitness levels.
When that finished I was seeing Declan at the UFIT Clinic and he mentioned the Tough Mudder in October. Whilst daunted at first I felt it was a good opportunity to set myself another goal. I have started running and am entering a 10km run in Singapore in September in preparation for Tough Mudder and have now also signed up for the Angkor Watt half marathon in December. All of which is completely out of my comfort zone, but giving me something to work towards.
UFIT is giving me the focus and pushing me harder than if were just going to the gym, not to mention great fun!"
For Tom's prize he received an amazing voucher to spend at Jermyn Street www.jermynstreet.com.sg
---
Meet Cynthia O'Spear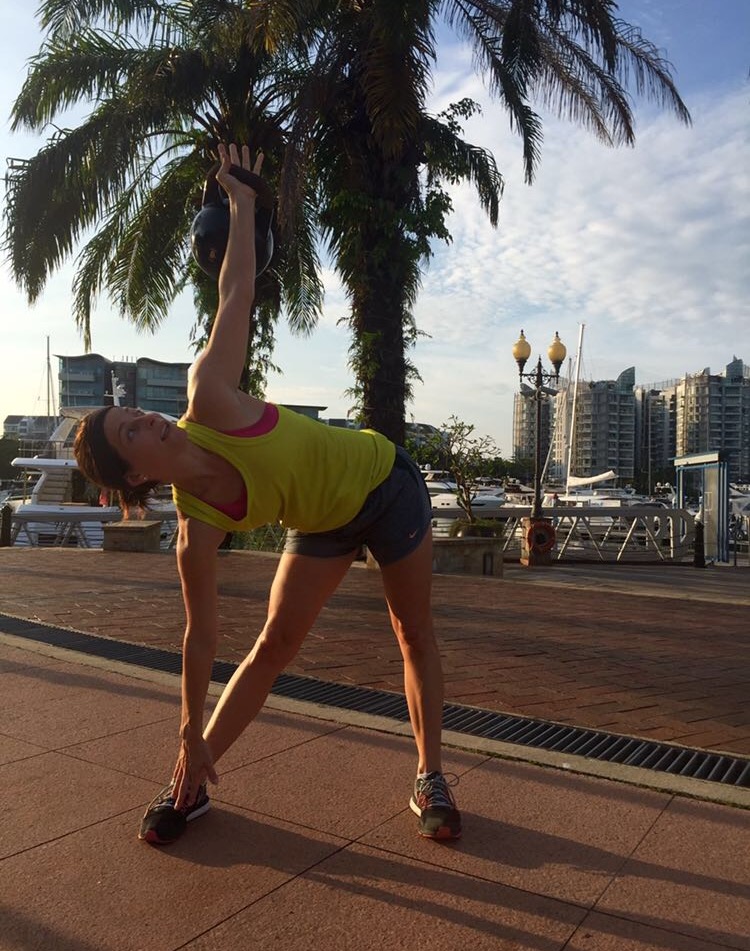 We're so happy to be able share Cynthia's story and where Bootcamps became part of her life. We love having you at every session Cynthia and can't wait to have some more fun and face new challenges together!
"I started UFIT Bootcamps because I really missed team sports. In my school days I played volleyball, basketball and ran track and I missed the camaraderie, motivation & fun of working out with other people! I also loved the fact that the sessions are outside. I'm no gym rat and love being outdoors.
When I first began with UFIT I had just had my second child and was just looking to get back into training. I was running on my own but just wasn't seeing the results I wanted. I decided I really need to find a way to work different muscle groups & feel fit again. The first few weeks were HARD, but slowly I began to feel better & have more energy. My running improved, as well, and muscles emerged!
I love my Bootcamp and HIITFIT sessions. I look forward to them throughout the week and it gives me a bit of "me" time! I've met new people & love the rapport with Bex and the other regulars. I've been impressed that I've attended for over a year now regularly and I'm still not bored with the workouts. Bex keeps finding new ways to challenge us and the people keep it fun!"
For Cynthia's prize she received amazing vouchers with Sabine's Baskets http://www.sabinesbaskets.com/
---
Meet Richard Bowcutt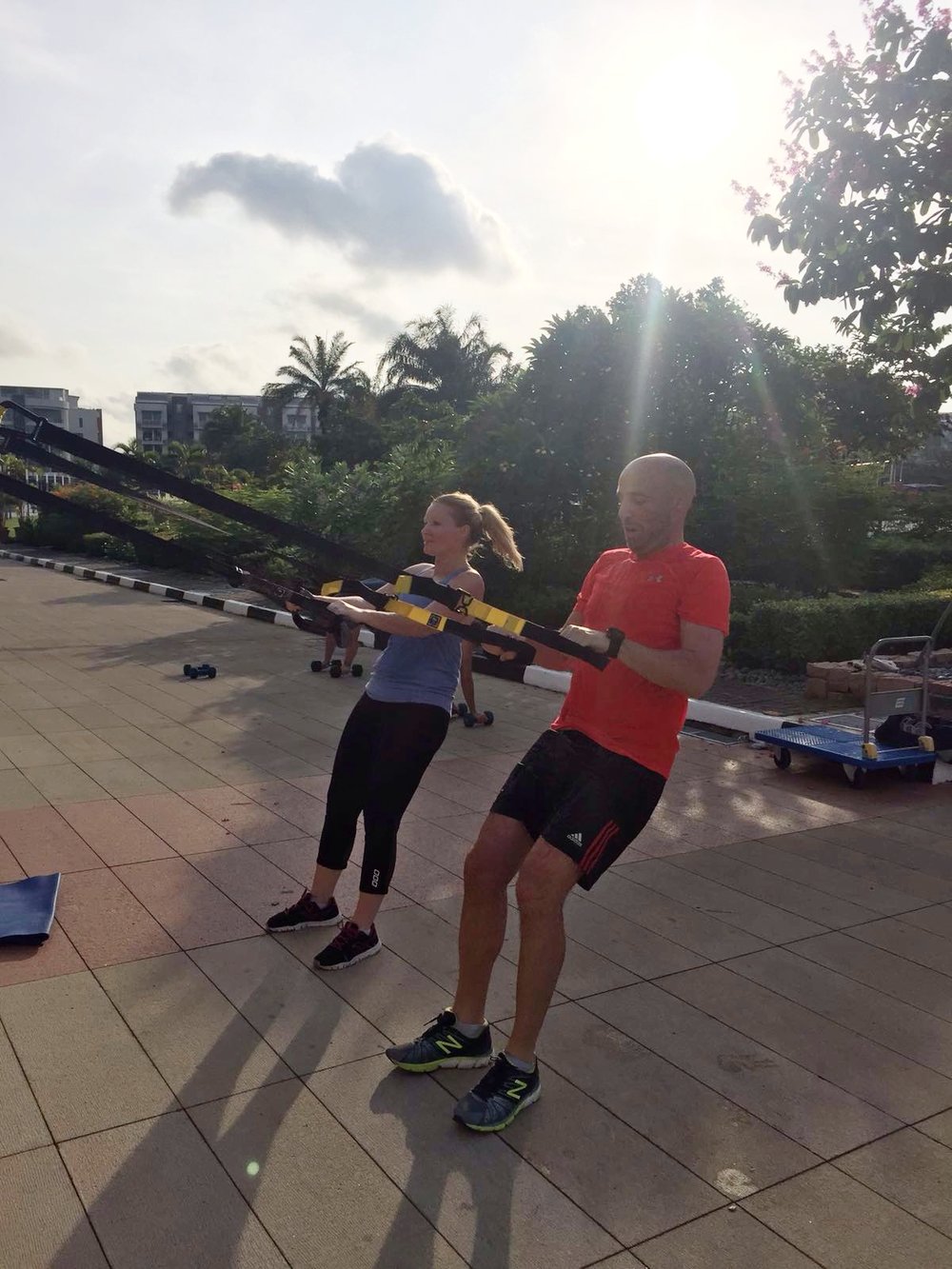 A big shout out goes to Richard and his dedication to his training. You've made some amazing progress. We can't wait to see you beast out the Spartan race in November.
"Previous to UFIT Bootcamps I had completed a few half marathons in Singapore, but I wanted to build strength and tone up. I'd gone past the 40 year mark and I was starting to look for something other than just pure gym work. We moved to Sentosa and the classes are on my doorstep… so, I signed up!
My initial goals were to survive the hour! I wanted to build all round fitness, both cardio and strength. I also wanted to reduce my body fat %. I have a long standing shoulder injury which I'd used an an excuse for not doing too much upper body work. However, my physio assured me that building strength was the best way to prevent the injury reoccurring (she also told me to man up!) ...And so far, so good (the Bootcamp trainers always asked about injuries and I was careful in the first few weeks doing heavy shoulder work).
My best experiences with UFIT Bootcamps are getting to know the local Bootcamp crowd and feel part of a community. I train so much harder than I would do on my own. I have been able to gain a much better understanding of my diet from the 'clean and lean' Programme. All of the Coaches we train with are enthusiastic and encouraging (a special shout out for Bex and Lawrence). I also have Personal Training sessions where Laura listens to my goals and adapts a programme according to my needs and goals.
But the best outcome is the confidence from simply feeling 'fitter'! I've now signed up for the Spartan Beast in November so my next challenge is approaching.
For Richard's prize he received amazing vouchers with Armour Up Asiawww.armourupasia.com.
---
Meet Talia Webb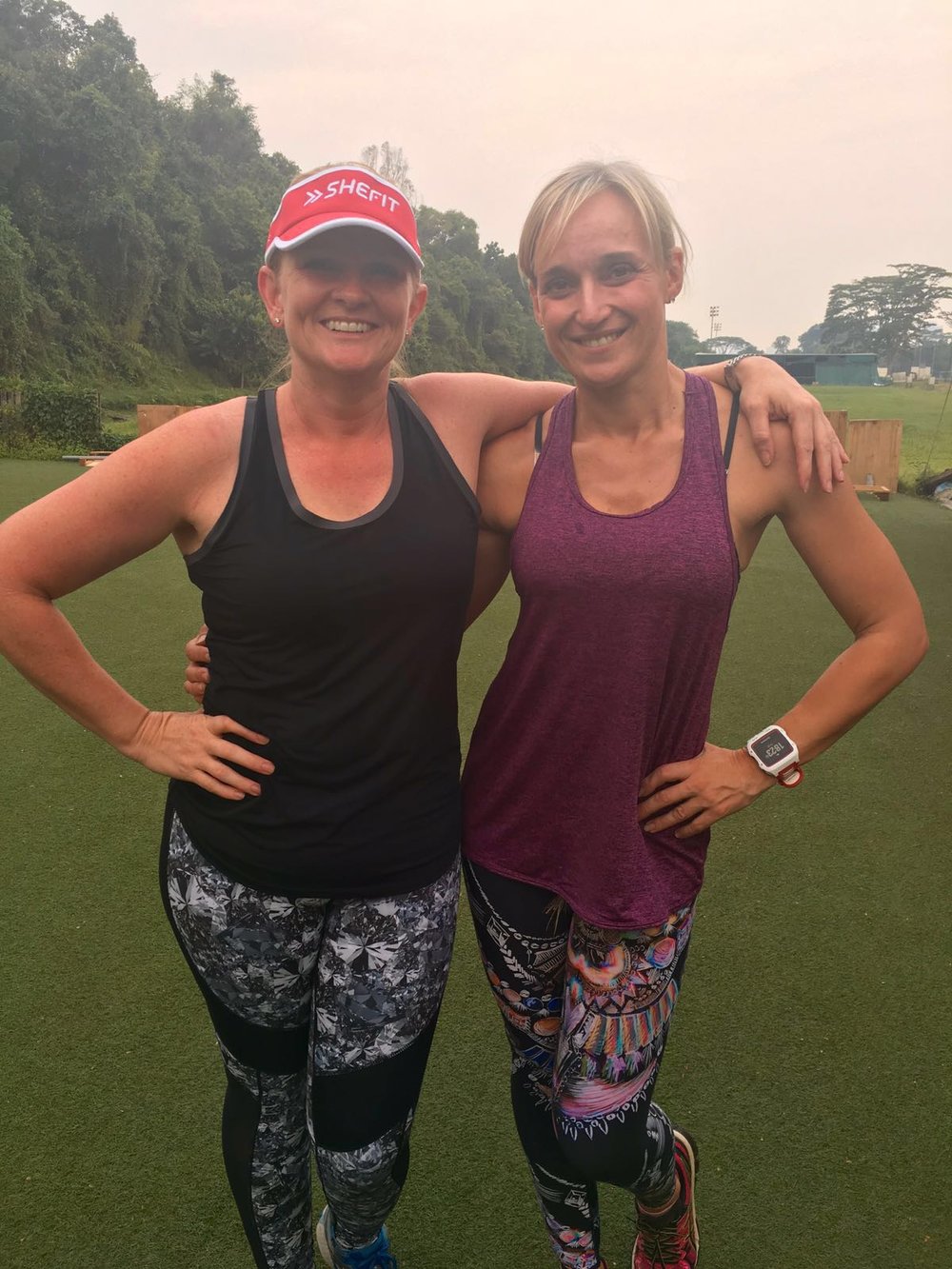 Talia has gone from strength to strength this year. Topping off an amazing year so far Talia completed the Sprint, Super and Beast in Hawaii earlier this year. An absolute champion in our eyes, who's always looking for the next challenge. Talia always gives us 100% and then some more – a true inspiration. Keep up the hard work, we're trying to keep up.
"I joined UFIT earlier this year, shortly after arriving in Singapore. I had been struggling with exercising in the heat and my fitness and motivation to get out there were fading. Previously in Australia I had been part of a close fitness community and I was looking for something similar here. Thankfully I found UFIT Bootcamps! I started doing SHEFIT and loved the atmosphere the trainers created and the camaraderie among the group. I quickly found that my fitness was returning and started trying some of the other bootcamps, I particularly like HIITFIT with Mona and the Obstacle Training bootcamps that are being run at the moment. I must confess that I am addicted to obstacle races, similar to bootcamps I love the team camaraderie, the full physical challenge and the mud. It all started with 3 and a half years ago with my first Tough Mudder and after 23 races you can say I've never looked back! I recently completed the Spartan Trifecta in Hawaii and to help me get ready I enlisted Wendy Riddell to guide me through my nutrition and training. I can't wait for Spartan Bintan with the awesome UFIT Team!
For Talia's prize she received amazing vouchers with Base Athletica www.baseathletica.com