At UFIT we truly believe in our community and the passion for fitness that surrounds us. Each week we take on new goals, new journeys and make new friendships along the way. Our star of the month enables us to give back with our awesome partners to those that we believe deliver passion, commitment and community spirit each and every week.
Keep up the awesome work Bootcampers, you never know you might be up for Star of the month next month!

---
MEET ISHANI BANERJEE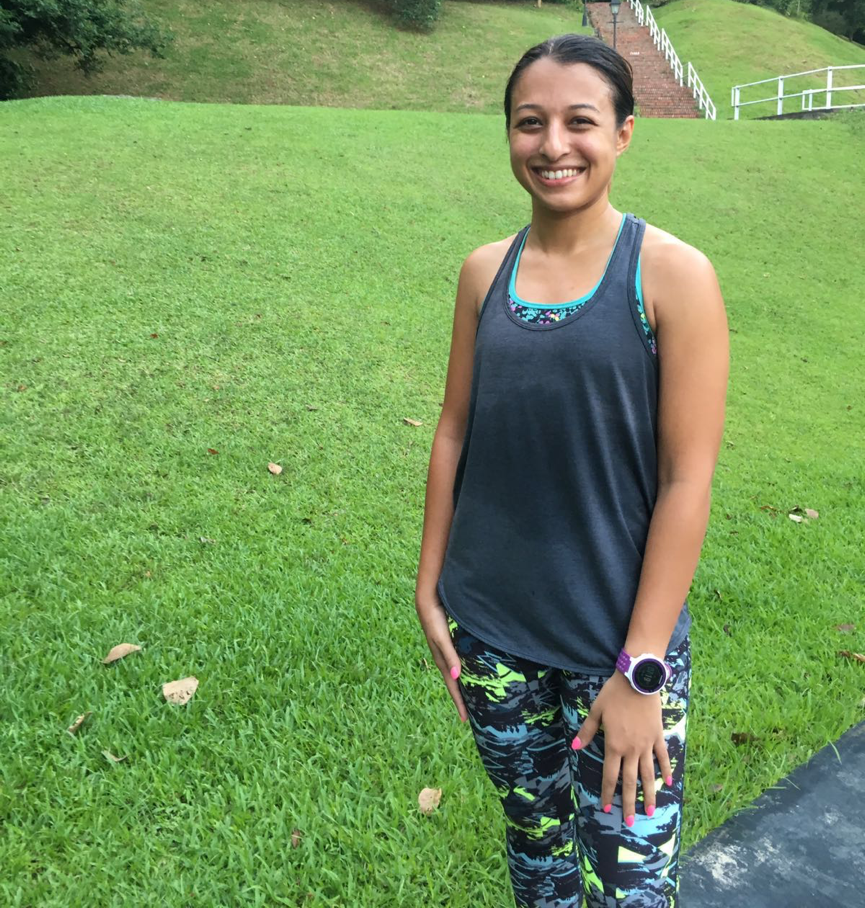 Ishani is a great asset to our awesome Bootcamp team. We can't wait for her to join us in this years Tough Mudder, Bali to take on the challenge together. Keep up the amazing progress!
"I started UFIT bootcamps because I wanted a new challenge, and more variety in my exercise routine.
Attending bootcamps has really helped in keeping me motivated in my fitness regime; whereas in the past I'd bail on going on a run or the gym because it was boring, bootcamps keep it fun, and the group dynamic pushes you to work harder than you may do individually.
My favourite class is FIT Max, because it's a good mix of intense cardio and bodyweight exercises. I try to go to the 6.15am Wednesday and Friday classes... I wouldn't call myself a morning person, but I love the feeling afterwards of having completed a tough session, and still having the whole day in front of you! These classes started off as a stretch for me, but having attended more regularly, it is encouraging to see the improvement in my fitness levels.
I also love the community of encouragement and support UFIT provide; I feel the trainers do their best to make sure you are reaching your potential, and there are lots of friendly faces around!
Thanks UFIT, keep up the good work!"
For Ishani's prize she received an amazing voucher to spend at Base Athletica www.baseathletica.com
---
MEET PETER HARVEY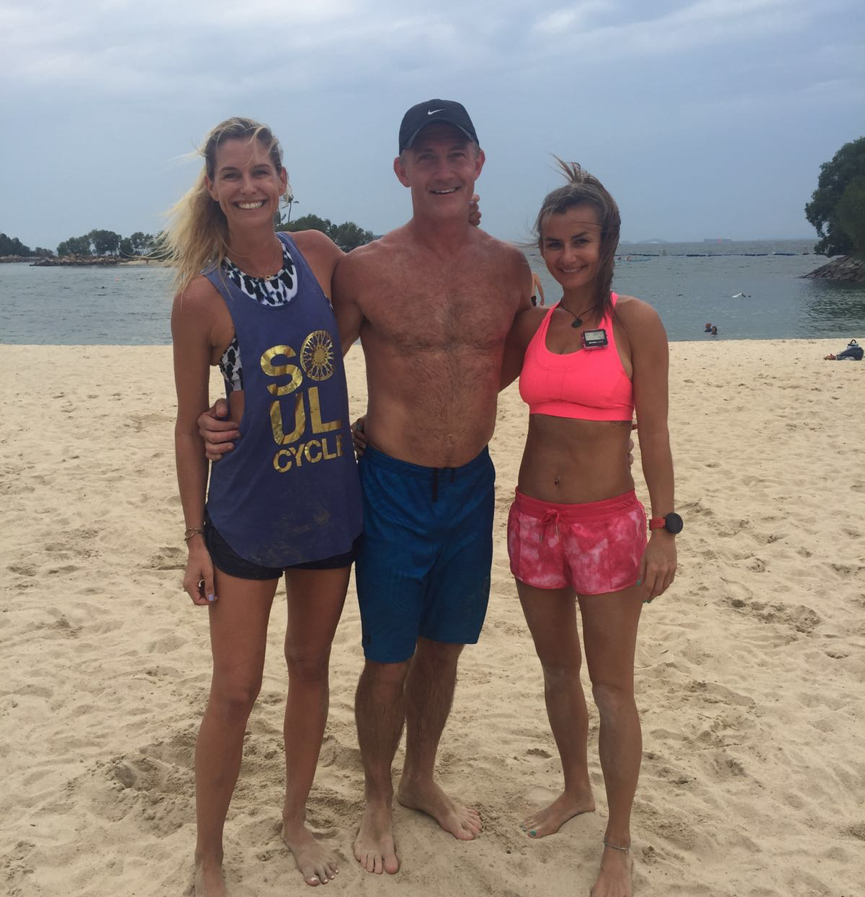 Congratulations to our champ Peter who has gone from strength to strength from his very first Bootcamp with us. We can't wait for you to be a part of our Tough Mudder team in October. See you in training :)
"I had heard about UFIT before I attended any of the Bootcamps through word of mouth at work, but I never seemed to be able to get myself down to any of them. I always assumed that they were all 6am starts and that didn't fit with the way our days start. We moved to Sentosa in late 2013 and one morning when I was running to Tanjong beach I came across what was the first UFIT Beach Bootcamp. It looked awesome and I was hooked. Exercising in the sand is not only more difficult, it is in my opinion, much more tactile and satisfying than a gym workout. Finishing off a Bootcamp covered in sand is oddly refreshing!
My first Tanjong Beach Bootcamp was led by Nathan so he was my introduction to the whole UFIT team. Nathan, like everyone else I have since met, was fantastic. Encouraging, professional, positive but focused on making everyone work to their highest level. I then tried the Saturday morning Boxing/Bootcamp led by Lawrence out on Sentosa which again was really challenging but doable.
I didn't start out with any expectations or goals apart from just getting more fit. There were clearly some very fit people at the Bootcamps but most of the community were working towards a higher level of fitness. My goals now are focused around being fit for the obstacle course races that have hit the region recently. I've done both Spartan races and am looking forward to the Beast in November on Bintan but also the Tough Mudder in October in Bali.
The UFIT team, from Lisa and James to everyone one of the Bootcamp leaders and support staff are some of the nicest people that you can ever meet. They are happy, fun, focused, professional and make sure that they create a positive environment where everyone has a challenging experience. As a result, the community of Bootcampers that I have met are equally positive, welcoming and fun to be around."
For Peter's prize he received an amazing voucher to spend at Jermyn Streetwww.jermynstreet.com.sg
---
MEET PREET RAJAN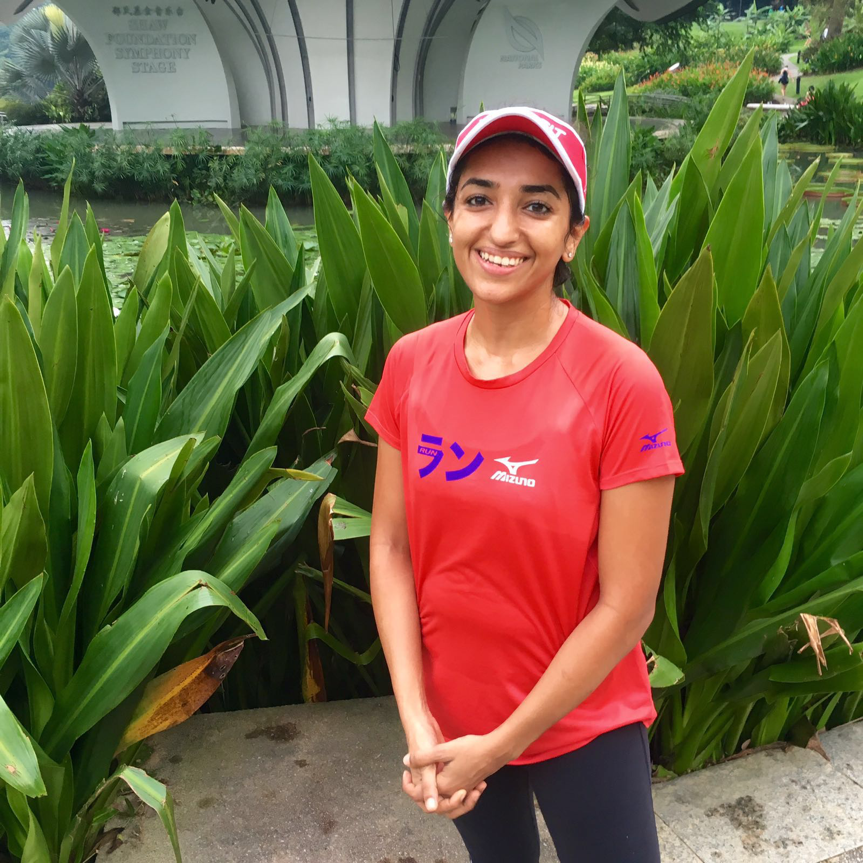 Congratulations to the wonderful Preet, who has shown an amazing commitment to our Bootcamps and Nutrition programs. With sheer determination Preet is looking and feeling as fab as ever. Keep up the awesome work!
"My fitness regime took a backseat 4 years ago, with the birth of my son and then my daughter. When my friend Lavina suggested we give UFIT Bootcamps a go at the botanical gardens, I was surprised at how amazing I felt during and after a session. Thanks to my husband's encouragement to commit to this wonderful approach to getting fit, I took the plunge and haven't looked back ever since.
I love the early start to my mornings, doing BOXFIT, FIT Max or YOGAFIT, with the aim of getting stronger and fitter. I also signed up for my first ever clean and lean challenge in May. Wendy, Anne and Noa put together a brilliant program. I was so glad to lose some of that stubborn body fat, gained first hand knowledge from the nutritionists on eating clean and awesome support from the participants (especially with recipes!)
The vibe at every Bootcamp I go to has been awesome. I love that all our coaches are super motivating, energetic and have a keen eye to correct our form. My fellow Bootcampers are a fabulous and enthusiastic bunch, always smiling (yes, even at 6am in the morning!) and together we look forward to giving it our best shot."
For Preet's prize she received an amazing voucher to spend at Sabines Baskets www.sabinesbaskets.com
---
MEET ANTONIO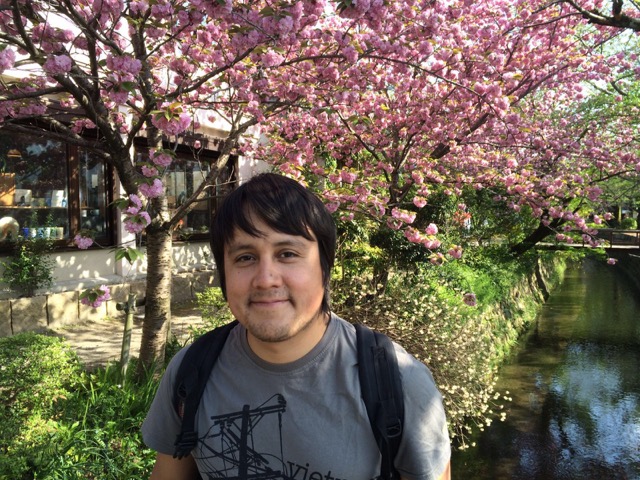 Congratulations to our Bootcamp trooper. Antonino always puts in 100% and has shown true grit and determination to get himself back on track. We love having you part of the community, bring so much energy each time. Here's a few words from the man himself…
"I used to exercise regularly until I broke my leg about three years ago. After I healed, I stopped exercising and being active in general. I gained over 15 kilos and got into the worst shape that I have ever been.
About a year and a half ago I started to exercise with the hope that I could get back into shape. The main difficulty for me was that either I was not able to push myself enough by just running or swimming on my own. I guess it is just easy to stop when you are feeling a little bit out breath and you justify it by saying that you have just worked for full 8 hours or more. I also faced the challenge of hurting myself as I was not being properly coached or trained.
I was a little bit reluctant of trying UFIT Bootcamps at first, because I did not like the idea of being the least fit person in a group. However, after the first try, I enjoyed not only being outdoors but the fact that, even though you are training in a group with people of different levels of fitness, all people suffer the same. When I am holding a plank, after having done some other exercises, and I hear or see my Bootcamp neighbour grunt, it makes me work harder as I feel that we are suffering together despite that he or she is more fit. This thought makes me want to push myself harder. Furthermore, the trainers that I have encountered in UFIT are excellent and very passionate about what they do, which makes for a training session which is intense but also fun.
I haven't lost completely all the kilos that I have gained, but I definitely feel stronger with every session that I attend to. I plan to keep attending to the boot camp as it is also a great way of relieving stress, after a hard day in the office."
For Antonio's prize he received an amazing gift vouchers at Armour Up Asia