So you went away, saw a new part of the world, had a holiday and now you're back. You ate, you drank, you relaxed, and then you ate some more. And now it's time to face the music.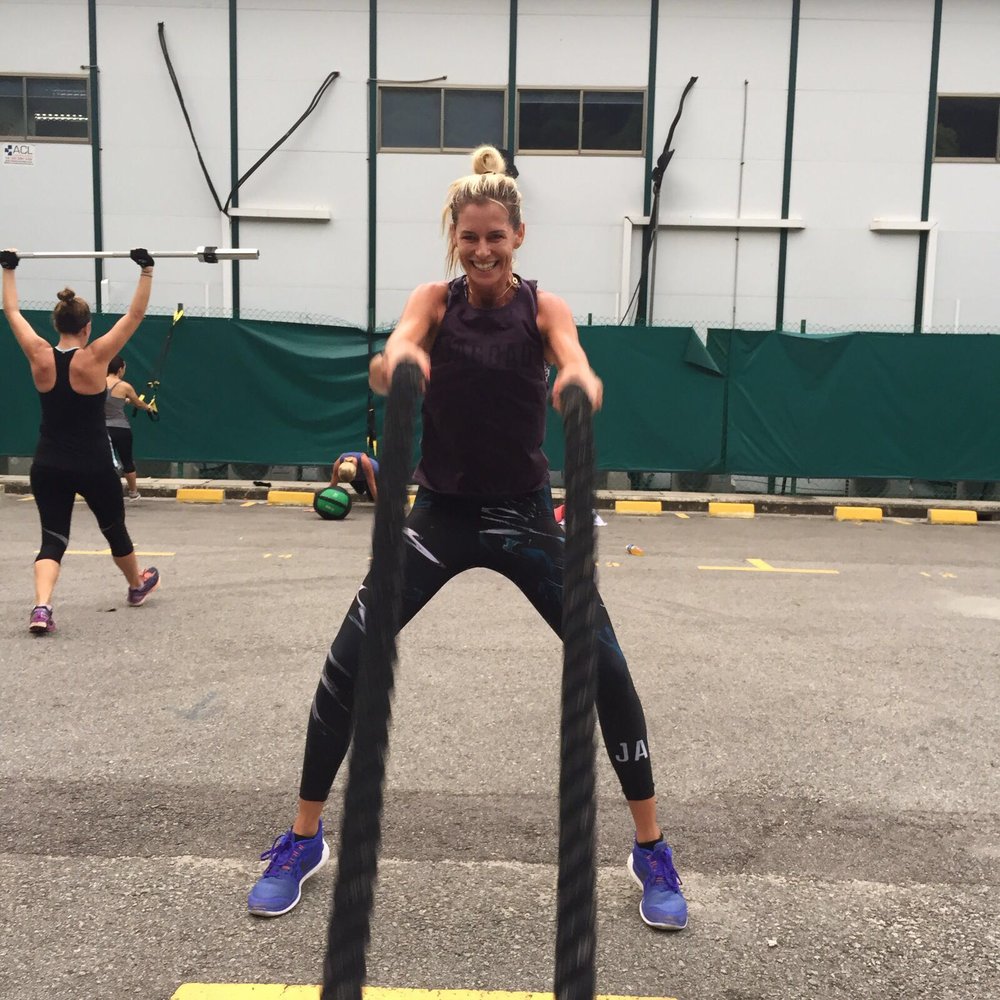 That's what many of you are thinking right? As you wake up on Monday morning after your week of less-than-healthy eating your body is puffy and bloated. Maybe you are feeling that way right now.
Here are Lisa Clayton's, UFIT Bootcamps Director top 5 steps to get you back in your fitness game and loving that feeling once again of being the healthier, balanced version of you.
Step One: Focus
Your holiday happened, you had a great time relaxing, enjoying fine wines, food and much more. You can't undo that. Move on. You ate things from the "never eat these" list, you drank more that you should have, but now it's over.
Draw a line in the sand. You're back home so the bad eating stops now.
If you're serious about your fitness and health goals, then your holiday was the exception and not the rule. Don't beat yourself up for letting loose on your trip. Simply get back up, dust yourself off and get focused. Set yourself goals whether it's weight loss, toning, feeling better about yourself or eating right.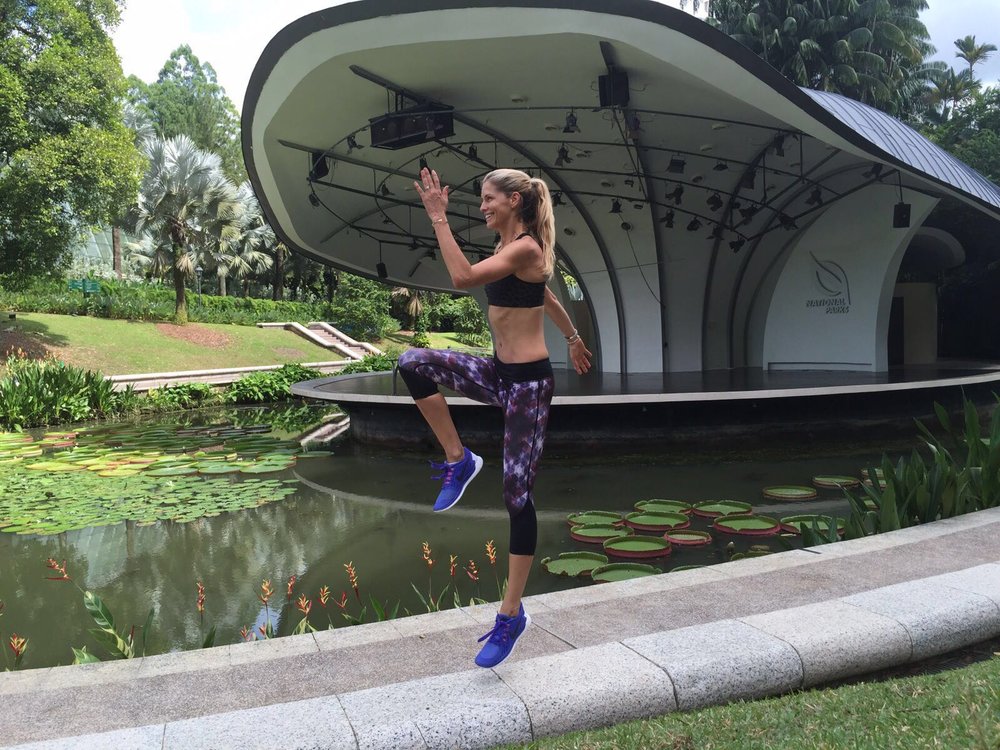 Step Two: Hydrate
While travel days can take on many forms, the end result is most often dehydration and water retention. The only way to restore your balance is to get hydrated.
As your first priority in getting back on track is to drink plenty of water throughout your first few days' home. Start with a tall glass of water in the morning, and carry a water bottle with you to sip throughout the day. Don't add any artificial sweeteners or stimulants to your water – these will sabotage your hydration efforts. For flavour, add sliced fresh fruit, herbs or vegetables to your water, just like at the spa.

Step Three: Cleanse
For your first few days at home be extra picky about what you eat. Stick with only whole, real foods like fruits, vegetables and lean meats. Whole, real foods will help to restore balance and block out cravings.
Don't eat any packaged foods for the next few days. This means no snack foods, processed meat slices, dairy, baked goods or alcohol. NO! This will help to cleanse your body and fuel it with only the best natural ingredients.
Join one of our Clean and Lean programmes which is designed exactly for these reasons: you feel sluggish, you're demotivated with eating and you have let some holiday KGs pile on. It's the best way to restart with support. Going programmes alone are difficult in the sense you don't have people helping and supporting you. The programmes are so powerful as you'll change habits, transform your body and mind and learn a fountain of nutritional knowledge from our expert Nutrition Team and Fitness Experts. (Our next one starts on the 22nd October!).

Step Four: Rest, recover & rehabilitate
As relaxing as holidays are (let me rephrase that if you have kids!), most end with the feeling of exhaustion. Make catching up on sleep a priority over the next few days.
When your body is low on sleep, it becomes easier to make poor eating choices. You're also less likely to get back into your workouts if you don't give your body a chance to rest and you're going to make more excuses not go to if you're feeling tired. If you have noticed any niggles or aches settling in your holidays pop into the UFIT Clinic to get sorted first. You can't train a broken body!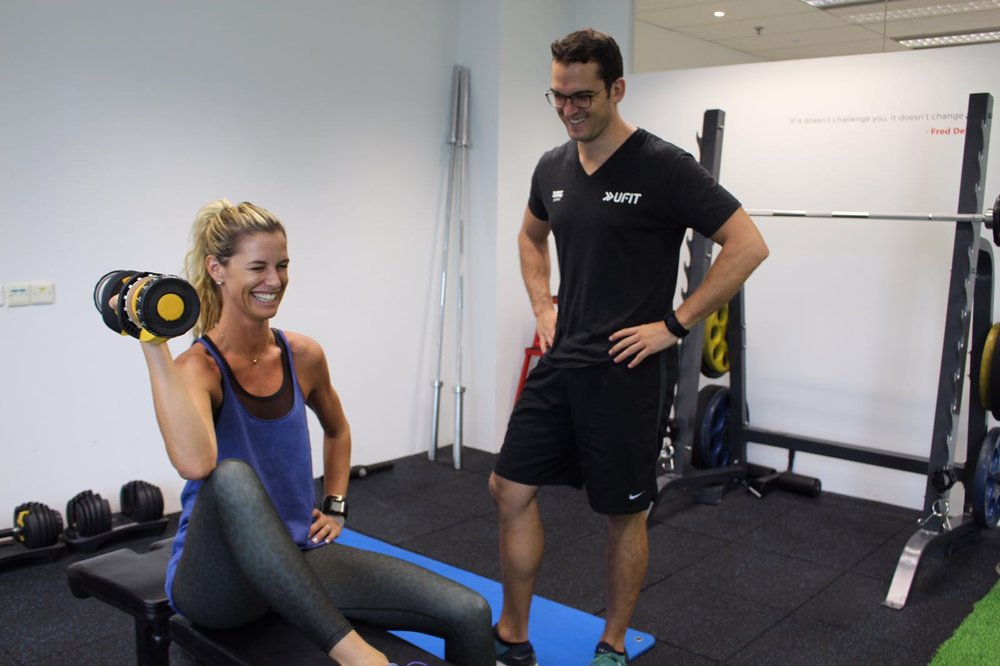 Step Five: Exercise - YES that's where we come in!
It's time to sweat out all those vacation indulgences. So lace up your shoes and put on your favourite gym clothes or invest in some new Activewear. If the purchase will get you moving and ready to start moving, it's an investment! New gym kit can always be justified and new shoes feel great.
Sure, you're going to feel a little rusty on that first day back, but remember that the sooner you get back into the swing of your routine the better. You can do it!
When you start your first workout, ease in slowly. Don't try think you'll go straight back into where you left off. Just the small changes can create a huge payoff and once you start feeling the immediate benefits of an active lifestyle, you will be more willing to devote regular time to your fitness goals. Starting slowly instills exercise as a habit, making it feel less like a task.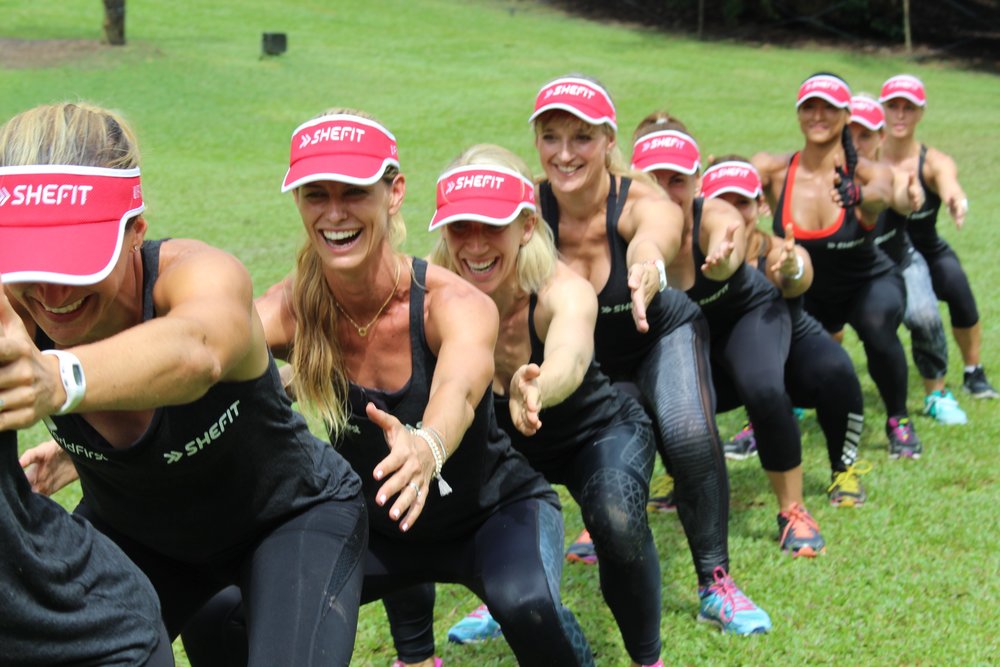 Skipping your workouts can lead to a slippery slope. After all you're tired, you have unpacking to do and you're stiff from the ride home. That day slides into the next day and the next day. Before you know it you've been home for a week and still haven't gotten in a workout.
Jump into your workouts immediately once you return home. Science does show that exercise is one of the most effective ways to uplift your mood and if you're hit heavy with holiday blues then you need some mood boosting!
Motivate your friends, family and co-workers! Being part of a fun-loving community like UFIT Bootcamps allows you to share a common goal - getting back to the grind. Working out with friends makes the time fly, we see the camaraderie, motivation and uplift our Bootcampers get when they have their friends cheering them on.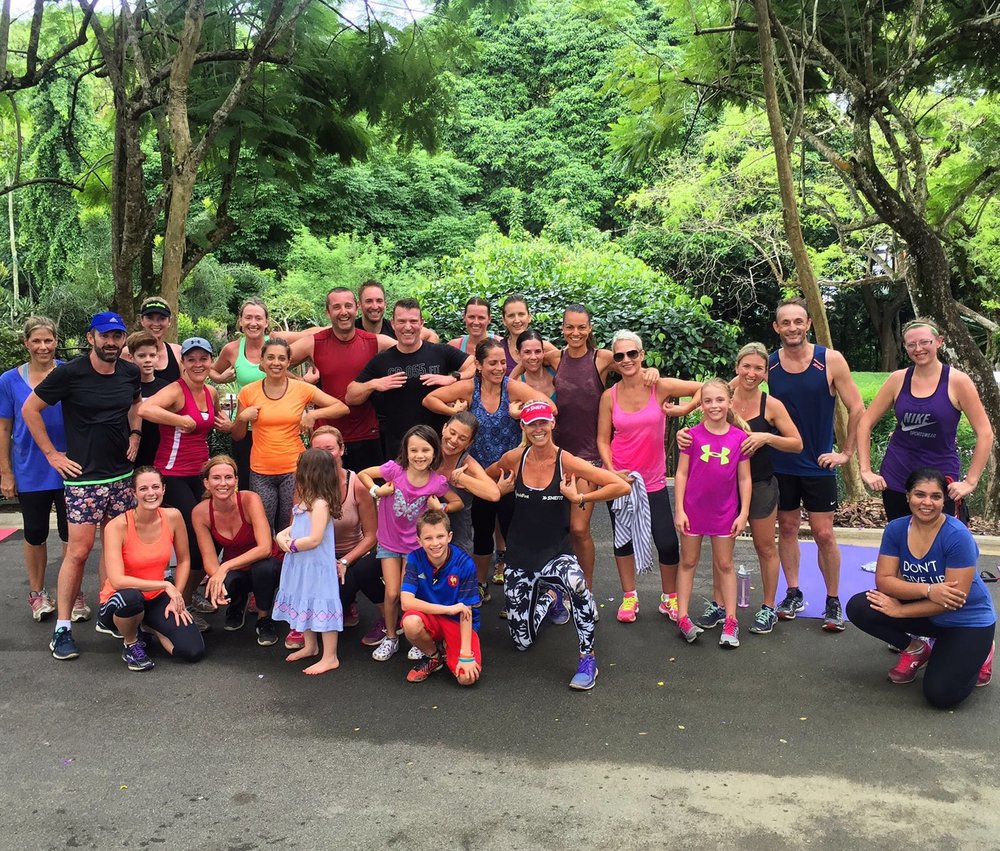 Once you start seeing results on the outside and inside its' a constant motivator to keep moving every day, in ways that compliment your personality and lifestyle. I use exercise to create a positive energy inside of me that radiates outward, even long after I've completed a workout. I make it priority, not a chore.
---
"If you are persistent, you will get it. If you are consistent, you will keep it."
---
About the author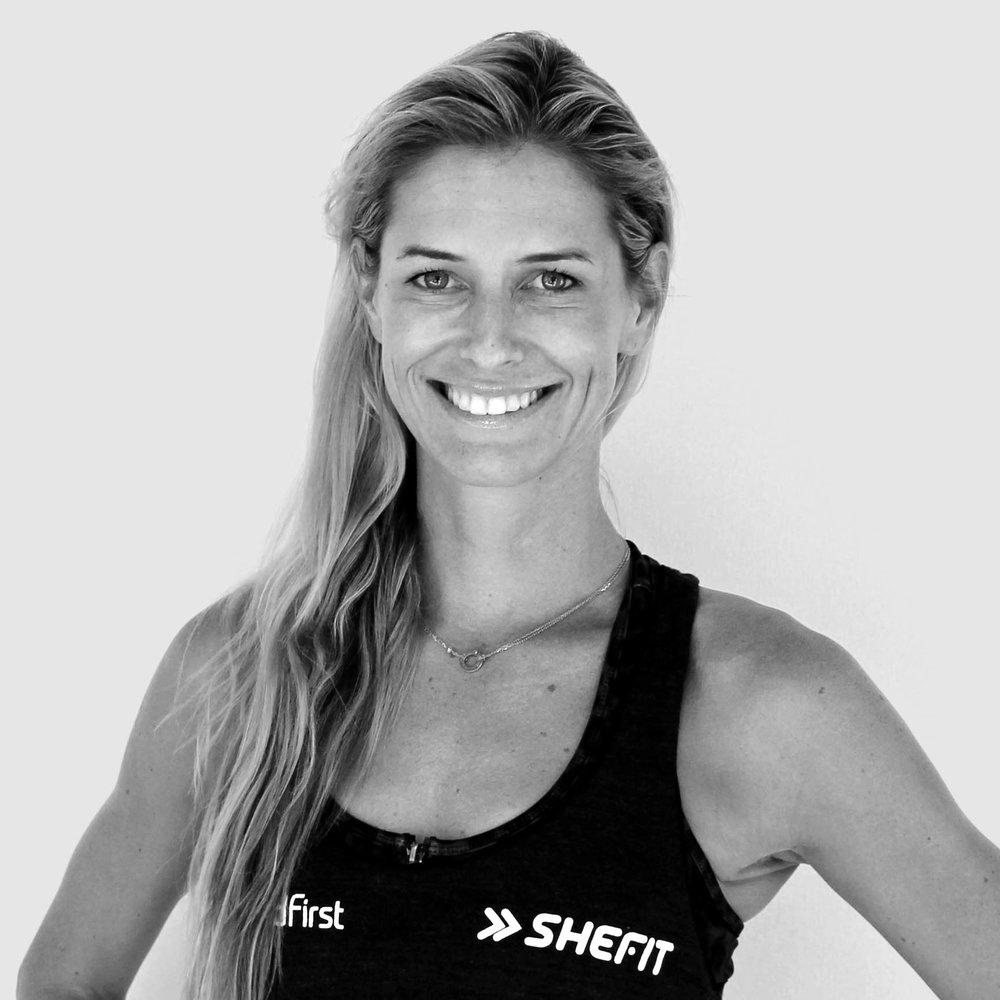 Lisa Clayton is the Director of UFIT Bootcamps in Singapore who constantly inspires and educates her community of fitness lovers. Living and breathing everything fitness, Lisa delivers high class, fun and interactive outdoor fitness Bootcamps within the community. Whether you're a beginner or more advanced Lisa has the expertise to help you get moving!
UFIT is Singapore's largest independent fitness provider, home to Personal Training, UFIT Bootcamps, CrossFit, nutrition to rehabilitation and recovery at the UFIT Clinic. UFIT strives to inspire and guide its community of members to realise levels of fitness and confidence beyond what could be possible on their own. Join an infectious, fun-loving community in Singapore with over 60 sessions a week at 12 amazing outdoor locations.