Are you looking for a healthy sweet treat to beat your cravings? These tasty desserts will do just the trick and what's even better they aren't full of sugar, just natural goodness. Try your hand at the now with this quick easy recipe.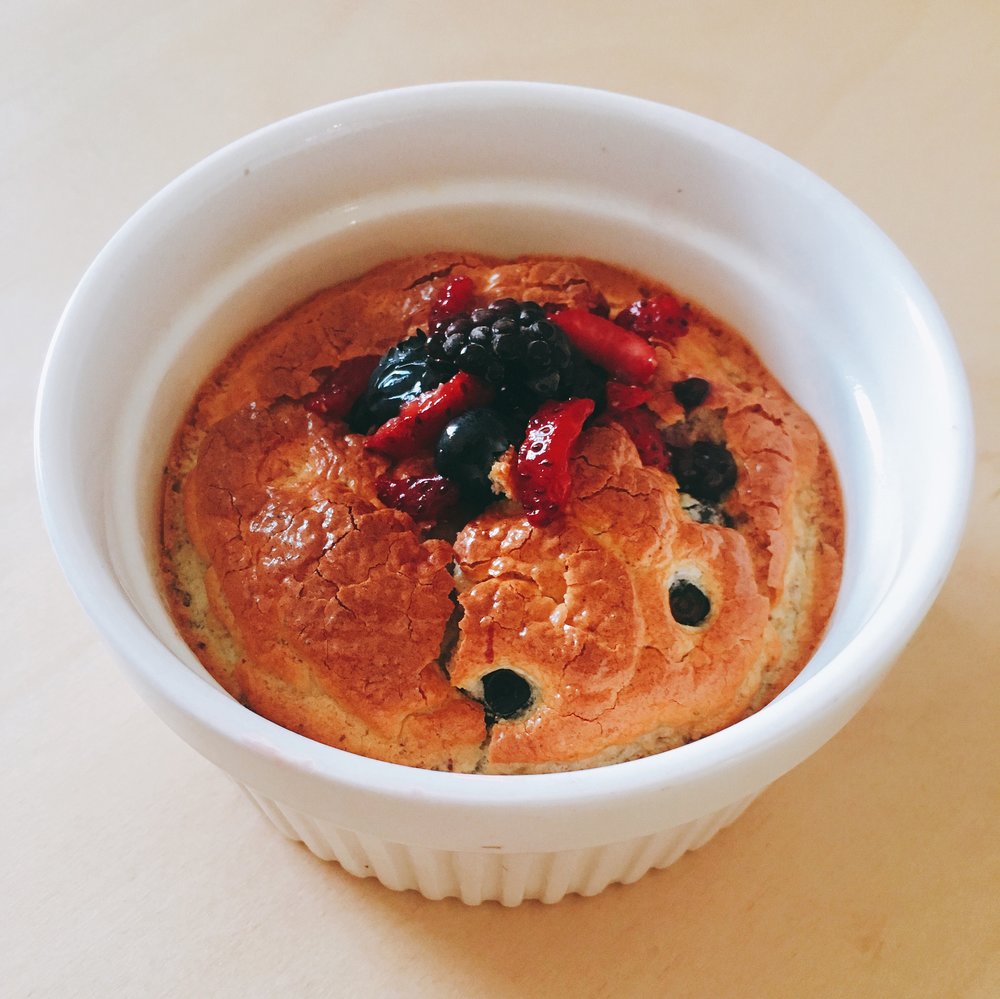 INGREDIENTS:
2 Egg Whites
1/2 Lemon squeezed
1 x scoop of whey protein vanilla

1 x tbsp of flaxseed meal

1 x tbsp of hazelnut flour (or almond, coconut)
1 x tsp of lemon zest
Approximately 10 Blackberries/Raspberries
METHOD:
Beat the egg whites with the lemon juice until you can form peaks. Set aside.
Mix the dry ingredients with the lemon zest. Start adding the egg whites in parts, retaining as much air as possible.

Preheat the oven to 180 degrees. Spread coconut oil in a individual soufflé mold.
Pour the preparation in the mold and place 1/2 of the berries with your hands, saving the rest for topping.
Bake for 20 minutes (or until you put a knife in the middle and it comes out clean).

This is an individual serving: I wouldn't add more berries as there is a limited amount of fructose our liver can process per day. I apply the same rule of good fats (nuts, EVOO, avocado) with fruits: they are great in moderation.
Approximately 210 calories, 27gr of Protein, 6gr Carb, 8gr fat.
For more information for UFITs Nutrition programs get in touch with us here. Join our next Clean & Lean Challenges that we run 4 times a year providing you with the opportunity to change your healthy habits into a lifestyle.
Thanks to @Soff.it for providing these deliciously creative recipes.