Take a look at our interview with Wendy Riddell who runs UFIT Nutrition, the Clean & Lean programme, Coach at UFIT Bootcamps, a Personal Trainer. If all of this isn't enough, she also has her husband, children and two pets. Read on to find out how she manages such a busy lifestyle whilst still managing to stay fit.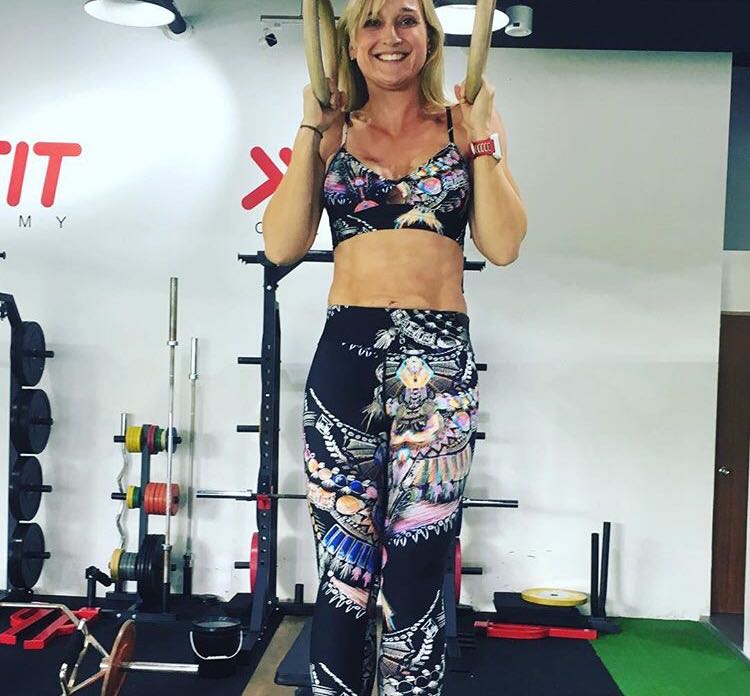 How long have you been living in Singapore?
Almost 4 years now. My family and I arrived in November 2012 after 5 years in South Korea.
What do you love the most about living in Singapore?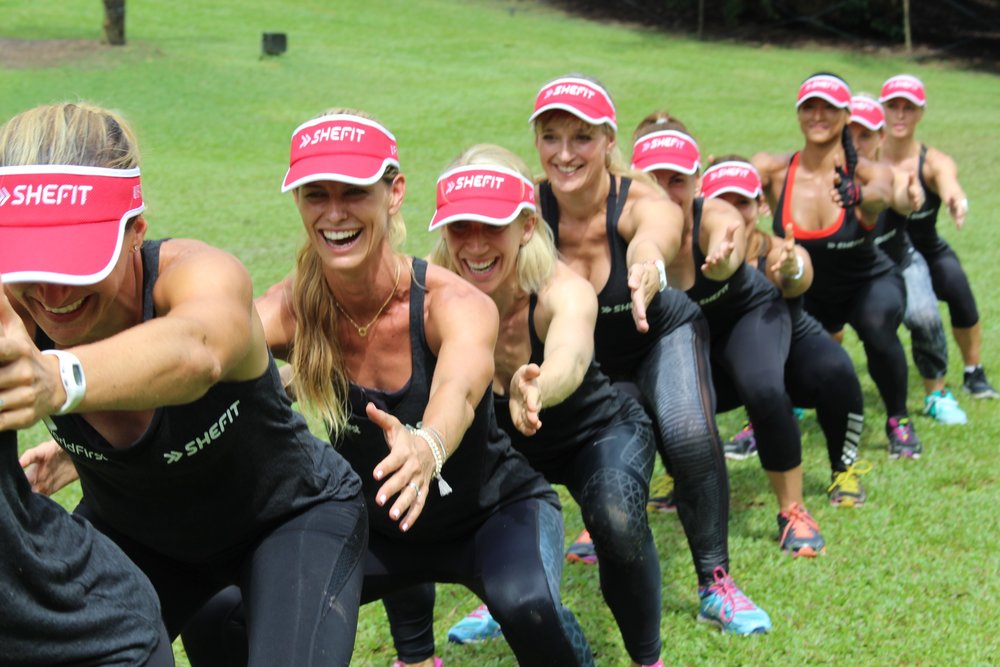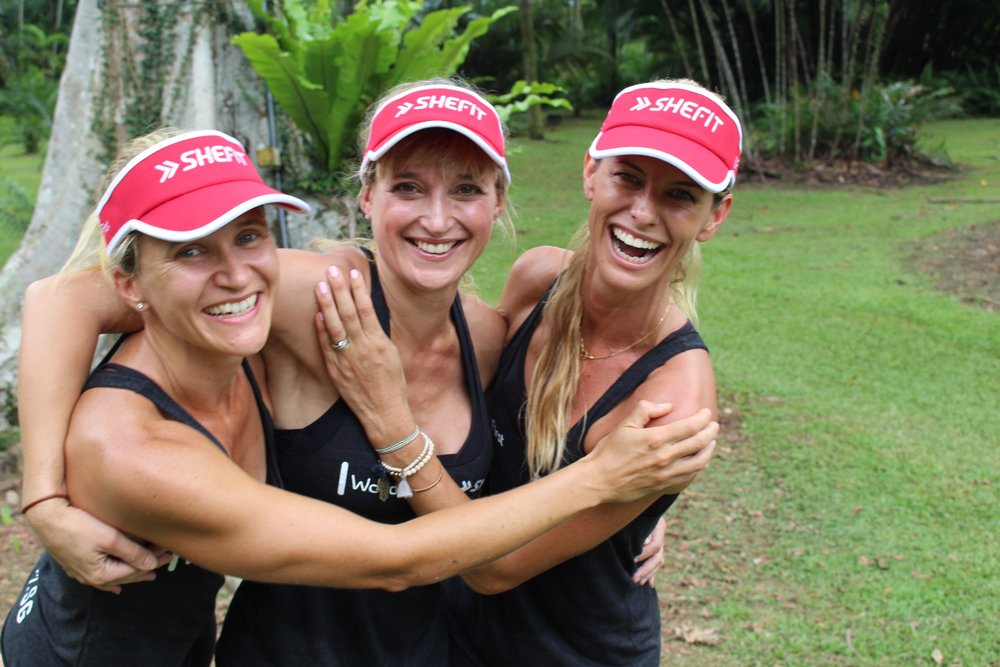 The list is endless but the thing I love the most is my job and the community it has introduced me to.
How often do you train a week?
I train 6 days a week. This entails a combination of bootcamps, CrossFit, training in the gym and some running.
What's a typical day in the life of Wendy Riddell
I wake up at 5:15am; at that time I need to get ready and head straight off to work, where I instruct a bootcamp most days. Once I've finished with work, I head straight home to get the kids on the school bus, a task I would compare to trying to herd cats in a straight line. I then head into the gym at UFIT one north for PT clients, most morning I've clients till lunchtime. After that comes my favourite part of the day where I head to the Daily Cut to enjoy my lunch. I usually fast most mornings so by lunchtime I'm pretty hungry! Afternoon is when I see most of my nutrition clients, however if I have a couple of hours free, then I gatecrash Tom and Joe's training sessions and try to learn something new from the strength experts. I finish at the gym around 5pm and head home to my cray bunch where we do homework, catch up on the day and the kids eat dinner. Mondays to Thursdays I head to CrossFit at 7pm and on a Friday I go at 6:30pm, which gets me home on time to read the kids a bed time story. When everyone's in bed I catch up with emails and write nutrition plans. I try to get to bed for 10:30 but usually fail miserably and it's nearer 11pm.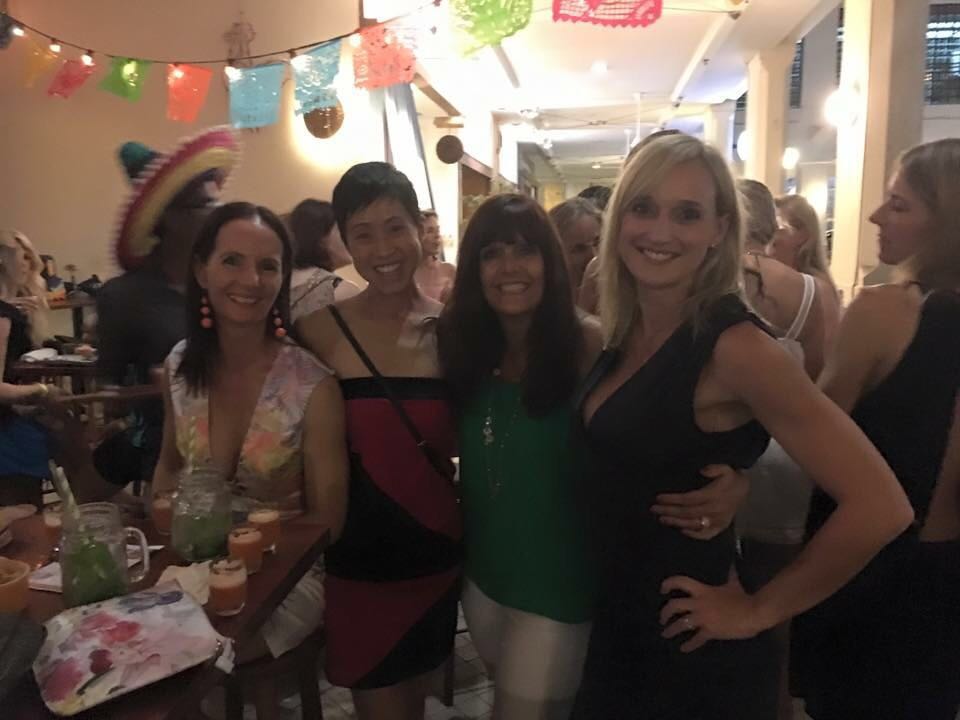 Where are your favourite place to train and why?
My favourite places to train are the Botanical Gardens as it's totally stunning! Four years on and I still love the view in Palm Valley. UFIT one north, as it's such a great space, with the added benefit of getting tips off of my colleagues. Finally CrossFit Bukit Timah because it has such a great family feeling it's just amazing.
You're one of our fabulous supermums running UFIT nutrition/C&L, PT, bootcamps whilst having a family of 4, pets, socialising and holidays – please tell us your secret and how you fit it all in?
I just make it work; I don't watch TV or sleep much. I'll always make time to work out and spend time with my children over everything else. So if that means missing a night out to go to CrossFit then that's what I do. I try and focus on small goals, whilst also not thinking about everything I have to do in the week, just what I had to do in the next couple of hours. Only once I've got those done will I then focus on the next tasks. I also have a fantastic Helper called Ana who is literally my lifeline!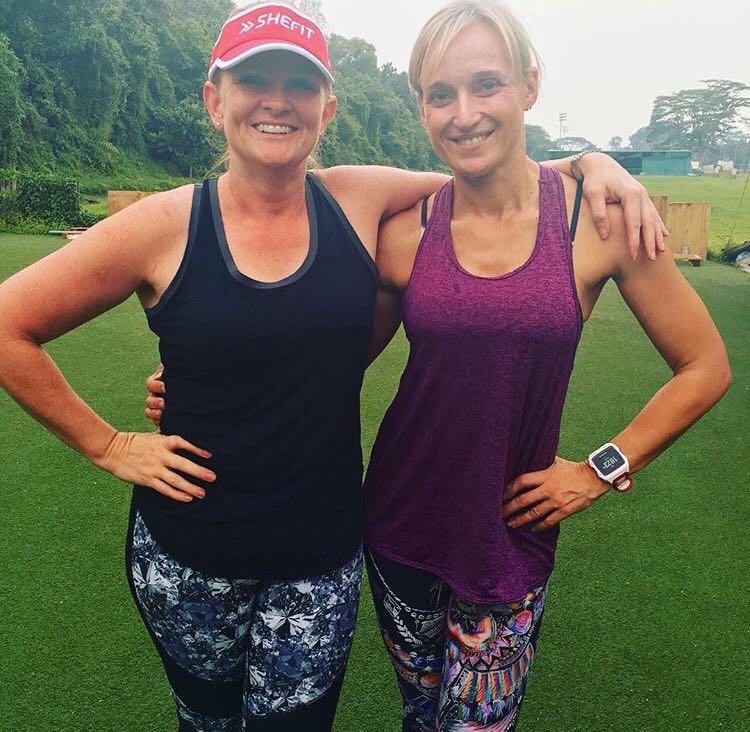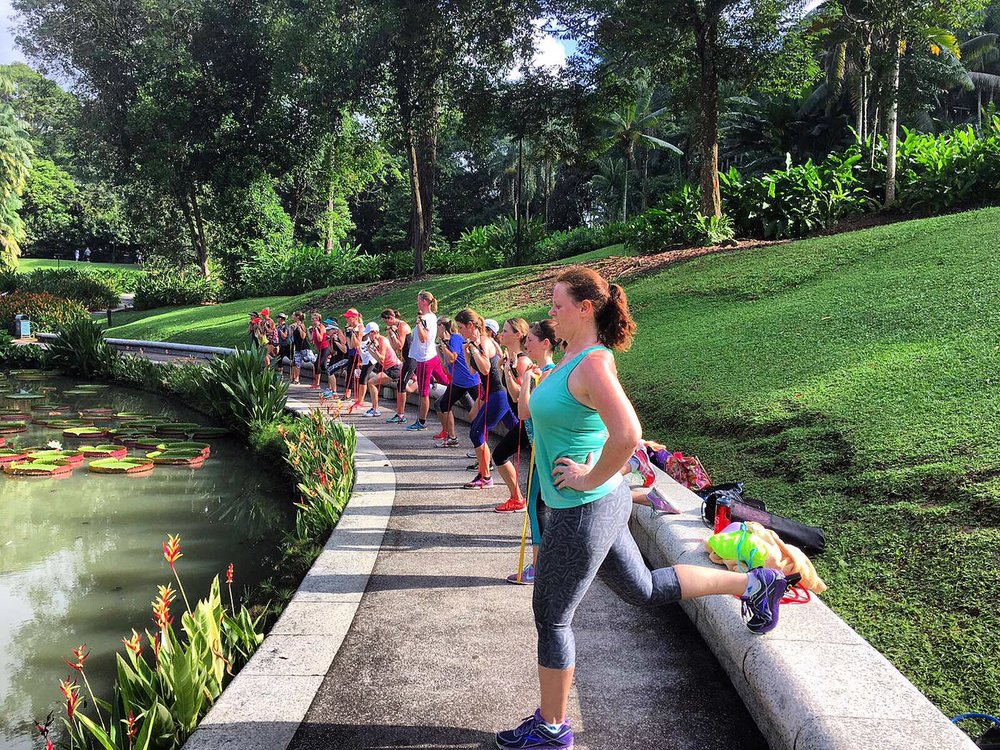 For the men and women out there, what are your five TOP tips on helping them to find the time and keep in shape?
Work out early in the day if you can - get it done!
Plan your food for the week - know what you're having and get all the food in.
Plan your workouts, put it in your schedule, and make it a commitment not an option.
Pick something you love so it's not a chore it's a joy (the community of ladies at the bootcamps is amazing!)
Make time for yourself, you're worth it.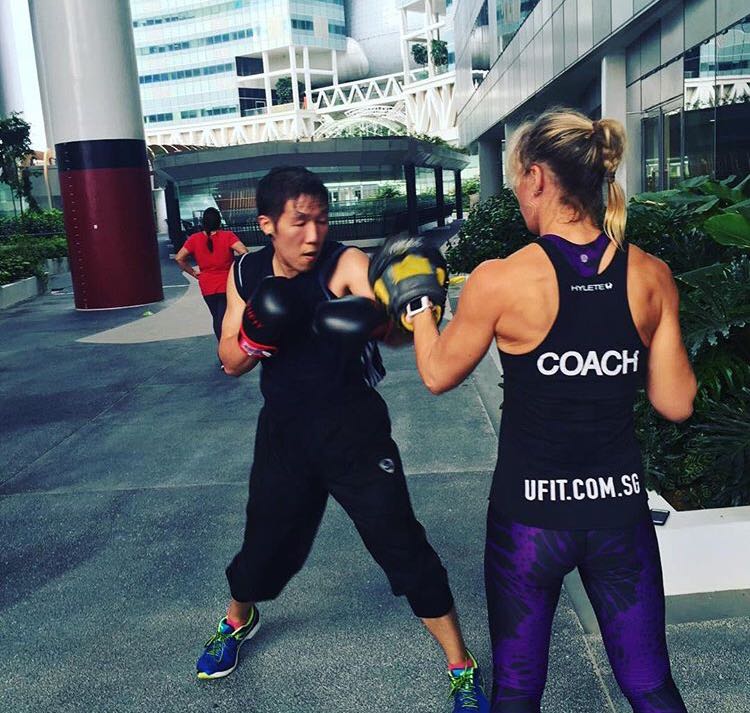 Where has been your best place to go on holiday in Asia so far?
I've been to so many fantastic places in Asia. This is almost impossible to answer but I have a massive soft spot for Seoul and I love Japan.
Let's talk nutrition – what are your three top foods you always include in your family and your diet?
I love cauliflower! There are so many things you can do with it, my top fav is cauliflower rice and cauliflower mash. We love fish in my family. I'm a big fish eater and the kids love it too, any and all, we can't get enough. Eggs, another family favourite, I can get my kids to eat pretty much anything if it's mixed in with eggs or cauliflower.
If someone is looking to change their lifestyle fitness and nutrition wise, what top tips would you give to get them started?
Know you're worth it; take control of your health. Small steps too, a few small changes here and there make long term big changes, walking up the stairs, getting off the bus early, these things all add up. Try a bootcamp and before you know it your going everyday, it becomes part of who you are. Don't beat yourself up if I you slip, it happens we all make unhealthy choices from time to time, it won't define us. Get back up and get it done.
---
About the Author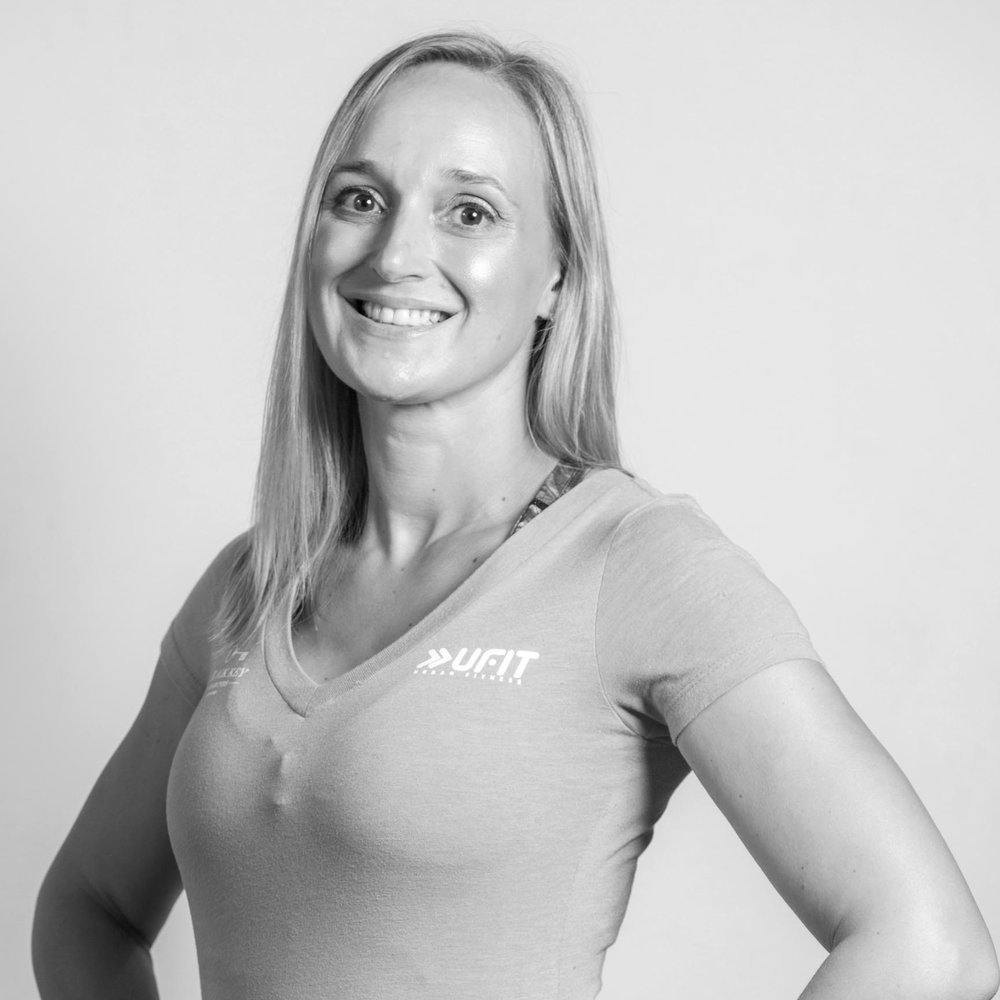 Wendy Riddell is one of our star members of the UFIT Nutrition team who successfully juggles UFIT Bootcamps, Personal Training and heads up the Nutrition side of things. Wendy provides in-depth, personalised nutritional programs to get you back on track and planning for a sustainable lifestyle long-term. Don't let those Christmas and summer body goals drive your ambitions make your health a 24/7 dedication – you deserve it!
At UFIT, we exist to inspire and guide our community of members, to realise levels of fitness and confidence beyond what could be possible by themselves. Fitness isn't our job; it is our way of life.
Check us out on our website or you can take a look at our Facebook page
Join us – the opportunities are endless.