One of our DEDICATED clients Suu has been on an amazing journey with Coach Jia the last few months.
She has been an inspiration to us all showing determination to reach her goals and with personal trainer Jia at UFIT Amoy Street by her side assisting with her meeting her goals.
"You're so lucky!" – is the usual response I get whenever I mention that I have difficulty gaining weight. However, it has always been a real problem for me, one that was also impacting my overall wellness and health.
Just over 8 months ago I weighed a mere 40kg, which meant I was severely underweight. About two years ago, I tried working out (at a different gym) to try and gain some muscle mass. Unfortunately, that resulted in me injuring my back quite badly and I needed physiotherapy for about 3 months. After this setback I stopped going to the gym as I was too scared of hurting my back again and this went on for a while.
Around October 2015, I wanted to give the gym another try and a friend of mine who was a regular at UFIT referred me there. I had a chat with James Forrester to discuss what my goals were (i.e., to gain muscle and strength) and he recommended Jia as my trainer; I think this is another case of UFIT's ability to match clients with the right trainers. I definitely owe Jia a big thank you for my progress so far (and also for making sure that I got there without any injuries); she's been great at pushing me to push my limits whilst providing enough variety in my workout routine to keep me engaged.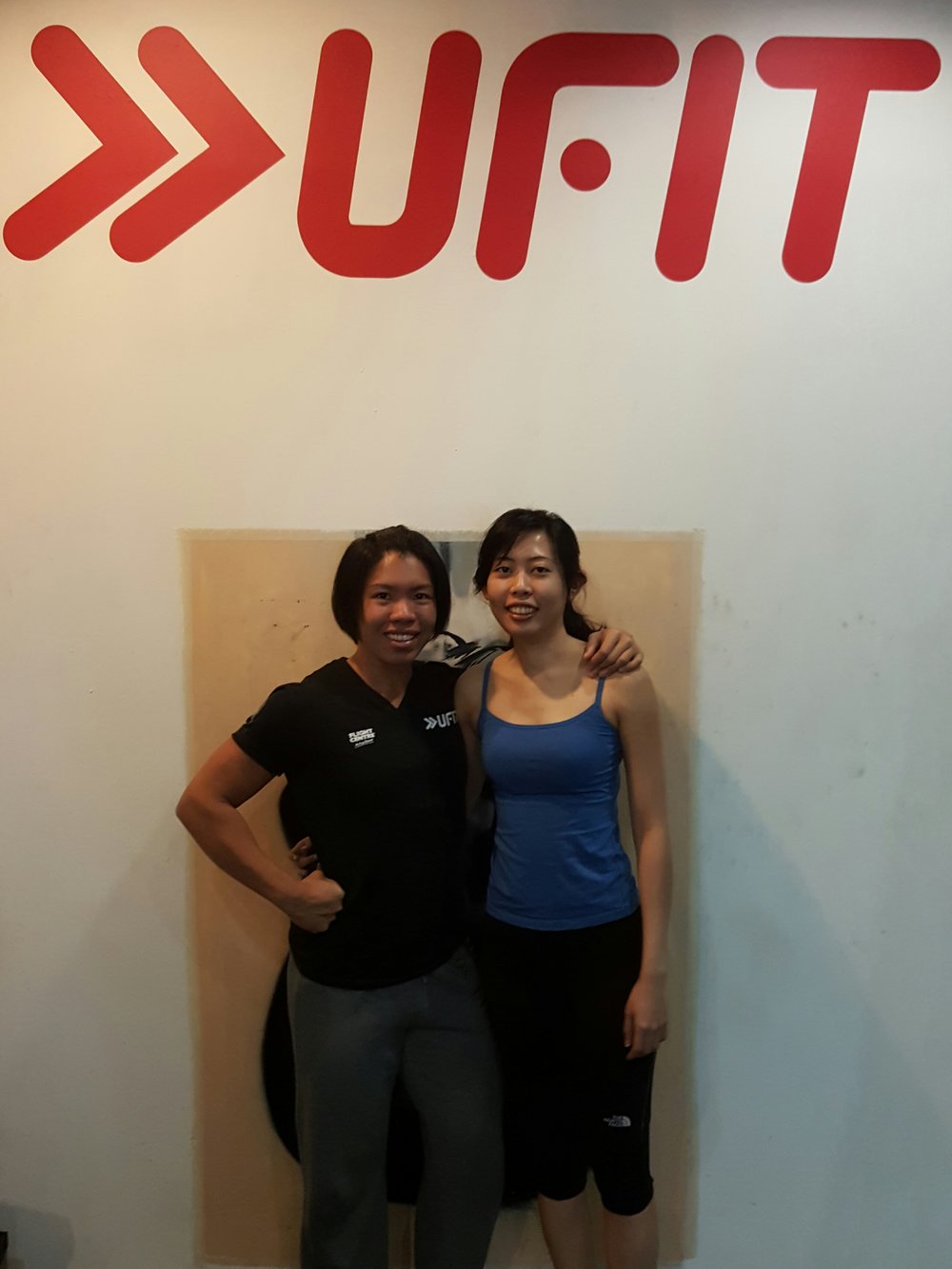 I'm now 47kg and feel a lot fitter and stronger and in the process of strengthening my core, my back issues have also gone away! So a VERY BIG THANK YOU to Jia and the UFIT team!"
---
About Coach Jia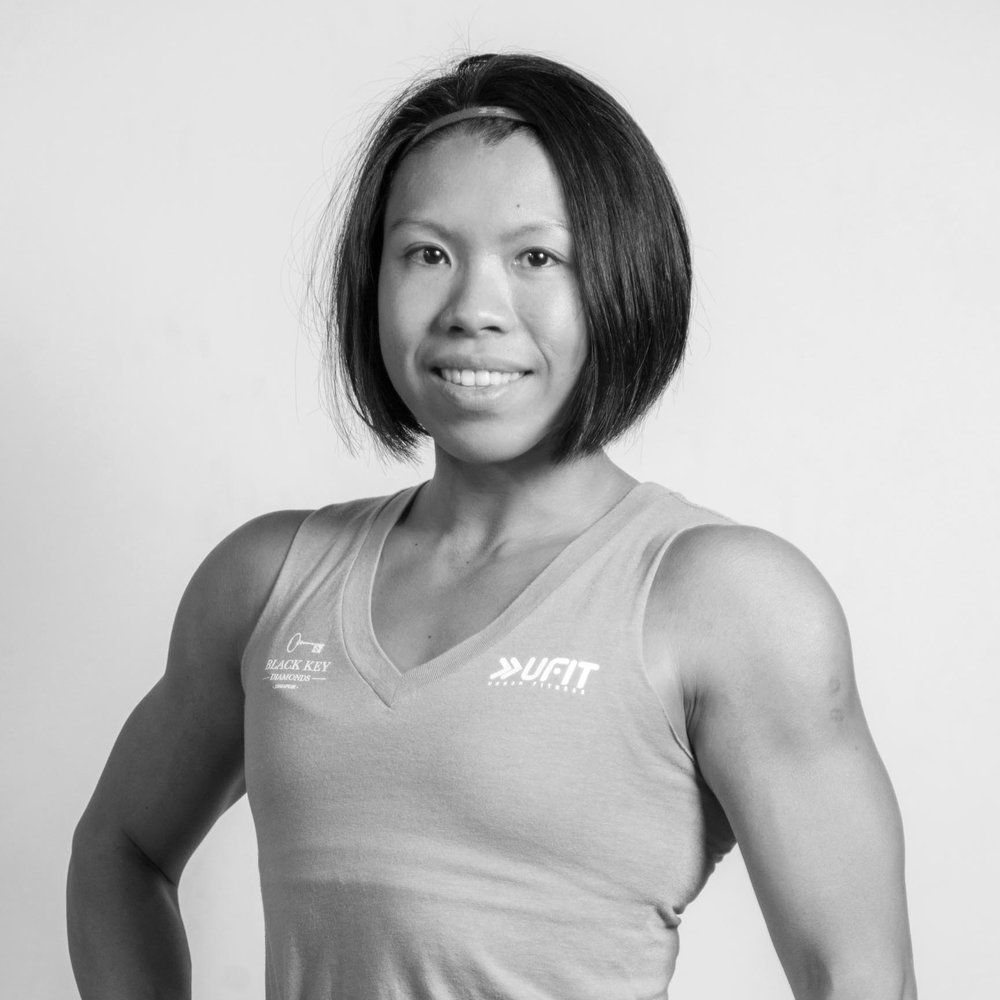 Find out more about Jia and how personal training can help you right here.
Jia's focus is towards strength and hypertrophy (mass building) training for both men and women. Helping her clients with technique correction and mind-muscle connection especially on specific areas that are hard to target.
Jia is also a current local powerlifting and Figure competitor. Known as one of Singapore's strongest female who benches more than her bodyweight and being able to squat and deadlift more than 2x her bodyweight, has won several medals over the years. Jia is also very disciplined when it comes to nutrition and training, waking up at 530am everyday to cook her meals for the day and trains 6 days a week. Being able to look strong from every angle means being able to lift heavy and look good at the same time. Jia goals is to apply this knowledge and discipline to her clients.