How do International Rugby players cope with the demands of training for and playing a top class sport in multiple locations and time zones across the globe? With the Singapore Sevens in town, James Forrester, UFIT Founder and Ex England Sevens player spoke to England Rugby Sevens superstar James Rodwell to find out.
We wanted to find out what it's really like to be a professional athlete, nutrition to life on the road, travelling to Singapore and using local gyms.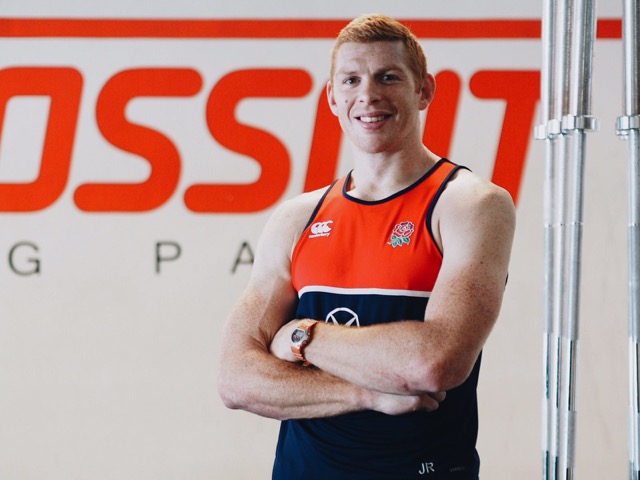 So James what do you have for breakfast/lunch/dinner?
During training days, I usually have a smoothie for breakfast, which has oats, banana, summer fruits, peanut butter and protein powder in. This is an easy and effective way to get calories into my body early in the day.
For lunch and dinner, I have a good balance of carbs and protein, with a decent amount of green veg like broccoli. We are fed at training, which makes it easy to get food on board at the right time and to allow us to get the right nutrients for training. It is important to refuel my body for the following day's training.
How do you deal with travelling challenges you're faced with, like jet lag to fulfilling your dietary requirements?
We have a great team supporting us where our Nutritionists plan the meals in hotels to having doctors getting the team on different time zones which is crucial for us to acclimatize as quickly as possible.
As players and staff we actively carry food and snacks to make sure we never have 'poor options' as we're often stuck in airports. UT's essential especially in climates like Singapore to stay well hydration and avoiding alcohol.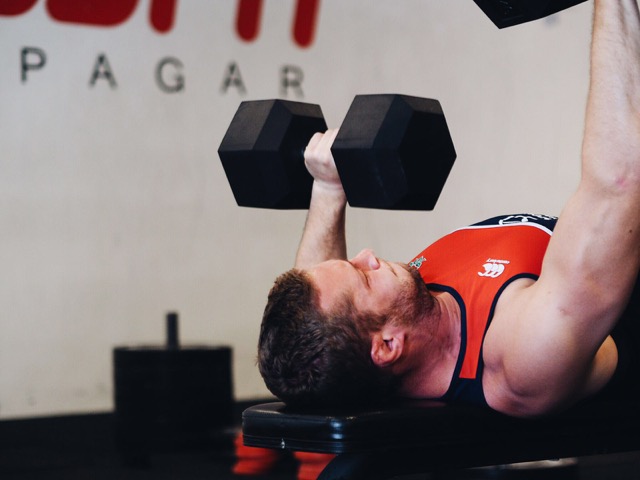 How has nutrition changed over the last 5 years?
Nutrition has become a big part of the game over the last few years. Previous to going full time with England Sevens I didn't really understand what my body needed to perform properly.
We have a nutritionist who works with us now, who measures our skin folds (fats) and checks that we are on the right track. He also gives us immune packs to try and avoid illness so we don't miss any training days.
What's a typical day of training for you?
Our typical training day involves a mixture of sessions. We usually start the day with half an hour of mobility and prehab, to strengthen areas and get our bodies ready for the day.
We then have a 45-minute speed session twice a week, followed by weights and skills. We have a break for lunch before heading out to the field for a rugby session. UFIT has provided some amazing coaches and facilities for a large team to train.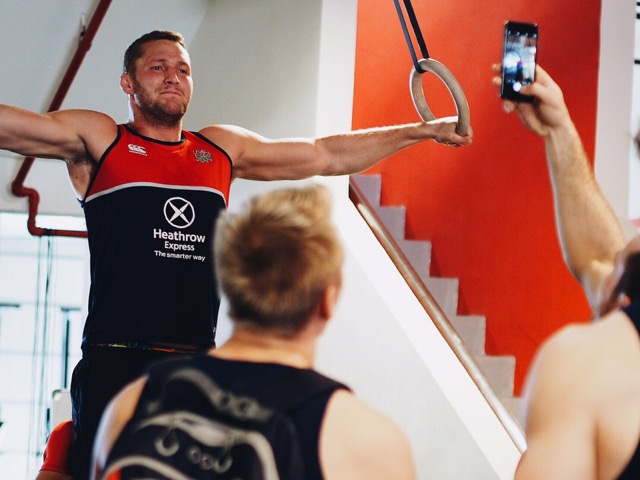 How much have you had to sacrifice (if at all) to pursue your international dream?
First of all it's an honour to represent my country and although it is frustrating to miss out on friends and family celebrations it is also something that I had always dreamed of so the sacrifices are relatively easy.
When I do finish playing I am looking forward to spending more time with my family and catching up with my friends.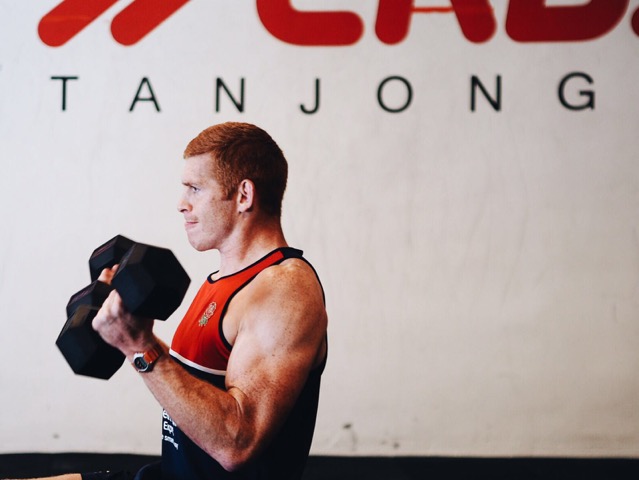 How has the game evolved and changed over the last 5-10 years?
The game has changed massively since I started 8 years ago. Back then I was still playing for Moseley in the championship and we would have training camps every so often to see who would be selected for the tournaments, upon returning I would be straight back into XV's mode for the weekends game.
Since 2010 England Sevens has been full time and I was fortunate to sign with the RFU. The actual game has moved on to new levels every year. It is more physical, a much higher pace and skills of all the teams have improved. This has led to an incredibly competitive World Series in which there are no easy games and any teams can win on their day. It will make for an exciting tournament in this summers Olympics in Rio.
It's been great so far in Singapore and being able to use UFITs CrossFit facilities in Tanjong Pagar. Their gyms suit our training schedules and have some amazing equipment to work with for a large number of people - the England boys are looking forward to experiencing this weekend in Singapore!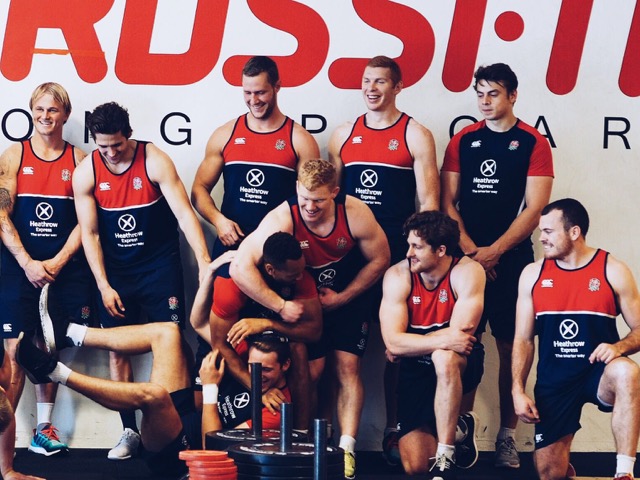 About the Author
James Rodwell is a current England Rugby Sevens player. He is the most capped forward in England Rugby Sevens history and is fourth on the all time capped players list. Follow him on Twitter @james_rodwell or you can follow him on Facebook by liking his page here.
About UFIT
UFIT proudly hosted a number of the top teams during the Singapore Sevens 2016, which includes Fiji, All Blacks, England, Canada, USA and Scotland to train at our gyms.
At UFIT, we exist to inspire and guide our community of members, to realise levels of fitness and confidence beyond what could be possible by themselves. Fitness isn't our job; it is our way of life. Check us out on our website or you can take a look at our Facebook page
Join us – the opportunities are endless.