CHANGE THE WAY THAT YOU EAT YOUR SPINACH. HERE'S A TASTY, NUTRITIOUS AND FUN RECIPE TO ENJOY YOUR SPINACH!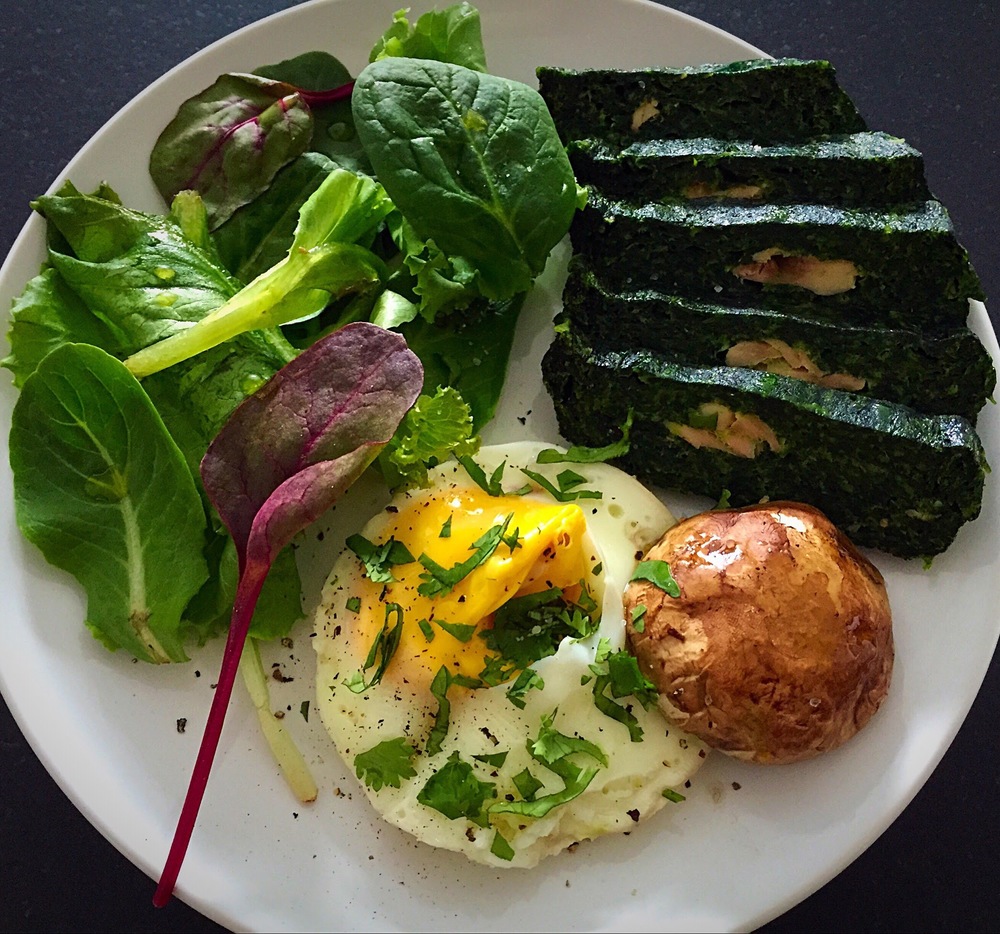 INGREDIENTS PER PIE
500g of Cooked and drained spinach
1 x finely chopped onion
3 x Egg Whites
1 x Egg
1 x scoop of Whey Protein
1 x pinch of garlic salt
1 x pinch of pepper
1 x pinch of nutmeg
METHOD
Preheat oven to 180 degrees
Process the spinach and reserve
Spray a frying pan and cook the onions until transparent
Add salt
Put the spinach in and mix.
Cook for 2-3 minutes to blend the flavour
Add garlic salt, pepper, nutmeg to taste
Pour on a bowl and wait until the preparation cools down.
Add the egg, a scoop of protein powder and whisk.
On a separate bowl mix the egg whites to "snow" point.
Start adding the egg whites by parts, mixing carefully with a spoon trying to keep the
foamy consistence. Take your time
Use a silicone mould or spray some oil on your bread pan and toss half of the preparation. You can add some shredded chicken, mushrooms or whatever you like for a "surprise" filling.
Add the rest of the mix
Bake for 25 minutes approximately (until firm)
For more information for UFITs Nutrition programs get in touch with us here. Join our next Clean & Lean Challenges that we run 4 times a year providing you with the opportunity to change your healthy habits into a lifestyle.
Thanks to @Soff.it for providing these deliciously creative recipes.