CHANGE THE WAY THAT YOU EAT YOUR FISH. FOLLOW THIS RECIPE TO ENJOY A MORE THAN SATISFYING FISH BURGER WITH A ZEST!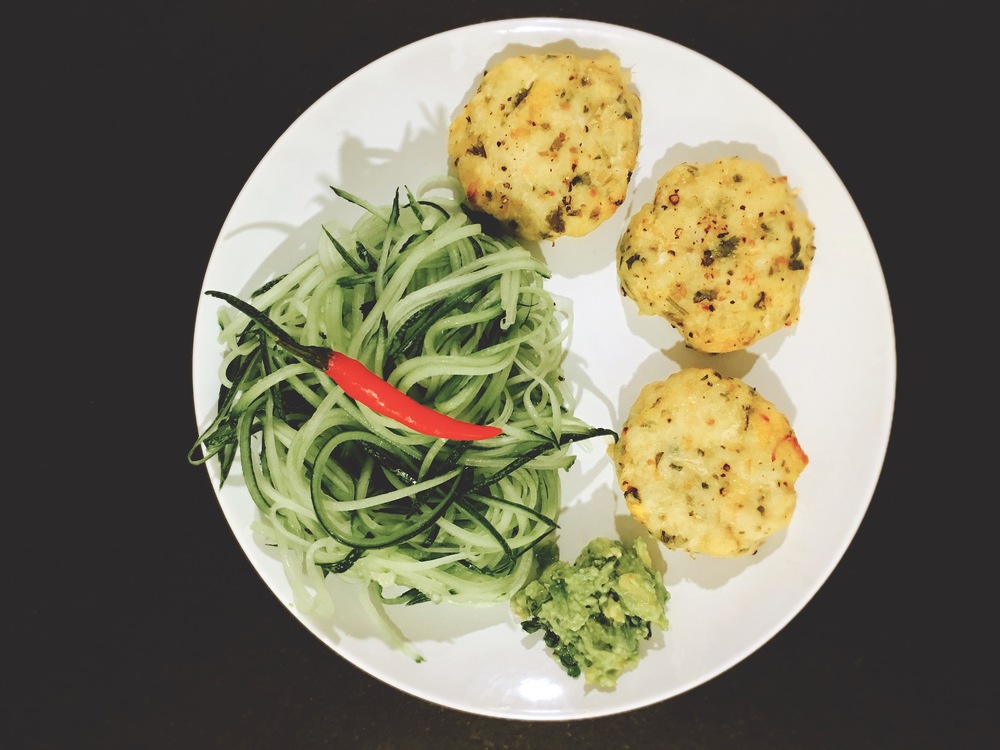 INGREDIENTS
2 x steaks of any fish of your choice
½ red onion finely chopped
A tea spoon of cilantro
A dash of paprika
A pinch of pepper
A pinch of salt
Lemon zest/lemon juice
METHOD
Put all the ingredients (except the onions) in the food processor. Hit the bottom a couple of times if you like to have some fish chunks or keep processing until it becomes a paste for a smoother texture.
Mix in the onions with a spoon.
Add a few drops of lemon juice.
Divide the mix into 3 and make the burgers. If the mix is too liquid, add a spoon of protein powder or psyllium husk.
Bake at 180 degrees for 10 minutes each side or until it turns a golden brown colour. You can also cook them in a greased frying pan at medium heat.
Enjoy them with fresh cucumber noodles (you can easily make them with a Julianne peeler).
For more information for UFITs Nutrition programs get in touch with us here. Join our next Clean & Lean Challenges that we run 4 times a year providing you with the opportunity to change your healthy habits into a lifestyle.
Thanks to @Soff.it for providing these deliciously creative recipes.