EGG WHITE CREPES ARE EASY TO MAKE AND A HEALTHIER ALTERNATIVE TO CREPES
GONE ARE THE DAYS WHEN YOU WAKE UP IN THE MORNING CRAVING SOME CREPES BUT DARE NOT AS IT WOULD RUIN YOUR DIET. NOW YOU CAN TRY EGG WHITE CREPES, THEY TASTE THE SAME YET FAR HEALTHIER!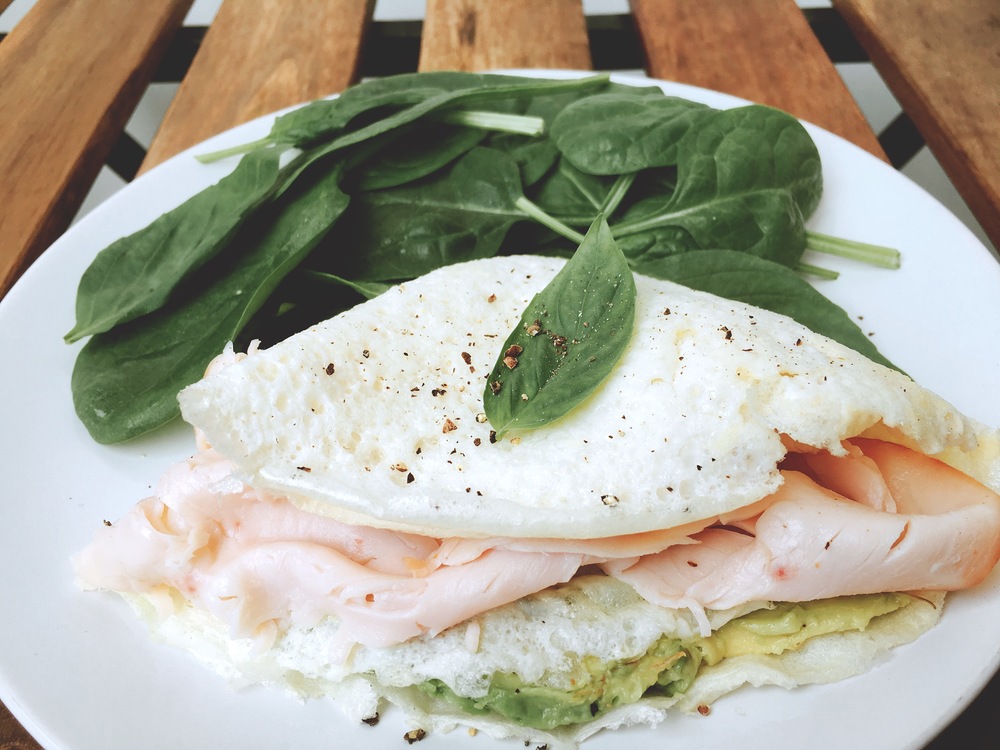 INGREDIENTS PER CREPE
2 x egg whites (or 1 x whole egg and 1 x egg white)
15gram of protein powder
METHOD
1. Blend the egg whites with the protein
2. Spray oil on a frying pan, heated to medium
3. Pour the mix, equally distributed on the entire pan surface
4. Cook for 2 min approximately, loosen with a spatula, turn and cook it on the other side.
5. Filling, be creative. Use your favourite or whatever is in your fridge. For this one, we used smashed avocado in half of the crepe, folded it, added smoked turkey breast and folded again.
For more information for UFITs Nutrition programs get in touch with us here. Join our next Clean & Lean Challenges that we run 4 times a year providing you with the opportunity to change your healthy habits into a lifestyle.
Thanks to @Soff.it for providing these deliciously creative recipes