We exist to inspire, educate and above all have lots of fun working up a sweat in some of Singapore's most beautiful locations.
UFIT Bootcamps Singapore exists because of our awesome community of Bootcampers & Coaches who are always putting 110% into our sessions, with each and every single member making us so special.
The connections, friendships and bonds last a lifetime which make your Singapore experience second to none. To share celebrate their awesomeness we have selected four of our top Bootcampers of the month, here's what they have to say about their experience and journey so far...

---
MEET PUJA PAWA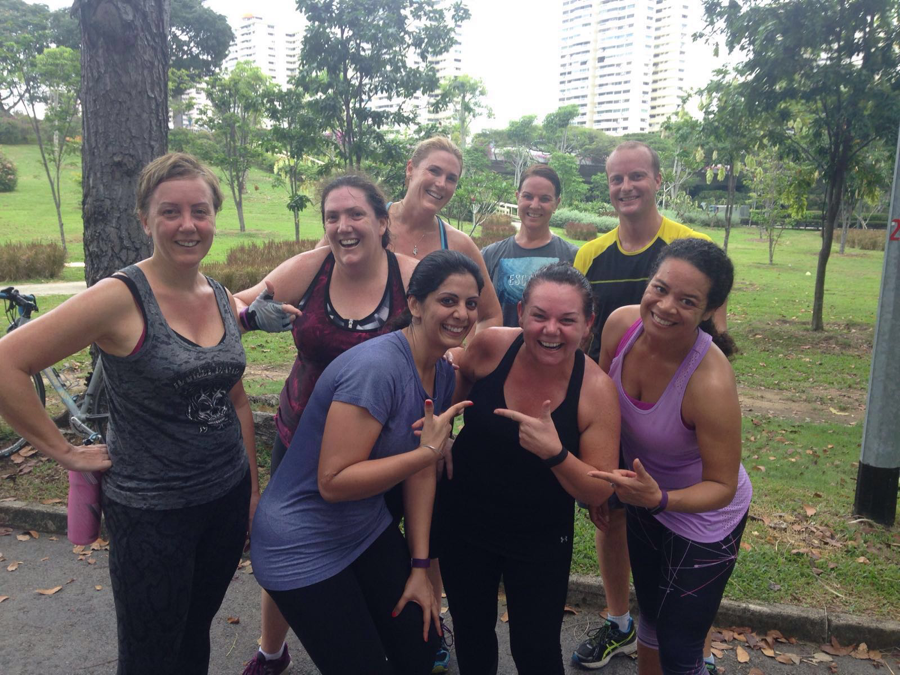 Since the very first moment Puja joined UFIT Bootcamps she has been an absolute trooper. Getting up for the early 6am classes isn't always easy, but she's always given 100% - keep it up Puja!
"I had been looking for bootcamp classes for a while but couldn't find anything that fitted my work schedule. That was until I found UFIT Bootcamp East Coast sessions in the morning that fit in. I know 6am sounds early but it really is perfect.
My goals were to lose weight... isn't that everyone's goal? My experience with UFIT Bootcamps is the community and your achievements within - getting up early was really difficult initially, but now I absolutely love it. My first few sessions were a little intimidating, but everyone is really friendly and motivating and that soon went away."
For Puja's prize she received an amazing voucher to spend at Soulhouse www.soulhouse.com.sg
---
MEET SOFI BON FOSTER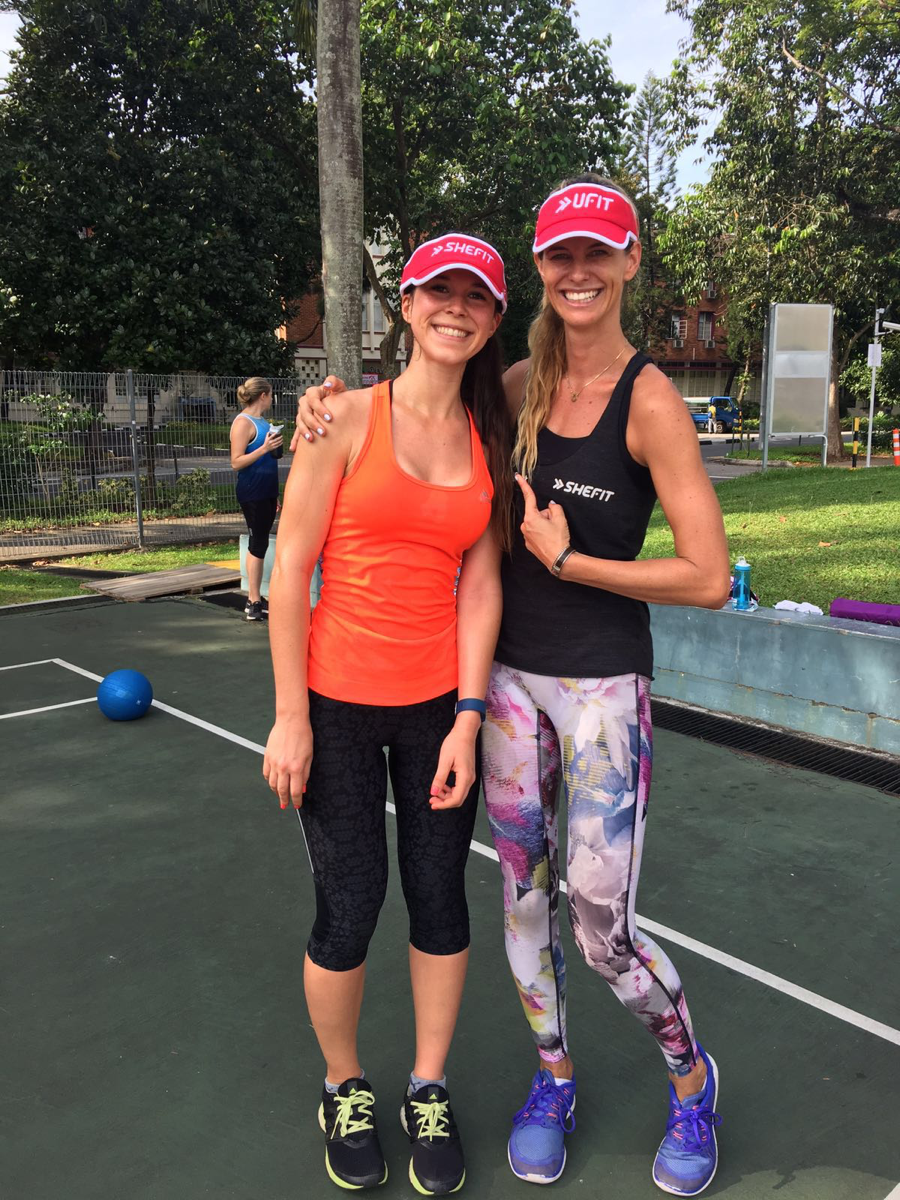 Where do we start! Sofi is truly an inspiration, she's dedicated to achieving her goals and is always smiling no matter how hard the workout! Keep up the awesome work!
"One year ago my goal was to try one hour of outdoors activity as I was still struggling with Singapore heat. A super-fit-friend insisted on joining SHEFIT, so I gave in and joined. We cycled to the session, realised I couldn't do 5 burpees in a row and got completely exhausted by the end.
However, I kept coming back. There's something so special about the sessions, they're dynamic, there's an amazing community vibe, the coaches are so motivating that the love-hate relationship scale tips to love. So I continued with the sessions, became stronger - now I can do like 10 burpees. I've met some awesome people and have learnt a lot! Clean&Lean changed my perspective on nutrition, Bootcamps and MetCons taught me how to enhance my fitness level and RUNFIT got me faster.
Overall, it has been an empowering experience and now an integral part of my everyday life. I feel really grateful for having found this community and I really thank now the friend who brought me."
For Sofia's prize she received an amazing voucher to spend at Sabine's Basket www.sabinesbaskets.com
---
MEET NINO & HONEY DESAPIO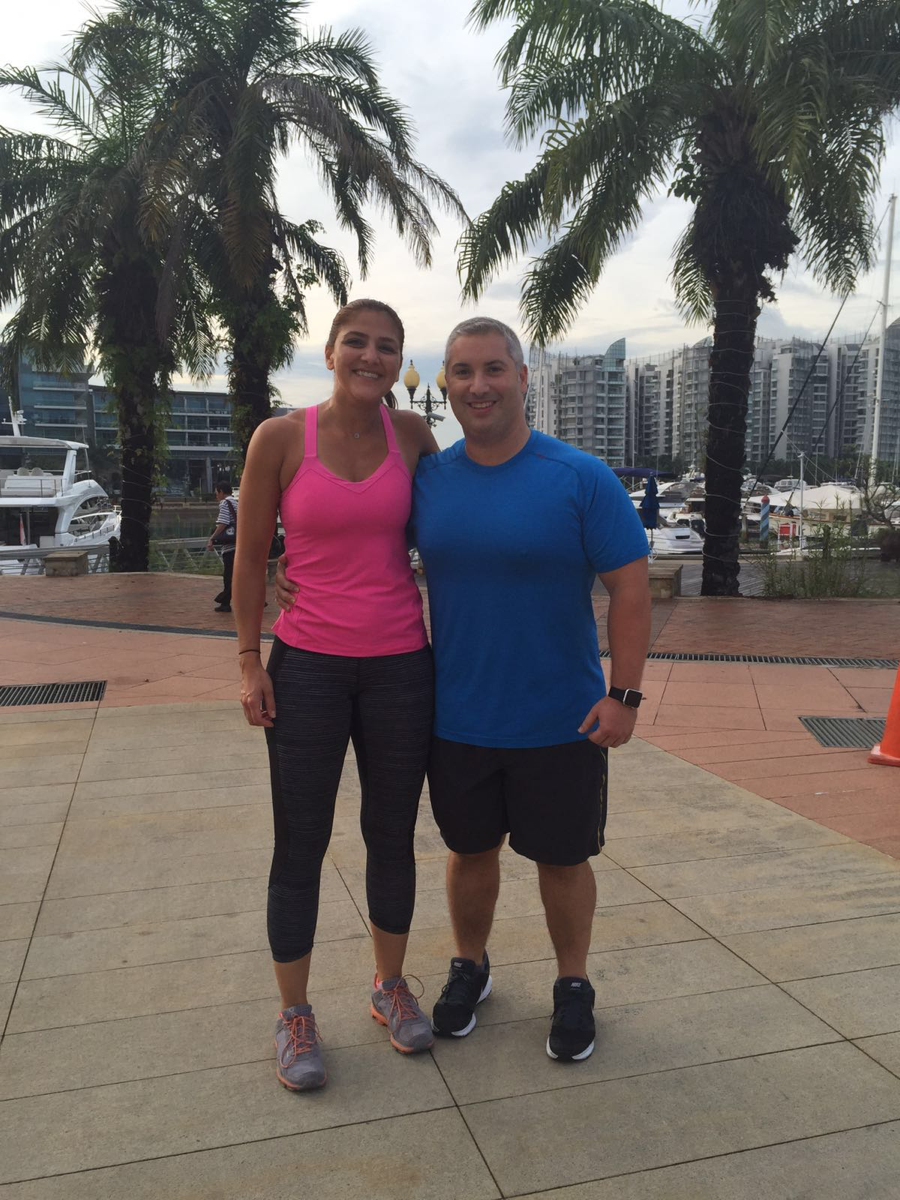 Congratulations to our amazing duo Nino & Honey who have shown dedication with UFIT, thank you for sharing your journey with us! Keep up the good work and we love being part of your journey!
"We are very happy to be a part of UFIT. It has been such a great experience.
My friend Rob from work told me I should check out the UFIT Bootcamp on Tanjong Beach. After one session I was hooked. I then dragged my wife out of bed on a Sunday to join the fun. From then on it has become an addiction! One session turned into 5 times a week participating in everything offered on Sentosa from Bex and Lawrence. When that was not enough to satisfy our addiction we started Personal Training with Aaron, Lawrence and Bex. My best days are when I get a bootcamp done in the morning and a Personal Training session in the evening.
Our goal was pretty simple - get fit and improve overall heath. The results have been amazing. With 24 hour support from Lawrence and Aaron I lost 8 kilos in 18 days. Honey completed the Clean and Lean Challenge in May which totally changed our cooking habits. Honey also suffered from back issues which Bex has been able to solve with strength training during Personal Training.
We are very thankful for the dedication of the UFIT team and the great community you have built."
For Nino & Honey's prize they received an amazing voucher to spend at Soi 60 www.soi60.com.sg
---
MEET SHERI GREEN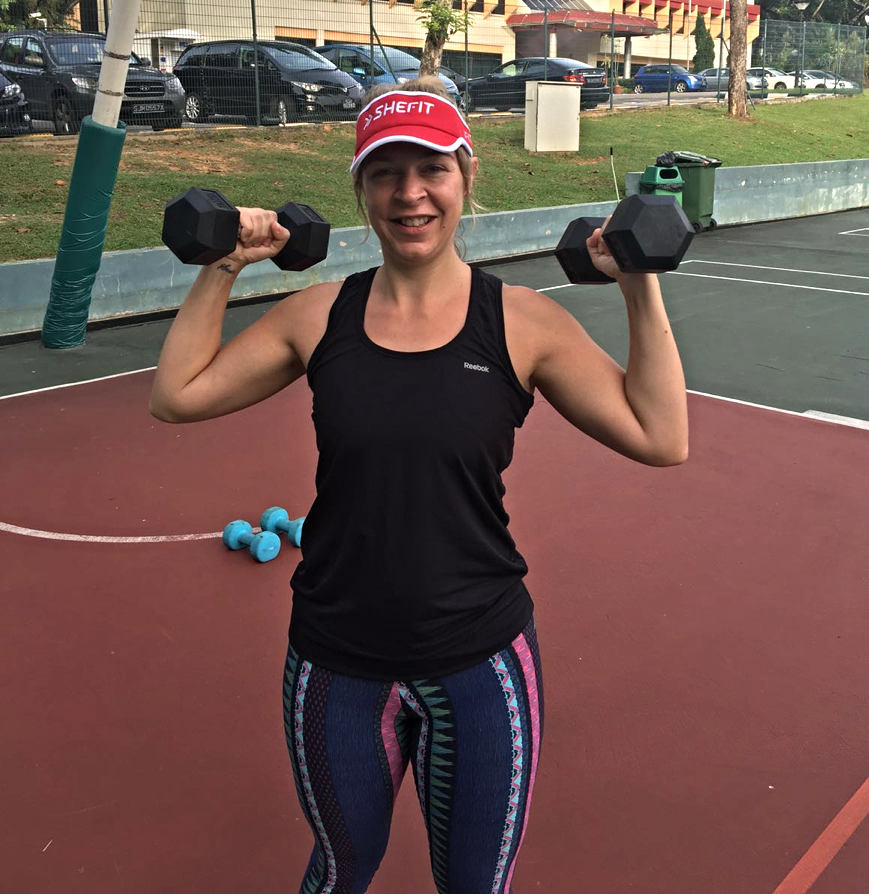 Congratulations to the AMAZING Sheri Green - you deserve it!
"I started Bootcamps nearly a year ago, not long after I moved to Singapore. I spoke to Wendy about it and it sounded exactly what I was looking for. A way to get fit, meet new friendly people and loose the baby weight I was still carrying. I liked the idea of working out outside too. Something I could never do in Jakarta.
Not many people get to work out in such a beautiful setting with amazing, experienced and very dedicated trainers.
I am very lucky to have the support of the Bootcamp trainers and along with the clean and lean team I have lost the weight plus more and above all feel fitter and healthier. As an extra bonus have met some amazing people some of which have become life long friends. The UFIT community is one of a kind!"
For Sheri's prize she received an amazing voucher to spend at Base Athletica www.baseathletica.com
Join our infectious, fun-loving community with UFIT Bootcamps right here in Singapore and book your first session with our Free Trials.