Change the way you make your sandwiches. Here's a quick, cheap, tasty and nutritious recipe to enjoy your Tuna sandwiches with a twist!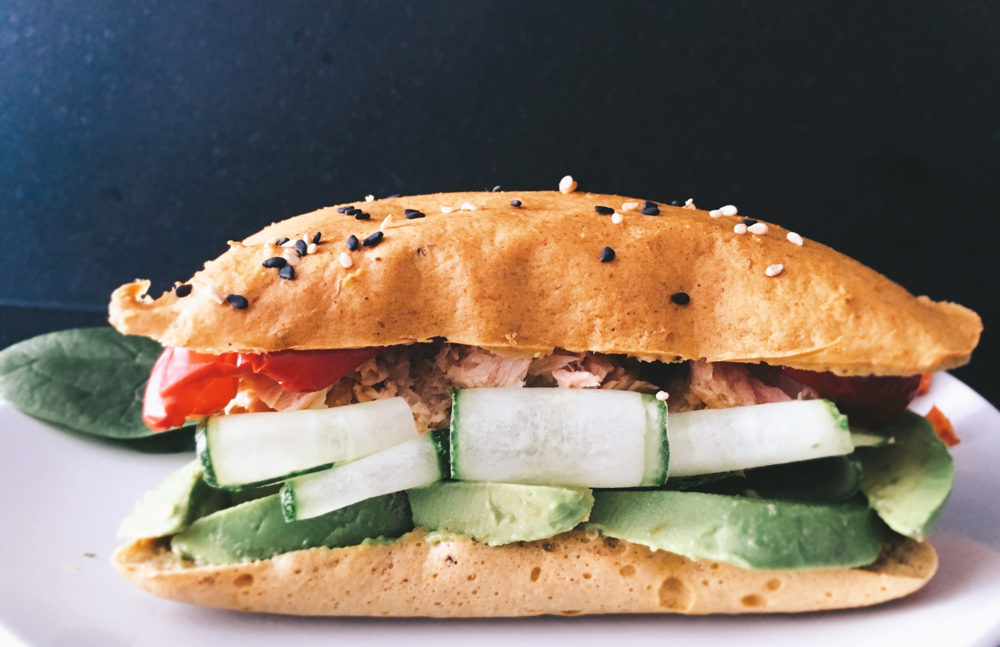 Ingredients
1 x Egg
1 x tbsp of Psysillum Husks
1 x tin of Tuna
½ Avocado - crushed
Cucumber
Roasted bell pepper

Method
Preheat oven to 180 degrees and prepare a small loaf pan (line with a small .
Blend the egg, Psysillum Husk and ½ of the tuna can.
Put the paste in the non sticky pan, distributing equally with a spoon (it's a thick texture). Optional: sesame seeds sprinkle.
Bake until firm; takes 10-12 minutes approximately.
Let it cool down. Remove from the pan and cut in half.
For the filling we've filled our nutritious Tuna Loaf with crushed avocado, the remaining half of the tuna tin, then adding some cucumber and roasted bell pepper.
For more information for UFITs Nutrition programs get in touch with us here. We have our next Clean & Lean Challenges starting at the start of September so save the date because we're coming back bigger and better than before.
Recipe provided by the talented @Soff.it