Are you a coffee and chocolate fan looking to fight your chocolate craving and indulge in something sweet?
Join us in the UFIT kitchen to make these Mocha Crepes that are so easy to make and the recipe will satisfy those cravings in record time.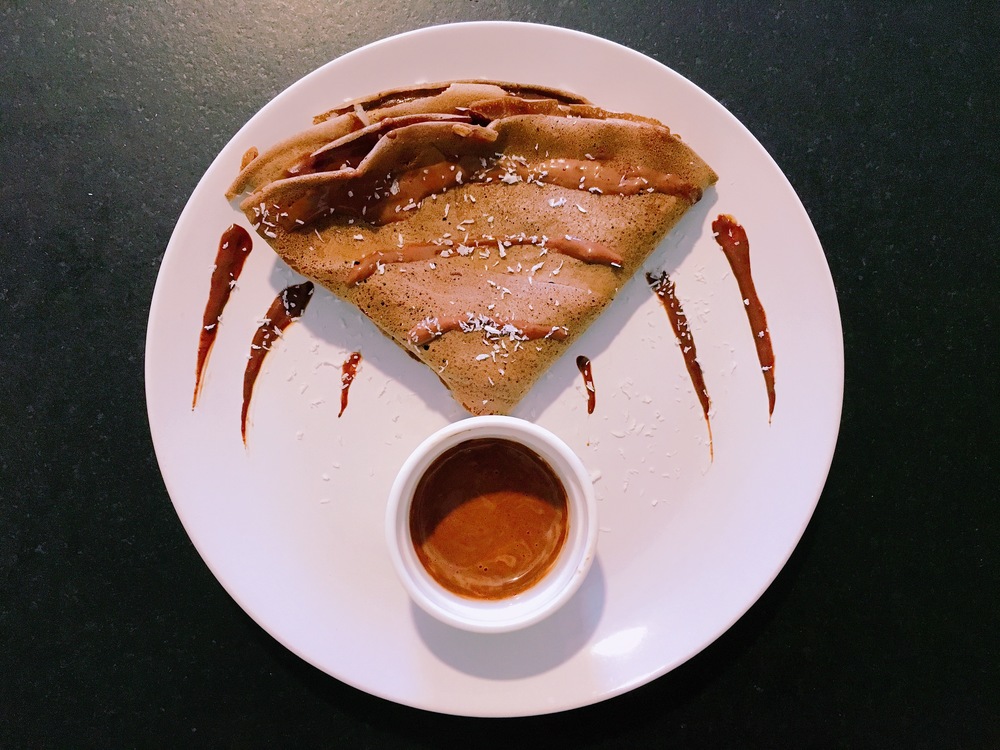 Ingredients
3 x egg whites
½ x scoop of chocolate whey protein
1 x tsp of chia seeds
1 x tsp of instant coffee
1 x tsp of 100% cacao powder
Method
1. Blend all the ingredients. Heat a pan and spread some drops of coconut oil with a napkin.
2. Pour 1/2 of the mix and distribute evenly.
3. Cook for 2 min or until you see the ends start to fold to the inside; then, with a help of a spatula turn, and cook on the other side.
4. Repeat with the remaining mix.
5. Mix 1 x tsp of almond butter, 1x tsp of cacao powder and 1 x tsp of water. Spread the mix into the pancake and then fold in halves.
For more information for UFITs Nutrition programs get in touch with us here. We have our next Clean & Lean Challenges starting at the start of September so save the date because we're coming back bigger and better than before.
Provided by the amazing @Soff.it