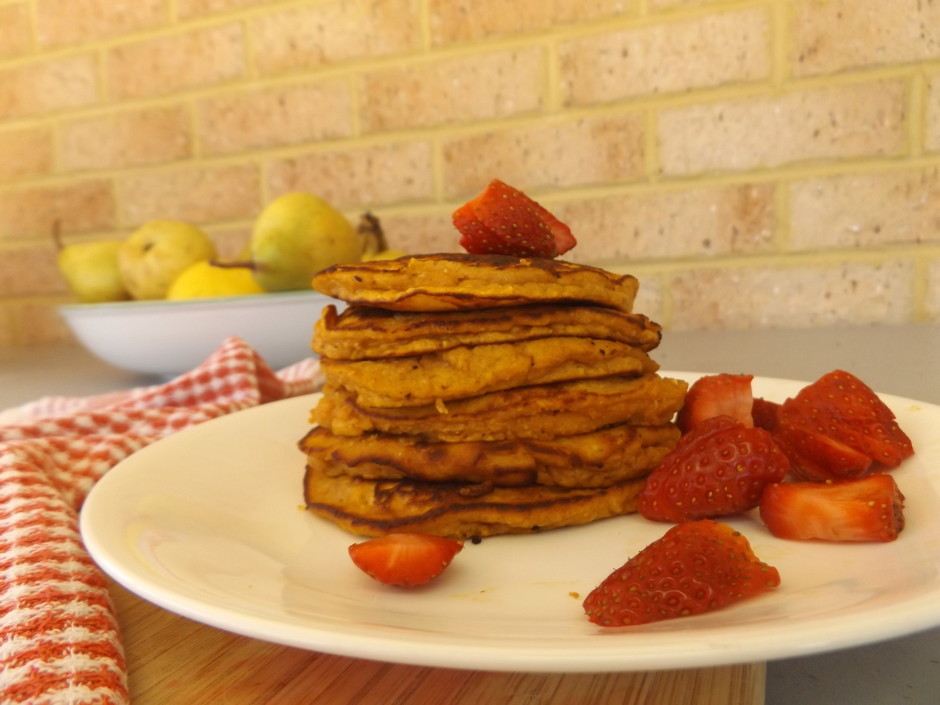 Coach Chantelle shares with us one of her favourite recipes!
Ingredients
1 cup sweet potato (any variety), skin removed, cooked, cooled, and pureed
1/4 cup coconut flour
4 eggs
4 tbsp coconut milk
1 tsp baking soda
1 tsp cinnamon
1/4 t. vanilla extract
4 tsp coconut oil
Instructions
1) In a food processor or high speed blender, blend the sweet potato until smooth, then add the rest of the ingredients and blend until smooth.
2) Heat a fry pan on low-medium with 1 tsp coconut oil.
3) Pour 1/4 of the mixture into the pan, and gently spread around into a circle shape.
4) Sear the pancake for 5 seconds, then turn the heat down to low (for my stovetop, this was the very lowest setting). Cook for a further 1 1/2 – 2 minutes before flipping gently.
5) Keep the heat on low and cook for an additional 1 – 1 1/2 minutes.
6) Repeat steps 3-5 with the remaining mixture.