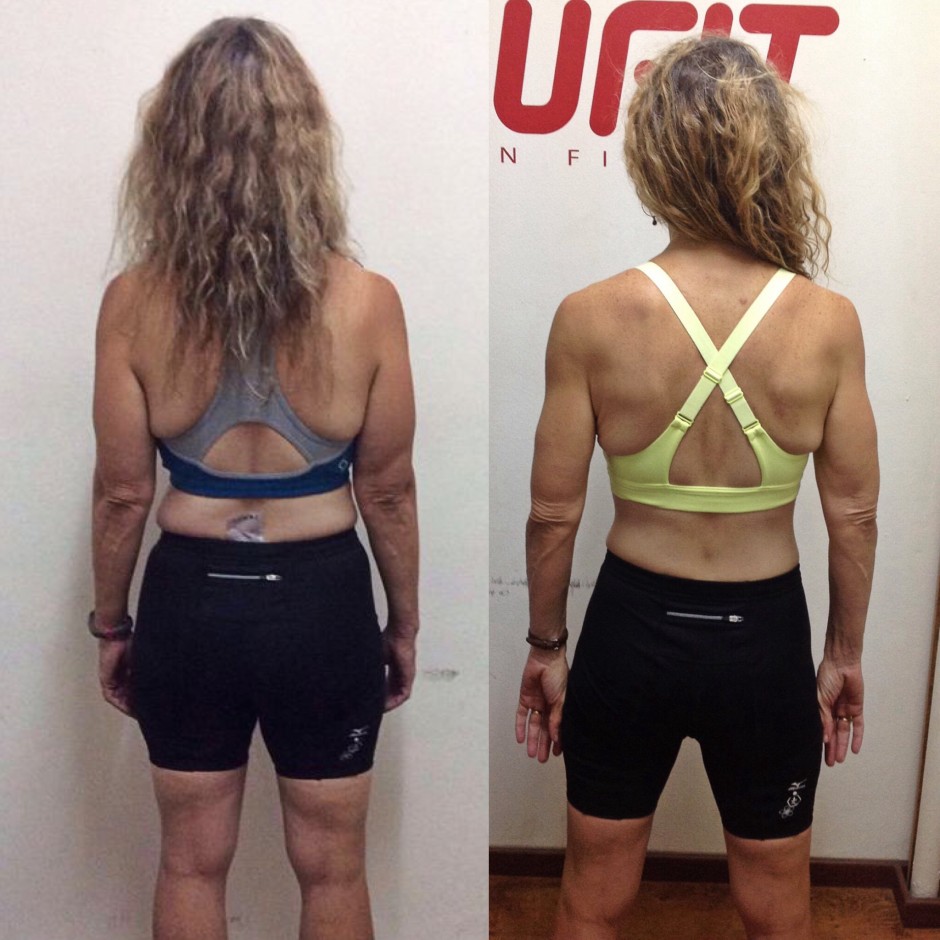 Coach Citira Hayes shares with us why Vivian is one of our outstanding achievers of 2015.
"I remember when I first started taking OZFIT classes at Fort Canning and Vivian used to workout in these shirts that had big "M&M's", "Coke Cola" and "Hershey's" logos on them.
I thought maybe it's her sense of humour and she's being ironic. I asked her once about them.
"You killin me with them M&M's and Hershey's T's V! You advertising the exact opposite of what we should be eating, and I keep looking at you like and thinking "Mmm – I want chocolate."
I also noticed that she stopped wearing them after taking part in one of the UFIT Clean & Lean challenges, and once she's kicked her sugar addiction – which I thought was pretty symbolic."
Vivian shares with us her OZFIT- UFIT Bootcamp journey:
"OZFIT UFIT Bootcamps- thank you for the awesome locations, Clean & Lean challenges, your fantastic team and super clientele!!So many thoughts come to mind when describing my experience with OZFIT UFIT Bootcamps. To me it is the hills and stairs, Sunday Beach Bootcamps, 100 days of Clean & Lean, playing track star at CCAB. Kate and her athalon ideas – or maybe it was fear of being a sluggish fifty something…
It is getting up in the early early morning, dragging my self to Fort Canning. The excitement and camaraderie of my new found friends all wondering how many times we will do the stairs.
I can't think of a better way to charge up and attack the day.
It is this OZFIT UFIT experience that is the equation for me; positive knowledgable people, challenging workouts and my workout friends."