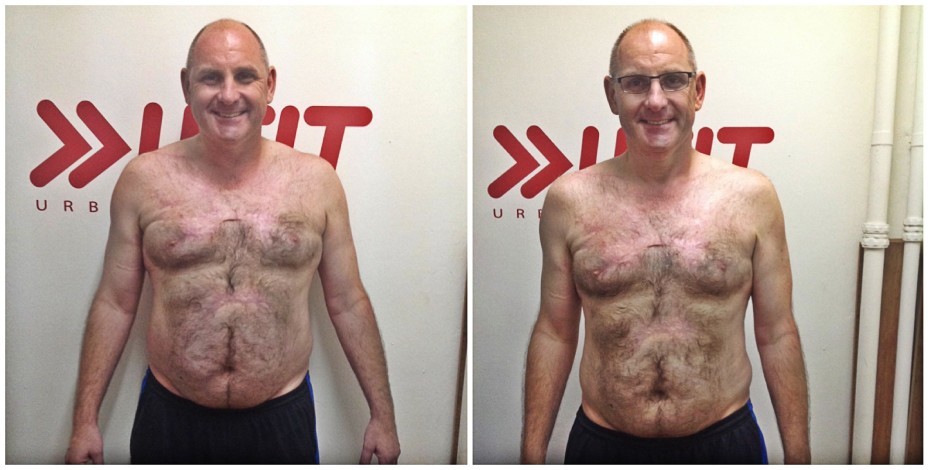 Trevor Williams lost an incredible 17.9kg during our mid year UFIT Clean & Lean Challenge. He then went on to win the UFIT Clean & Lean challenge 7, with a body fat loss of 4.63% and weight Loss of 9.5kg
Trevor says the key to his success was:
The UFIT Clean & Lean overall program
Anne's Saturday nutrition seminars
My wife's support. Tim Baldwin's (fellow UFIT Clean and Leaner) support.
The Facebook Clean & Lean support group
Around 98% compliance to diet.
An overall reduction in quantity of (allowed) food intake.
Walking for hours (and hours).
More focus.