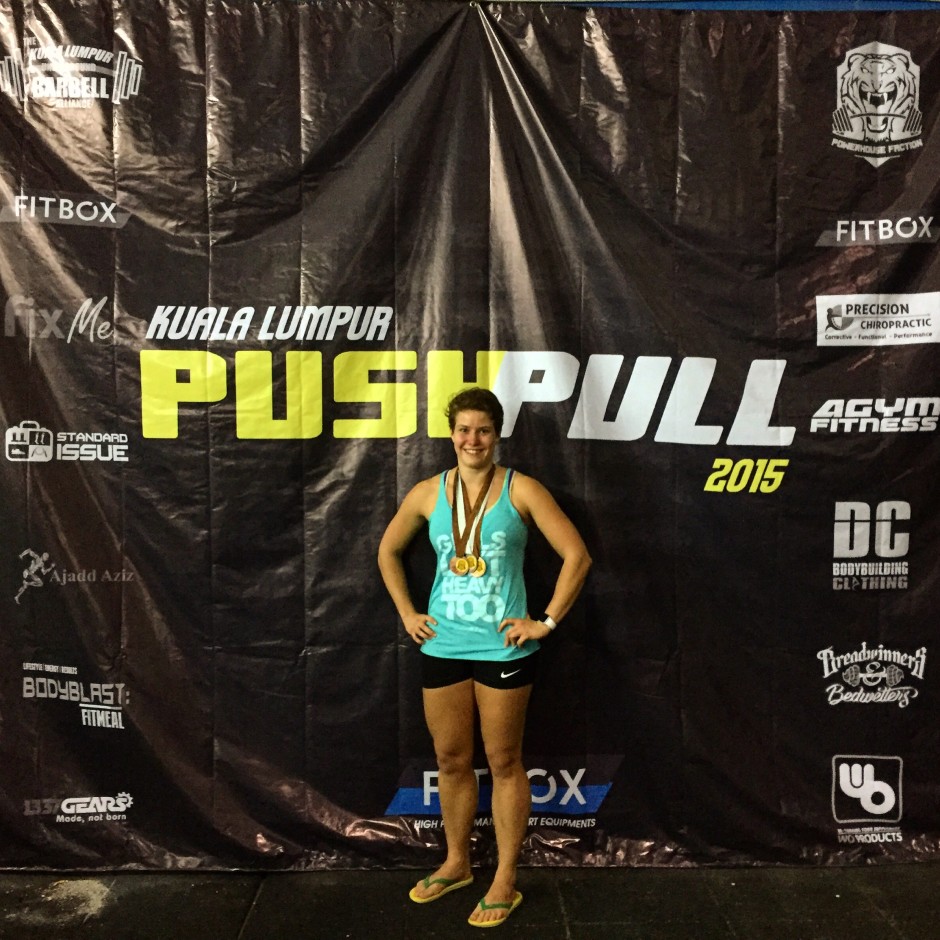 Coach Tom Clarke shares with us why Robynne is one of our outstanding achievers of 2015.
"I started training Robynne when we opened our UFIT One North studio. She had recently moved to Singapore to live with her parents and study a Masters degree. She had a pretty good background in sport and fitness and had decided she wanted to try powerlifting.
Despite haveing a long term knee injury we put a plan together to train for a powerlifting meet this December. In the 3 months leading up to the meet she did everything I asked of her, trained hard in every session and never missed a session, furthermore, her knee continued to get better.
On 12th December she traveled to Kula Lumpar and competed in her first ever Push and Pull competition in which she placed 3rd overall with a Deadlift of 150kg (20kg PB) and 72.5kg Bench. She has now set her sights on competing in Singapore next year and is easily the strongest girl in UFIT!"
Robynne shares with us her UFIT journey:
"I joined UFIT after moving to Singapore to study. From my initial enquiry to everything since, they have been nothing but professional. Having decided I wanted to get into powerlifting, I believed getting a coach was the way to go. It was definitely the right decision!
Tom Clarke has been incredible. His knowledge and expertise have been invaluable over the past 3 months, preparing me for my first competition. Every session is great fun (except for de-load week!) and he always pushes me to my max. At the start of the training cycle we set the goal of deadlifting 150kg at the competition. This meant adding 20kg to my PB in 3 months but we achieved it! I love training at UFIT as there is always such a friendly atmosphere. My goals for 2016 are to get a bit leaner and to keep the PBs climbing!"