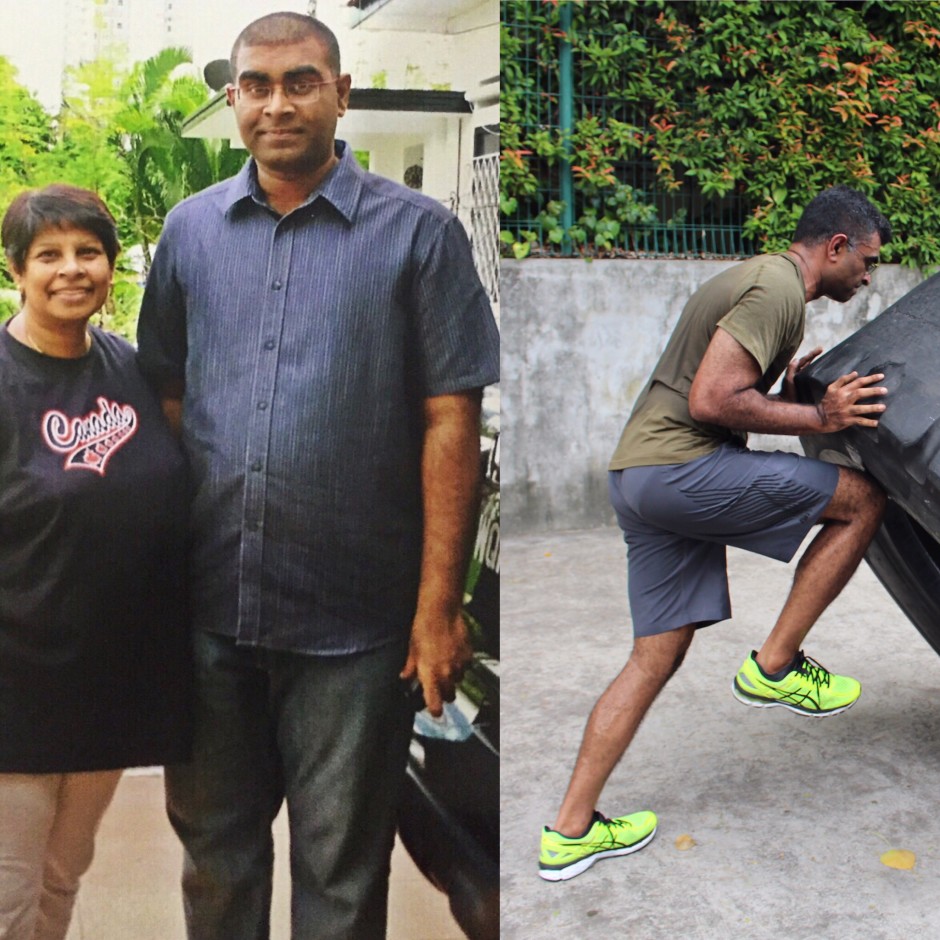 Coach James Forrester shares with us why Indran is one of our outstanding achievers of 2015.
Everyone at UFIT is incredibly proud of what Indran has achieved in 2015, he has become a very popular face around the gym and as you can see from his photos he has achieved a genuine long term transformation.
As he says in his below testimonial he had been with UFIT a little while without properly committing and without making the necessary changes to achieve his goals. However at the start of 2015 Indran turned up with a totally different mind set. Indran commuted to several sessions a week with us and probably most importantly for him addressed his diet.
I would love to tell everyone that it was 'easy', but it was not. Indran has totally changed his shape and also his fitness levels. This was only possibly because of a lot of sacrifice and hard work. These long term changes are achieved largely through a lot of determination.
Very well done Indran, now keep it up in 2016!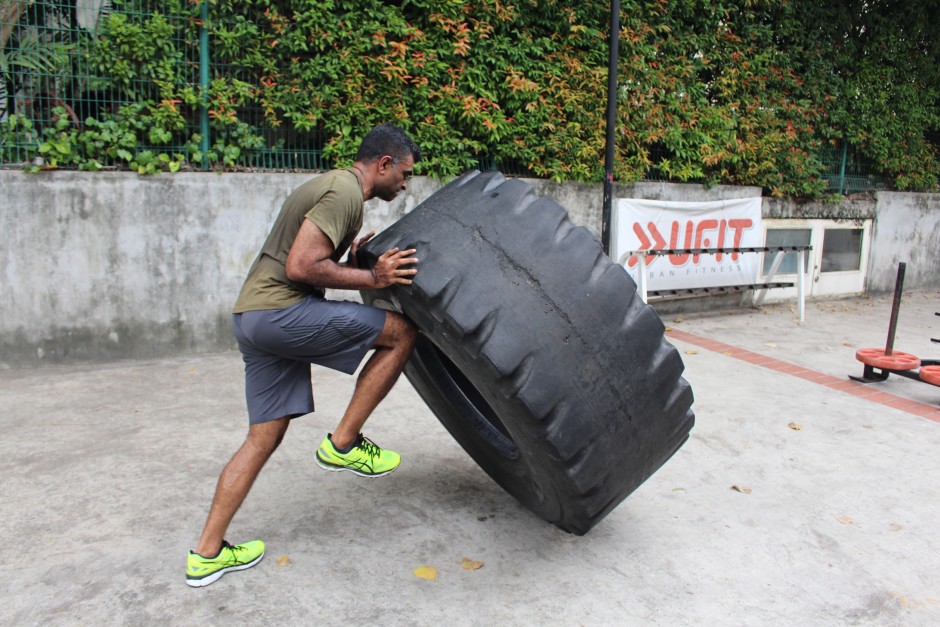 Indran shares with us his UFIT journey:
"A friend and I joined UFIT in August 2013. Every Saturday morning, we would spend an hour with coach James Forrester. For the majority of our time there, as much as he tried, we were infantile, lazy, unmotivated, and probably slightly annoying to wake up to at 7am every Saturday morning. We did this however, consistently, each weekend for the better part of 2 years. "Training" was usually followed by a massive breakfast and a similarly copious number of cigarettes.
Early 2015, call it late February, what started as a joke turned into comic-bet – and we decided to take things a little more seriously. I weighed 109.8 kilos, I was a fat. We signed up for a fairly large block of sessions thinking that would take us through the year and added some weekday sessions with coaches James, Tsvety and John Black. It was important given work commitments that sessions didn't interrupt our regular days' schedule, so early mornings were the only way to go. (I was not a morning person). At James' instruction, I also signed up for nutrition guidance with Wendy Riddell.
Better, sustainable, eating habits thanks to Wendy kick started the weight loss. (I'm not disciplined with food so how Wendy got me to change things up in a sustainable way was witchcraft as far as I am concerned). With minor progress, came motivation, we worked (a little) harder and as we got stronger and progressively thinner we added more sessions with Tsvety and John Black. We finished our first block of sessions in June, and signed up for another block. We also added sessions with coach Lachlan Lewis Hay and focused on Muay Thai (a lot harder than we expected). We were enjoying ourselves a lot, which was key to consistently getting us up at 5am or 6am to get our assess kicked.
I weigh 81 kilos today, I am a heck of a lot fitter, I feel a lot stronger, and my lifestyle has completely changed (turns out I am a morning person after all). 4 things made this work. Having a good friend (fitter, more disciplined and more driven than I will ever be) to train with, and most importantly, have a laugh with at a stupid hour in the morning. Having coaches, James, Tsvety, John Black, Lachlan and Rory (and a few others who have helped out as well), who put up with us, keep us safe, injury free, and keep us interested, all the while staying coordinated, setting goals pushing things forward. I can't stress enough how good these guys are, I have a very short attention span, ask anyone. That these guys have kept us coming back for the better part of a year, for something this painful is just amazing. Sustainable eating habits, crash diets don't work for me, ask me how I know. And finally, having people around you who accept your obsessive-compulsive nature and don't mind 3 alarms going off at 5am (or mind but don't tell you, whatever).
It's been a crazy 9 months and we just bought our third block of sessions. On balance, we figure we might save on future medical bills, making the expense, marginal in the longer term."