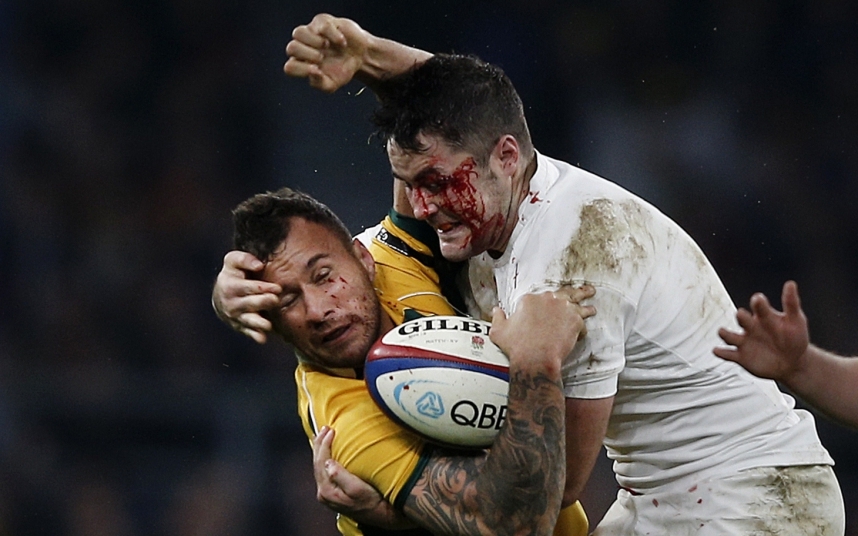 From a very young age we learn that the team with the best players almost always wins , it is ingrained into us from around five when we first partake in those awful 'picks' in the playground when invariably some chubby , pale kid by the name of Colin is excruciatingly picked last week after week. We all want to pick him , to save on that awkard moment , and we know if would make him feel better and therefore be the right thing to do but sadly we also know it will hurt our chances of winning said Football/ rugby / cricket match so … We don't. EVER.
This is because we know that by having the most talented players in your team you increase your odds of winning , simple. Yes we know that sport can throw up some miracle results , the best example every year globally is in the FA Cup when every year the UK press feature the repetitive story of the team filled with painters / decorators / milk men/ accountants who's total worth as a team is around 25 quid and compare them to a star studded premiership team who's 3rd choice goalie burns £50 pound notes at his kids bonfire party. Every year one of these teams goes on a 'giant killing spree' inspired by the biggest day of their footballing life compared to the inconvenience of playing in Rotheram in -5 temperatures on a Wednesday night for said premiership star. What we know is that mentality plays a massive part in sport , but we also know that at World Cup everyone is up for it which is why we see so few surprises at a World Cup (apart from New Zealand vs France 2007).
If you go back through the years each winning team went into their World Cup with around 5 established world class players (world class player being someone who gets in a world starting 15 at that time) ;
1987 – Kirk , Jones , Kirwin, Fox , Fitpatrick
1991 – Nick Farr-jones , Michael Lynagh, Tim Horan , David Campese , John Eales /Steve Cutler
1999 Matt Burke, John Eales ,George Gregan , Tim Horan , Stephen Larkham, Joe Roff
2003 – Vickery , Johnson , Hill , Wilkinson , Greenwood , Robinson
2007 – Smit , Matfield , Burger , De Villiers (got injured early) , Habana
2011 – Woodcock , McCaw, Read , Carter (injured) Smith , Nonu, Daag
Which leaves us with 2015 , I won't go into my current world 15 but will say as favourites I believe New Zealand have a similar number again ( , McCaw , Read , Kano , Smith , Carter , Smith , Savea (and probably the rest of the back 3 ). The rest of the 'world' team would be made up of 1 or 2 players from each of the major nations. So going back to the playground philosophy this is going to be a pretty tough World Cup for anyone else to win.
So if we assume that by the end of the World Cup if anyone but New Zealand is going to win in all reality one of the major nations teams are going to have to have 3 or 4 players stand up and announce themselves on the world stage as world class players , no small feat.
If we look at England I would say Dan Coles is our only current 'world class player', I think Tuilangi could have fallen into that category as could Lawes had it not been for recent injury issues.
So the question is who could step up and fill those shoes for England?
1. Cole – As I said he is our current world class player , England need to dominate scrums at this world cup not just gain parity. Cole is the key here so its a massive area for him and the team. Cole is also a typical Leicester player in that he plays right on the edge of the laws , he's very physical and is always testing the referee. England need this from him with a lack of a 'traditional' open side but he needs to get his 50/50 decision making spot on because England have suffered from poor discipline in the last 12 months.
2. Lawes – for me Lawes has been in the world class category before , he is top line out forward , his carrying is good and his takling on the gain line and also his scrabble D is better than any other lock in the world. He is a world class athlete and if he can keep healthy and get his mental game right I think he could be world class player as well.
3. Morgan – England are at there best when they play at high intensity and are direct early on in the phases. England's best performances in the past two years have been when Morgan has been making in roads into opposition defences giving the backline front foot ball. Morgan is there number one carrier and its vital he delivers this , he also has an ability of being in the right place at the right time and has a good try scoring record. If he can keep his defencive game around rucks spot on then I think he could have a massive impact on this world cup.
4. Woods – I have always been a big fan , he is in a similar mould to Richard Hill, a true competitor , incredibly physical and very accurate at the break down. His line out work will be key also which is why he's ahead of Haskell. If he can be half as good as Hill 15 yeas ago he will have a great world cup.
5. Barret – I nearly went for Joseph here and I do think he can be a star, but I feel if England are going to win this world cup they will need the best defence at the tournament, I don't think they can out score teams like New Zealand but if they get there organisation and their chain really solid in defence then I think they can go all they way. A lot of this responsibility will be on the large shoulders on Brad Barret who is for sure a world class defender. His job is to stop the likes of Jamie Roberts / Nonu on the gain line and also to fly out the line and make man and ball tackles when England are in trouble. He was outstanding against Australia in November, one of the best individual
England centre Brad Barritt (R) tackles …England centre Brad Barritt (R) tackles Australia's Quade Cooper (L) during the Autumn International rugby union Test match between England and Australia at Twickenham Stadium, southwest of London on November 29, 2014. England won the game 26-17. AFP PHOTO / ADRIAN DENNISADRIAN DENNIS/AFP/Getty Images
by an England player for years and was brutally unlucky to get dropped for the six nations , he will have a big point to prove and I believe he is essential for England's success.
6. Watson / May / Brown – Ok, I could not pick one here but I will get off the fence and say I think these 3 can surpass the '03 combo of Lewsey/ Cohen / Robinson. Brown has been one of the stand out players in the last couple of years, and is outstanding in the air, carrying and defensively. He can be a talisman for England. May and Watson are not as 'industrious' as Cohen and Lewsey were with the way they were almost extra forwards running off 9's and 10's but they are hugely exciting and can both create opportunities from nowhere which is what you need in very tight internationals where defences often dominate. Teams will fear their pace which will make defences defend a little wider potentially opening up more space for the likes of Joseph and Ford in midfield.
In 1995 South Africa were second favourites at home to the All Blacks , they were playing behind a hugely partisan crowd at a time of huge political upheaval and supported by a iconic South African leader. England are at home , the country behind them , so all we need now is the new Labour leader Jeremy Corbyn to inspire the nation …. Ok lets just hope home advantage is enough.