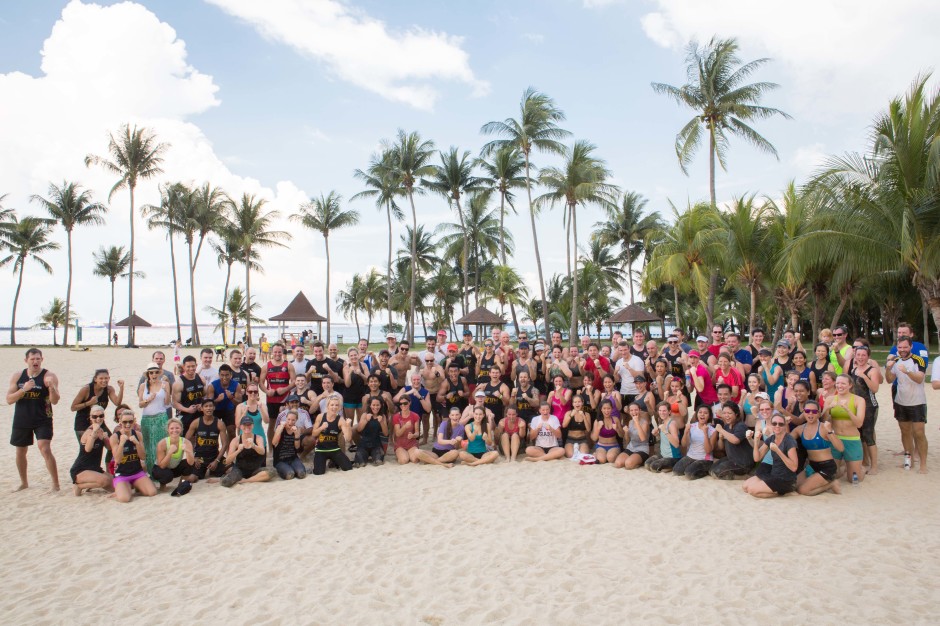 And now for the epic video to follow our epic Training For Warriors launch!!!
Relive every drop of sweat…every water burpee…every piggy back race…every punch thrown…
Thank you to everyone who came along on the day and joined in our massive bootcamp session. Over 140 adults participated in the TFW Sentosa bootcamp launch, with many more of you watching and cheering on and 65 + kids got their sport in to as they were cared for and entertained by Sports4Kids!
Missed out on the action?? Training For Warriors happens every Saturday and Sunday on Sentosa at 9am. On Sundays, bring the whole family down too, as Sport4kids will be there to keep the little ones active (open to kids 3-9yrs).