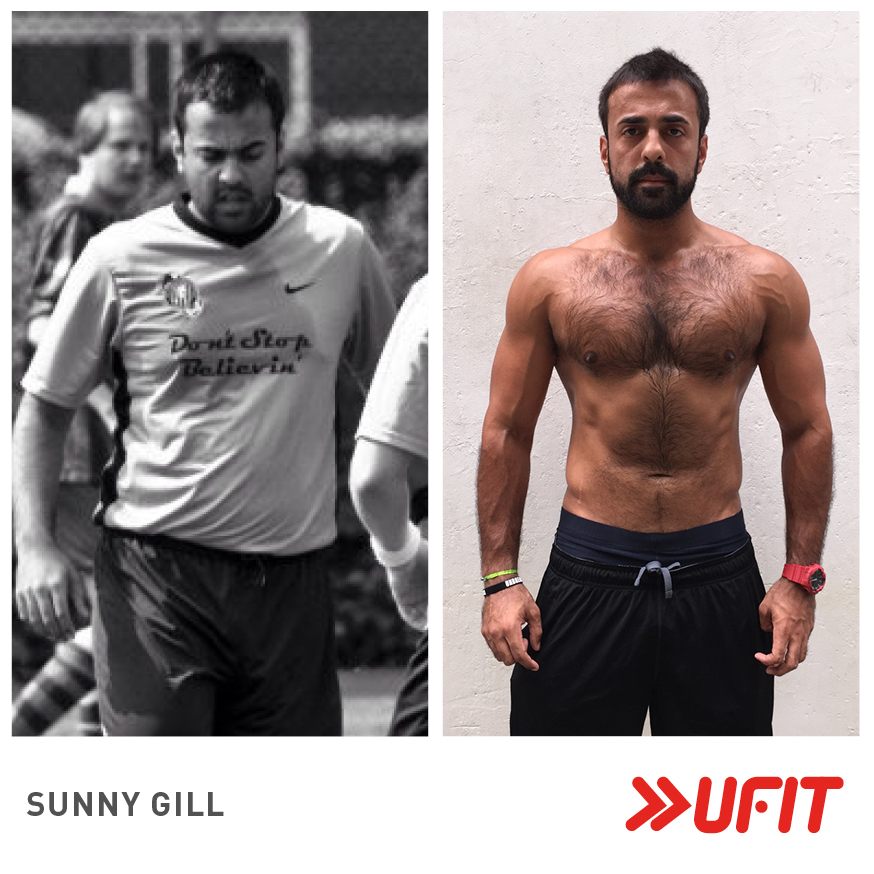 Transformations don't always have to be rapid, a sustained effort and consistency is the key to long term fat loss!
UFIT client Sunny Gill share's his experience with us.
Here's what he had to say,
"Starting at a new gym or with a new trainer is always an intimidating task for anyone. Having tried several gyms and trainers in my life I can say without a doubt that UFIT has been the best experience for me. Not only do you feel like you are a part of the family from day one, but Rory and the rest of the team in the gym were able to motivate me and push me to reach my goals. I am now in the greatest shape of my life thanks to their belief, support and encouragement but when I am in the gym and when I am not. Their ability to match trainers based on a client's requirements is second to none. It is great to see a team of people so genuinely dedicated not only to improve their client's health, but their client's lives as well. If anything I owe Rory and UFIT a big thank you. Thank you for a great year. Its been awesome and I am definitely a lifelong client."
– Sunny Gill
Fantastic results as always from Amoy street PT Ruairidh Bonner. Start your transformation journey today with one of UFIT's top PT's at either Amoy street CBD or One North studio.