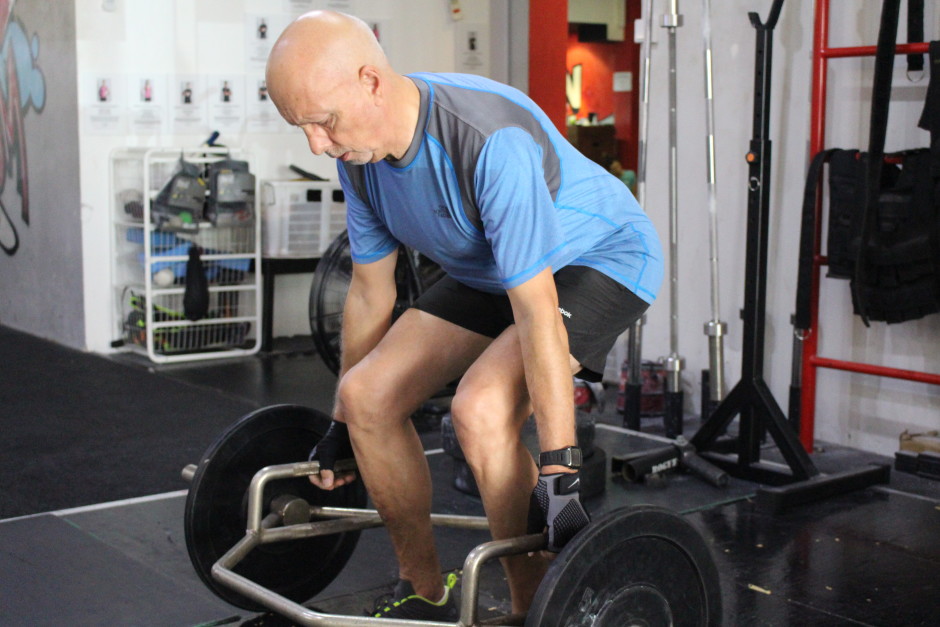 How long have you been training at UFIT?
Since 2013.
Why did you first start training at UFIT?
My wife has been a member of UFIT since we arrived in Singapore in 2012. In 2013 she signed up to attend a UFIT bootcamp weekend on Phuket and suggested I might want to go along. There were three one-hour bootcamp sessions so the idea was we would some other things together when she wasn't bootcamping. In the event, after some cajoling, I joined in the sessions. I quickly realised I was not as fit as I thought I was by a long way. So after some discussion with Nathan in UFIT I started training twice a week.
Have you always been a fit and active gentleman?
I'm 68 and always thought I was reasonably fit and active for my age.
I have always hill walked and climbed in the UK – not as quickly as some but I managed to get up everything we tackled including all the tallest peaks in the UK, lots of bits of Wales and Cumbria and we did some walking in the Pyrenees.
I also did quite a bit of cycling in the UK.
What are the benefits that you have received from your training?
I am more flexible and mobile, I have more stamina and I have regained some of the strength I had when I was younger.
I am about 9.5 kilos lighter than when I arrived in Singapore; my blood pressure, when measured a couple of months ago was 120/80 and my resting heart rate is 61.
I think the last time I was this fit was about 20 years ago.
The other benefit, which helps the training, especially when it gets hard, is an encouraging and supportive community from both the UFIT staff and other clients. And, it's also fun – most of the time.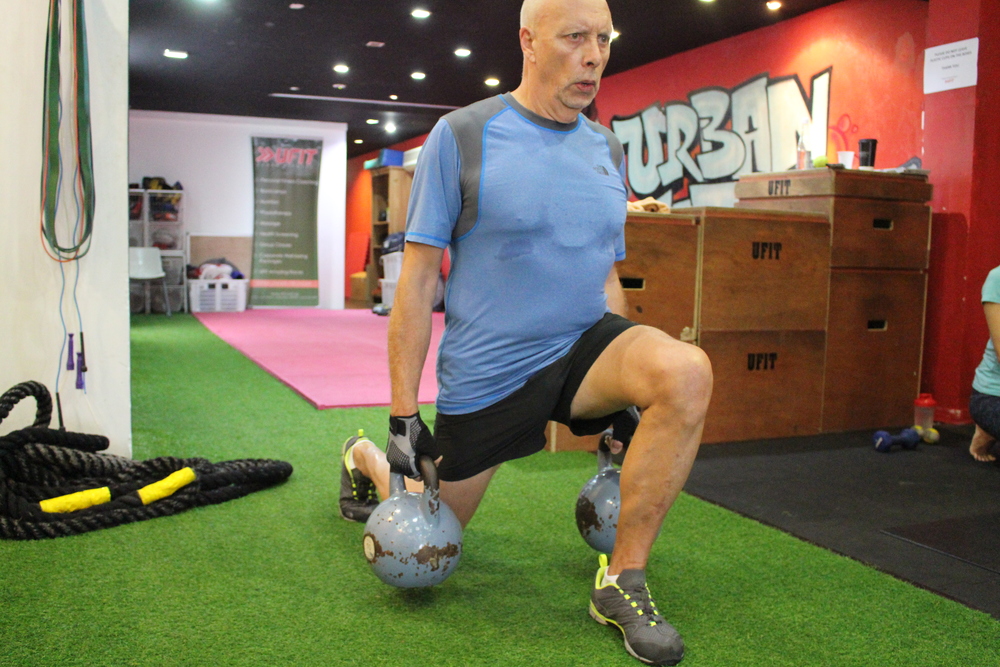 What would you say to anyone thinking about joining UFIT but hasn¹t yet taken the step?
First thing to do is to decide what you want to get out of it and that can be helped by a discussion with the trainers in UFIT. That way they can suggest the programme to help you set and achieve your goals. The personal training method means that it is your session moving towards your goals and under your control. As you progress and improve you and your trainer can discuss what the next set of goals are and how you achieve them. That way both you and your trainer are clear about what to do and how to do it.
The alternatives are:
Join a gym and do your own thing. That works for some people but it requires a lot of discipline to continue and it will never be certain that you are doing the correct thing in the correct way to achieve what you want.
or, you could join group sessions. That can work for some but if the group is not focused on your goals and has mixed abilities it may not meet your requirements.
Finally, UFIT is a community of people with very varied abilities and goals, from newcomers who are just starting to people who play sports at high levels or enter running or fitness competitions. Each individual will be doing the same as you: setting some goals and getting a UFIT trainer to help achieve them. No one is interested in whether or not you are better than anyone else, they are more interested in whether you meet, or exceed, the goals you set for yourself.