Kesang Labattu: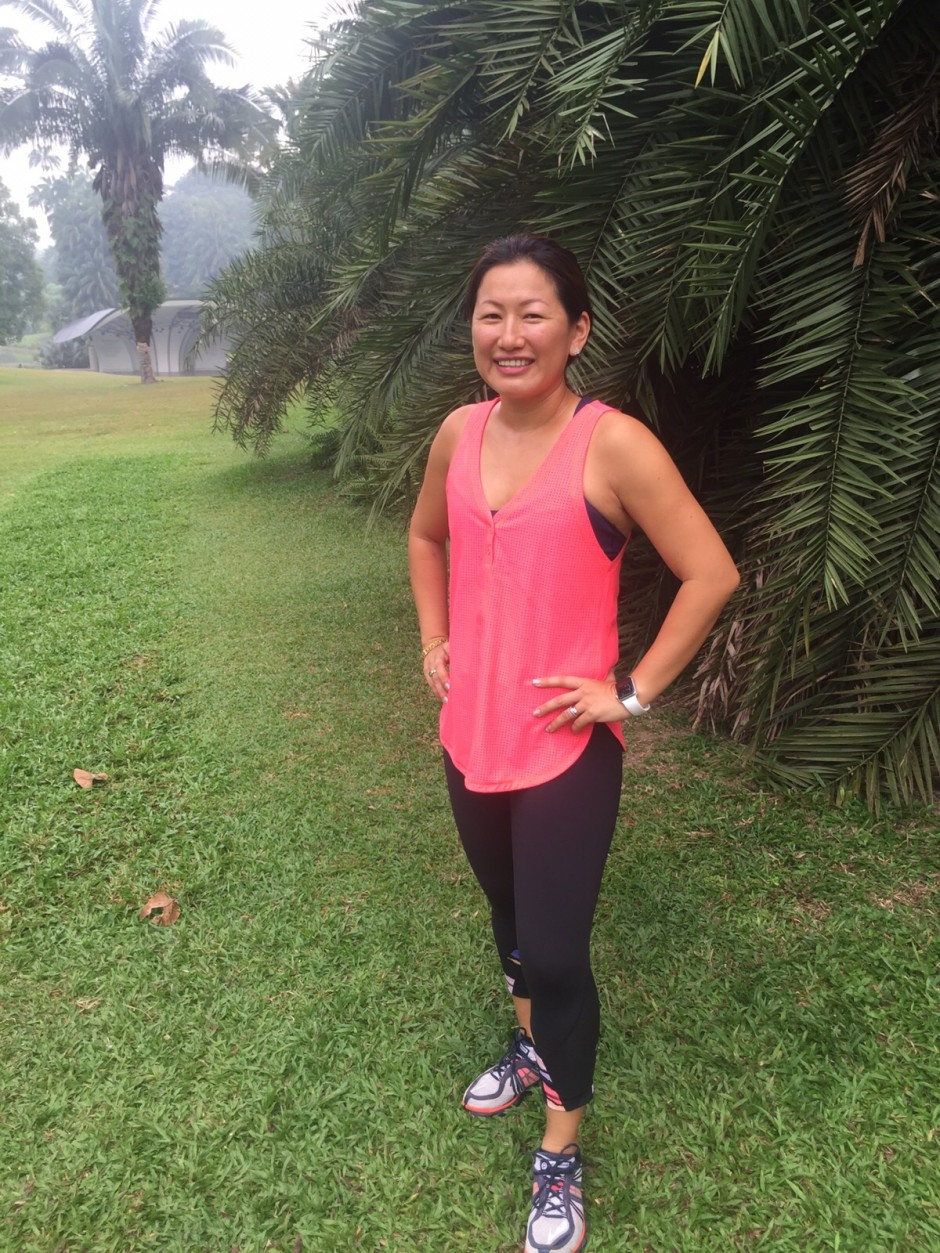 I still remember my first day of Bootcamp. I was nervous to be surrounded by fit women and to top it all , I had to do a resistance band run. And yes I fell flat on my face.. I realized that day how far from fit I was. I made up my mind to try and push myself a little bit more every day and to be as strong as the wonderful women to come to Bootcamp every week. OZFIT UFIT changed me mentally as well as physically. I now challenge myself when I see a hill , do a burpee without thinking about it and I started running longer than I ever imagined that I would do one day.. I am doing my first half marathon on 1st Nov thanks to the amazing trainers that we have at Bootcamp who motivate me to go further.. Infact I am a little addicted lol..
Thank you Lisa,Citira, Mona, Wendy, Becks, Sara, Georgia and Stephanie..
Ruchika Abuja: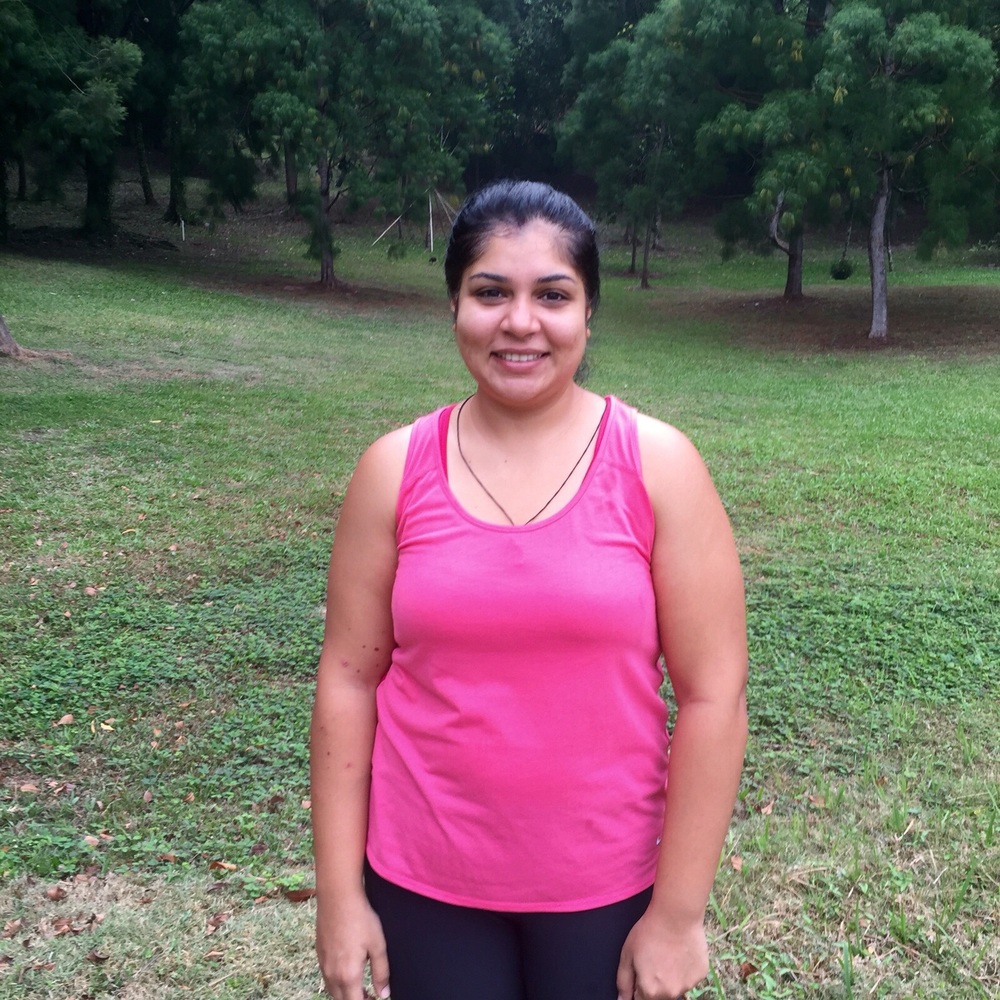 I started coming to OZFIT UFIT in December 2013 but due to a broken foot, and some personal obligations I went on a sabbatical and only started coming regularly to classes in July.
I LOVE all the classes and I am amazed at the amount of variation there is, no two classes are same. More than that what keeps me coming back are the trainers. In the words of Citira, they are "AMAZE BALLS". Their motivation and support is what gets me through a class.
I am thankful to all the trainers for believing in me when I didn't believe in myself. I have started to find my "mojo" again, and I am loving it.
Thank you for this amazing fitness journey and I look forward to more of this.
Tracy Goh: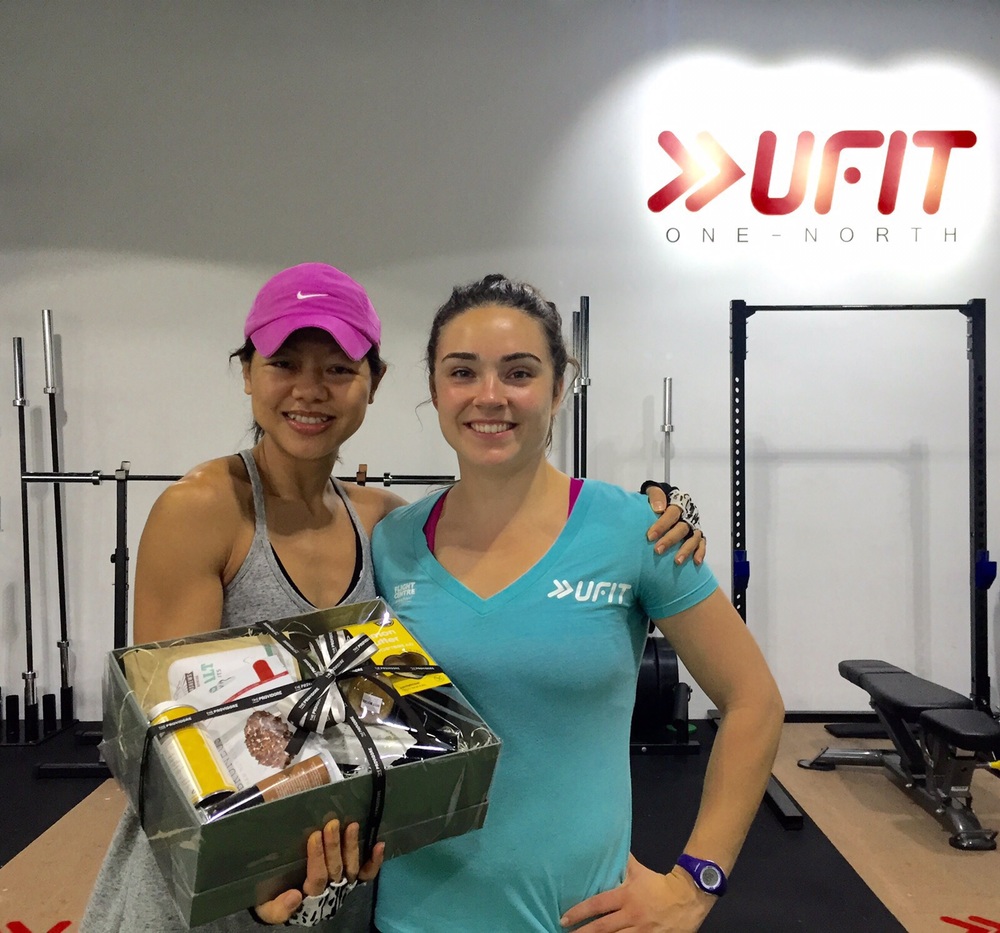 I have always been a rather active person, so after giving birth to my son 2 years ago, I was looking for a healthy way to drop the post-baby weight and get my mojo back! I started doing PT at UFIT Amoy Street and under the persuasion of my fab trainer, Tsvety, decided to give bootcamps a try. And boy was I hooked after my first one!!
I thought it was going to be tough waking up super early to hit the 6.30am class at Botanic Gardens on Tuesdays, but the combination of a gorgeous outdoor setting and awesome trainers, who always somehow know how to work your body for optimal results, had me looking forward to every session! Yes, it can be tough and yes it can get dirrrtyyyy, but it's so darn fun and when you see your stamina and strength improving day by day, you know it's all worth it. In fact, I've become so "addicted" to the natural high after each bootcamp that I added in a Thursday session and am also trying to sneak in Sunday mornings as well. The best part is, I've stolen a few moves which I use when I'm overseas and sorely lacking a gym. Who knew a rubber resistance band and your own body weight could inflict so much pain (in a good way).
Kudos to the trainers who have unrelenting in trying to ensure we get our workouts even during the haze! It must be tough scrambling to get sessions organised at the last minute. You guys rock! Special shout-outs to Rebecca, Wendy, Citira, Anna, Mona, Jackie and all the other trainers who bust their butts to get my butt in shape.
Looking forward to more awesome bootcamps ladies. J
Sophie Jouan: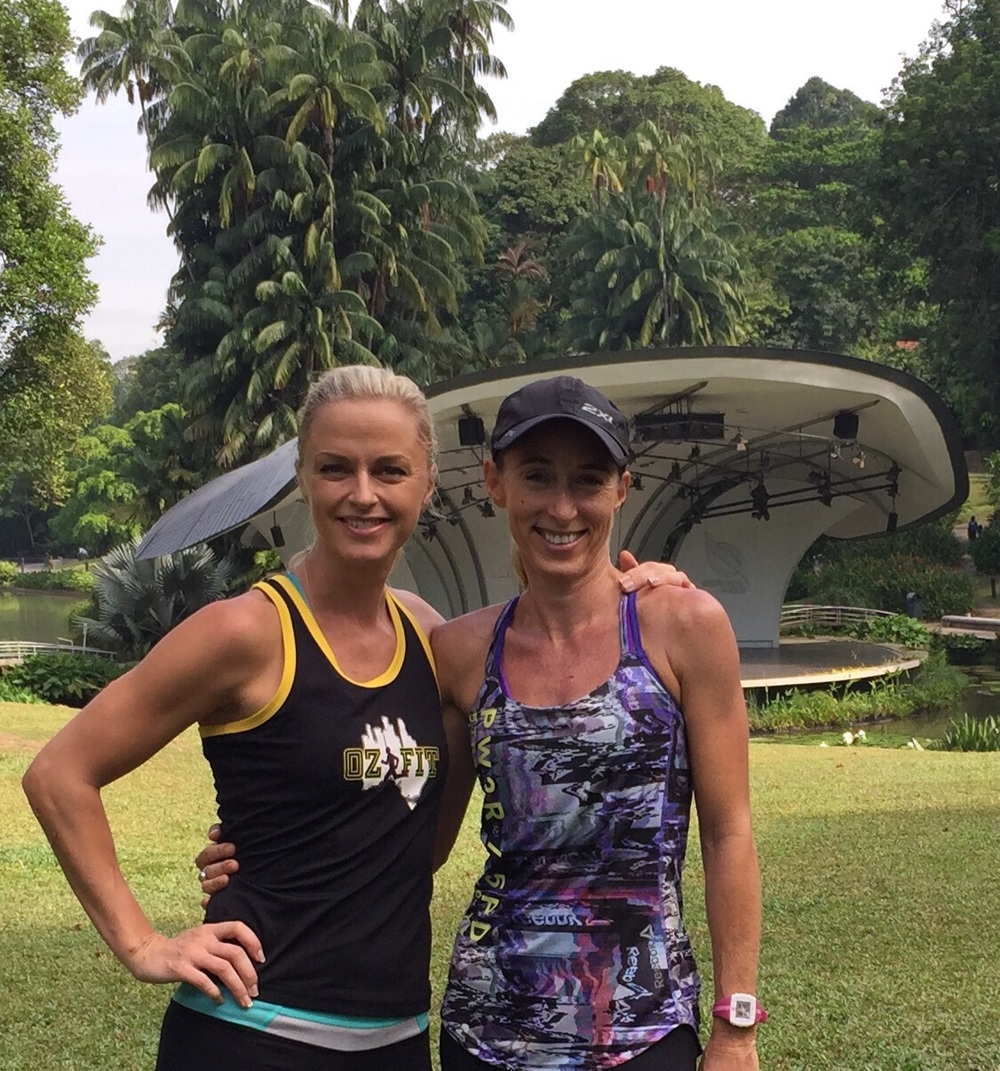 I have been working out in Singapore since 2009 and I think I have tried every single bootcamp available out there.
I would be working out at the botanical garden and I'd always come across the SHEFIT group there. I used to be green with envy, impressed by the size of the group but I must admit I was a little bit shy to try out.
Eventually I heard OZFIT UFIT was offering an unlimited bootcamp package at a reasonable price and I couldn't resist.
My first trial with Mona was both amazing and extremely painful!!! But I was hooked after one class.
Since then, and for almost a year I work out with them 6 days a week.
It is really difficult to choose which class to join or which trainer to follow as the choice is extraordinary and the trainers are all amazing.
I feel great every single week that passes by and bootcamp type exercise became a passion.
I am so happy to be part if such a wonderful group of people who know how to sweat and even how to party!!
Thank you OZFIT UFIT