Congratulations to our recent Heroes of the month- Rob, Sue Mason, Justin Vaughn and Sarah Hines!
These 4 stars have excelled last month at bootcamps and we thank them for their ongoing dedication.
Our stars have received prizes from Sole Service, Soi 60 Thai Restaurant and Bar, Willow & Huxley and Urban Fairways
Here's what they had to say;
Rob Davies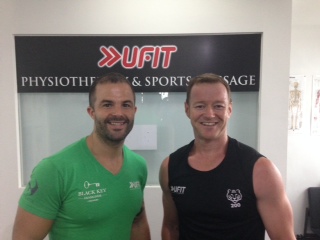 "About 3 years ago, I started with Ufit to lose weight. And I did – I shed about 20kg within a year. Since then they've helped me do so much more. Not only have I kept the weight off but I'm … Wait for it …leaner, fitter, stronger!
I'm a regular at the Fort Canning bootcamps run by Darren and Nathan and every week I'm at the studio for PT with Nathan to work on strength and conditioning.
What I love about UFit is that they've grown so much in the last three years, and with that, can offer a huge range of options. TFW Sentosa on Sunday is tough but great fun and I can't wait to get up to CrossFit Bukit Timah. But, UFit has stuck to their core principles throughout.
Admittedly when I say "I have a sore butt after a hard session with Nathan last night" it draws a look of concern from my wife not to mention from the other folks on the bus. However, what keeps me coming back is the great people, smart, informed coaches and fun yet challenging sessions."
Sue Mason
"I started with Ozfit just over three and a half years ago, at that stage there was usually 6 to 8 of us attending the classes. Over this time I have been lucky enough to see Ozfit grow from a small business that started with very humble beginnings into the ever so popular Ozfit/Ufit with hundreds of people attending classes.
I still to this day remember my first ever class in which I attended just a month after moving to Singapore from Australia. My first class was beyond hard and I have never sweated so much in my life, but it ticked all the boxes that I was looking for in an exercise group. I loved the outdoors, especially the Botanical Gardens, it was a way to make and meet some other like minded people, I was going to tone up and get fit and well the heat and sweat, that's just part of exercising outdoors in Singapore. Lisa was so welcoming, I had never felt that I didn't belong or that I am not physically fit enough for the class, always free to be me no matter what the day or my level.
Finding the right form of exercise program that you love is essential and this can be very challenging. I feel very lucky that I have been able to find a form of exercise that I really love. The biggest plus is that Lisa and the trainers are always supportive, encouraging and motivating, they push you to levels that you never thought possible of your mind and body."
Justin Vaughn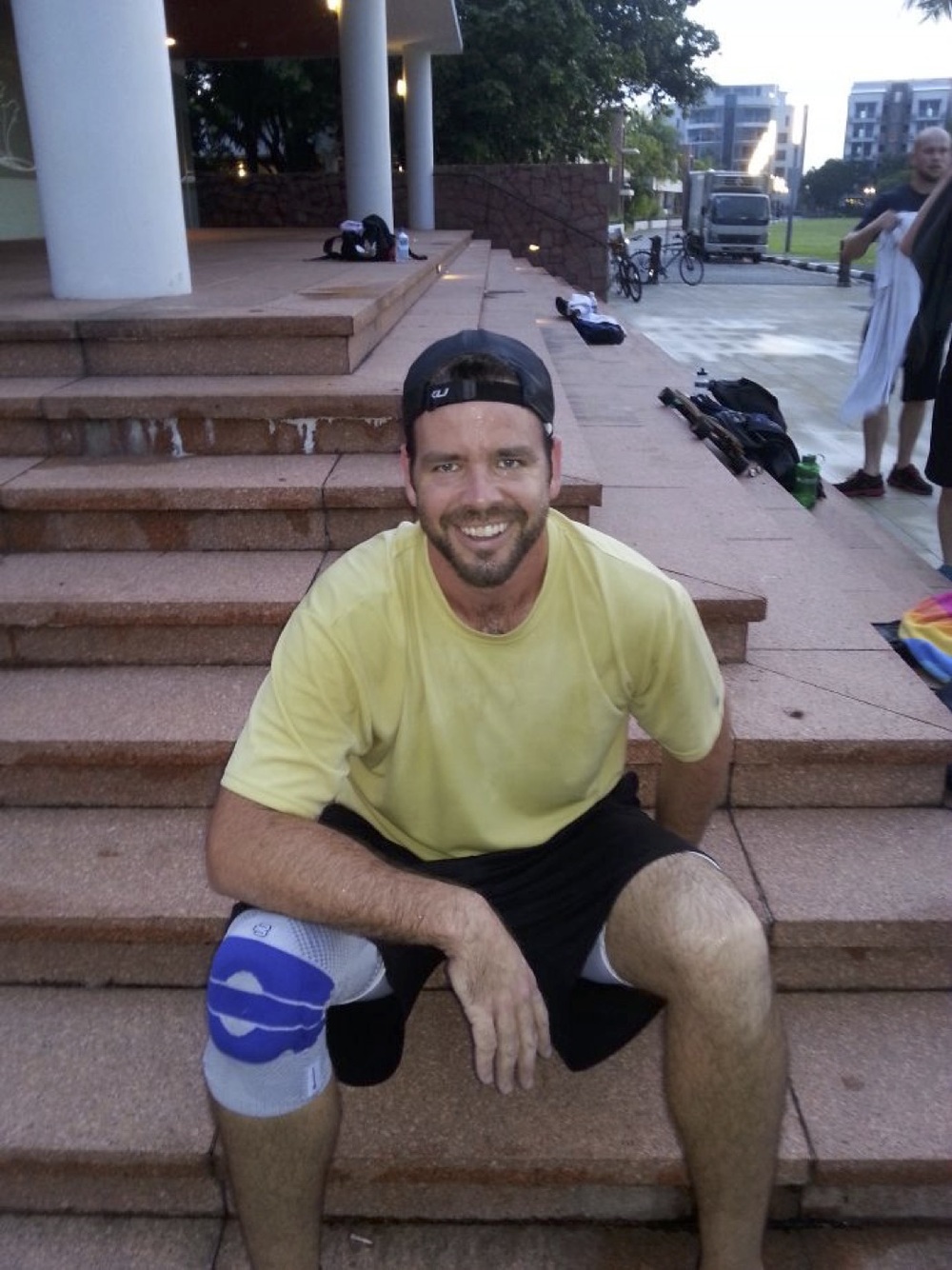 "I have always enjoyed working out in groups. It's great to have the competition of others around you, and keepsyou motivated to always push yourself to the bitter end. I moved to Singapore about a year and a half ago after spending a few years in Perth, Australia. In Perth was where I was first introduced to bootcamp style workouts, and I was hooked. When moving to Singapore, I immediately started looking for a similar workout and was quickly introduced to Ozfit. It was a perfect fit! Our trainer, Gregg, is great at coming up with exercises that challenge everyone in the group. Plus, it's been great getting to know everyone in the Sentosa class."
Sarah Hines
Attending OZFIT/UFIT classes has been a great experience for me. To begin with it was just one a week now I'm up to four and loving it! The sessions are always challenging and I enjoy the different locations from Macritchie with Clara to Botanical Gardens with Lisa. Its much more fun to work out with other people than on your own and the results I'm starting to see keep me motivated. The next road on the journey is CrossFit and I'm looking forward to the challenge!"