Brian Dolan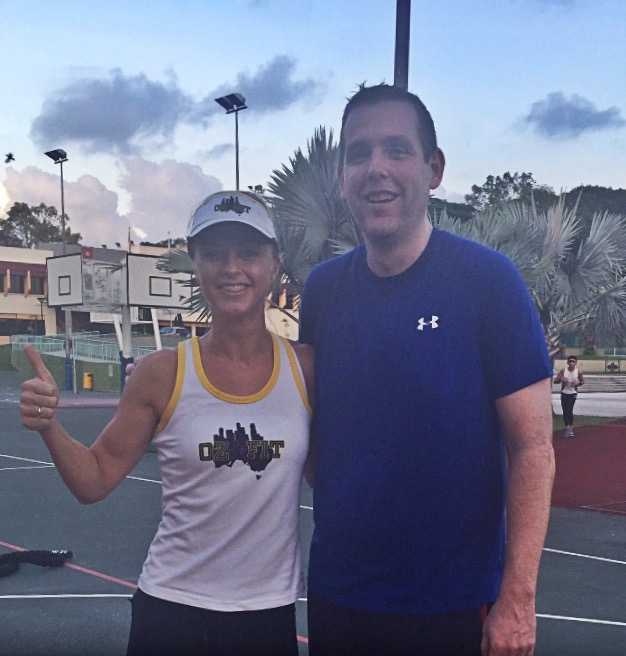 I started going to BootCamp at Holland Village in December of 2014 and was immediately impressed with the energy of the instructors and the class participants. I was warmly welcomed by Wendy (and shortly thereafter, Bex) and the other class members which made getting out of bed at 6 am that much easier. The workouts are definitely challenging, but the instructors are always so positive, encouraging and constantly pushing me. When you have someone like that running your class. it makes you want to put in maximum effort. I love the group aspect of the classes; I was a competitive athlete and missed working out with others; I find it makes me push myself harder and further. I recently ramped up my workouts by adding Mona's HIITFIT class and personal training sessions with Akmal as well as taking part in the Clean & Lean Challenge. I've found that adding variety to my workouts has helped my overall fitness and have noticed definite gains in strength and improvement in endurance. Overall, OZFIT-UFIT has been an amazing experience and helped me change my fitness and eating habits. The variety of classes/workouts that are offered keeps things different so I never got bored working out and I know I am always going to be challenged. I've been in Singapore for 2.5 years and wish I had discovered OZFIT-UFIT a lot sooner, but I could not be happier that I did; I can't speak highly enough about my experience.
Michelle Wheeler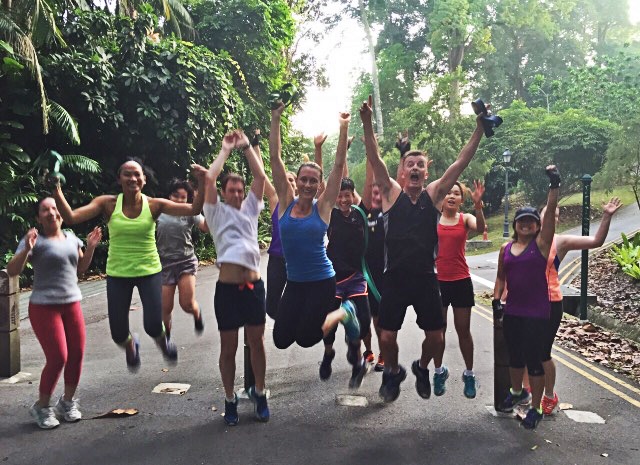 Having enjoyed Bootcamps in Hong Kong, I moved here in July and was keen to find the best Boot Camp in Singapore. After a few missteps I found OZFIT-UFIT and haven't looked back. The workouts are just what I need to keep me fit and motivated as well as occasionally (perhaps more than that!) pushing me to my limits. I've really enjoyed working out in steamy Singapore with the friendly faces each week who make it to the 6.30 am Botanic Gardens Bootcamp. Not forgetting our great Coach Bex who is permanently cheery. I honestly can't think of a better way to start the day.
Sally Cashman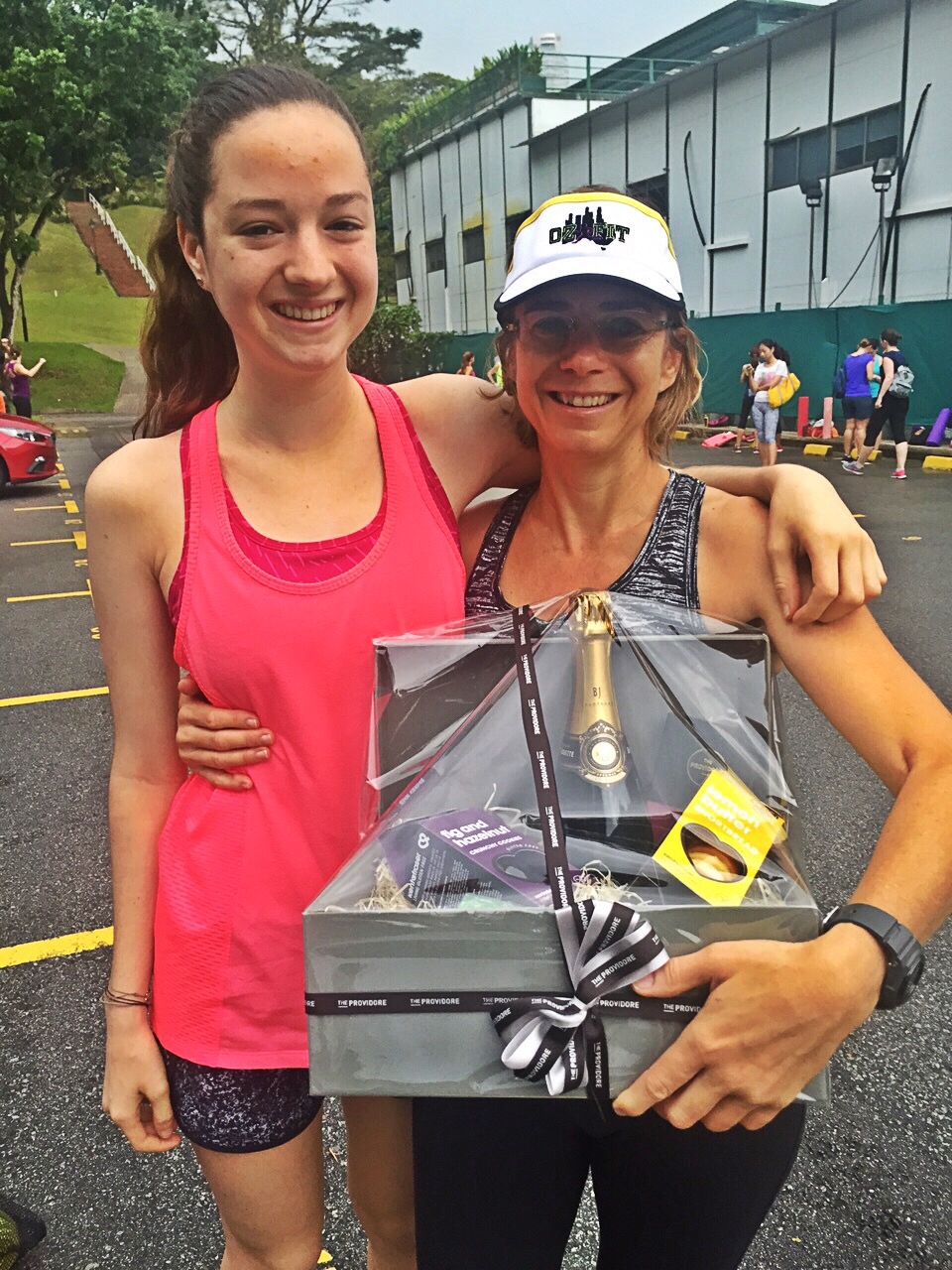 It is funny as whenever I walk through the hut in Fort Canning I always remember my first session was in there as it was pouring. Talk about intimidating and scary me amongst all these fit young guns, but I loved it, even though I could hardly walk for the next two days and had to wait a few days before coming back. I missed it so much when I couldn't come so am really happy I've been able to get back in the groove.
I love all that OZFIT-UFIT bootcamps do and the fantastic team of coaches who are always so much fun and so inspiring and push me to do things I would never do by myself.
It's been lovely having my daughter Inez come along too and she loves it!
Jacqui Brown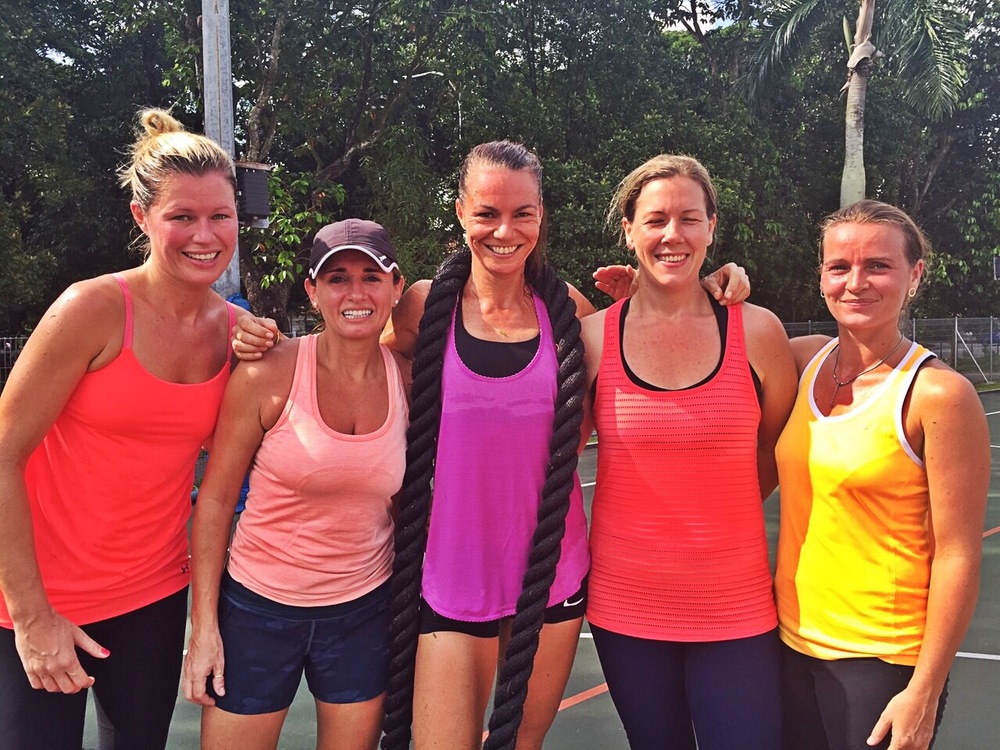 Without OZFIT-UFIT Bootcamps there is no way I would be as fit as I am. All the coaches are amazing and you make it fun and I enjoy every single one of the classes. June is my birthday month and it's nice to know that as I get older I'm getting fitter! I love being an Ozfit chick! I wouldn't be exercising this much if it wasn't for all the excellent trainers, and variety of classes and the other great girls in the classes – seeing all the same faces there and having a chat and giggle at the classes is fantastic! The only problem is that there aren't enough days in the week to do all the classes I want to do.