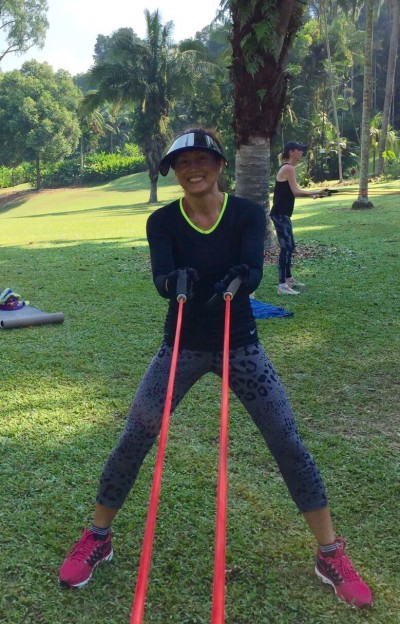 Jasmin Martin
My journey with OZFIT-UFIT Bootcamp started in October last year. Since I first signed up, I increased the number of classes I went to because I really like the way the classes are run. The team of coaches are great, fun and always supportive! They always help me to push myself that little bit further.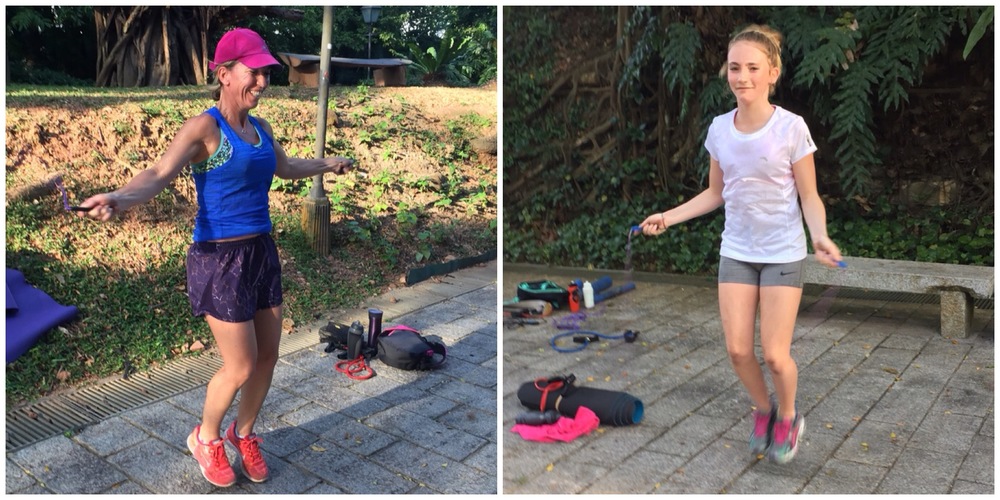 Bridget and Jacqui Lennon
It has been such a positive and motivating journey for not only myself but Bridget as well. We have grown even closer and truly love our session together. We both feel our day is incomplete if we don't do a bootcamp. I was so miserable when I first arrived here in Singapore. It took me 6 months to build up the courage to get up off my ass to start exercising. The OZFIT-UFIT trainers and the wonderful community of people I have met has changed the way I feel about living in Singapore. Not only do I feel great I'm certainly looking whole lot better with all that exercise. Thank you Citira and all the wonderful coaches for making it fun challenging and truly addictive.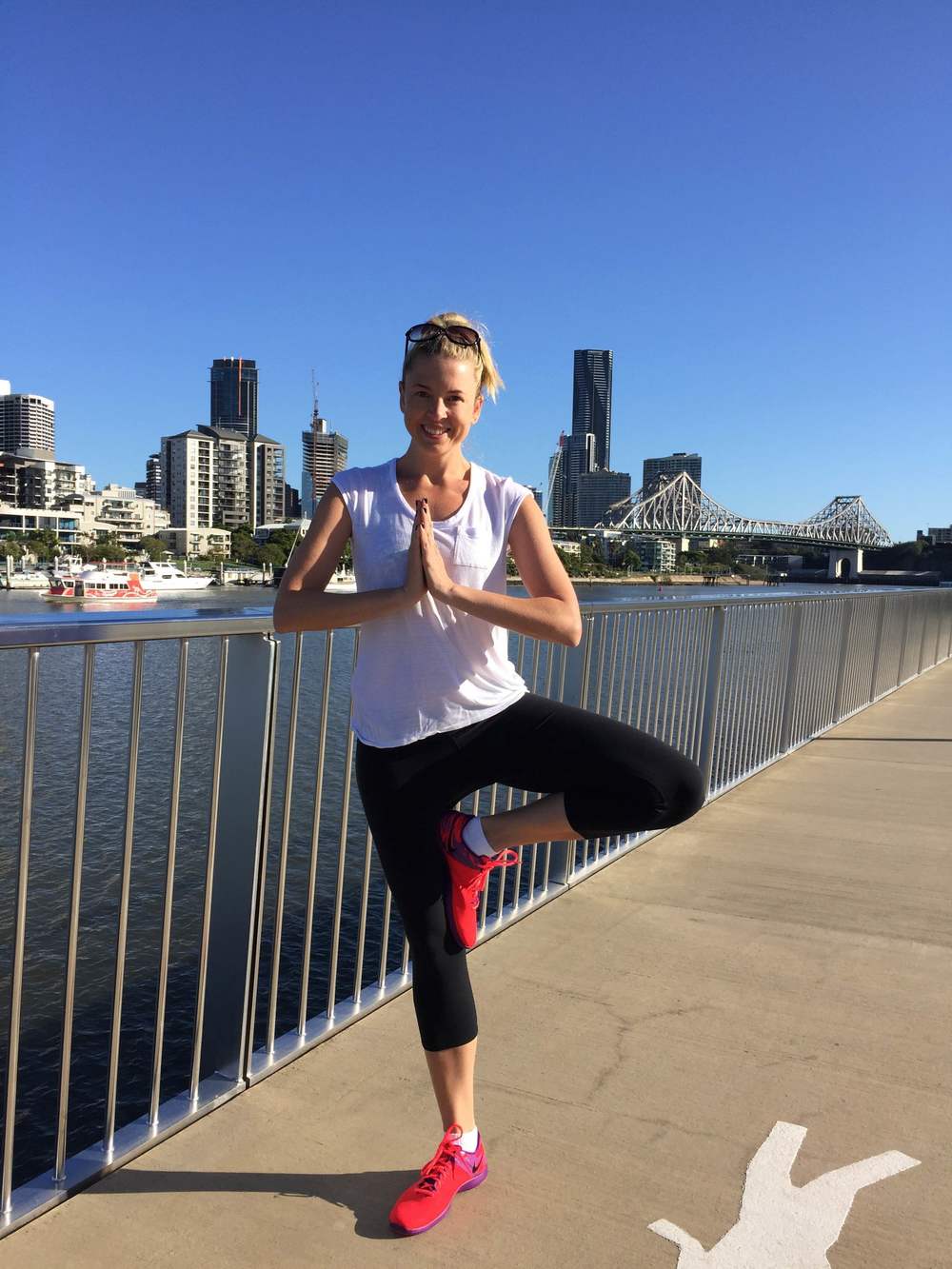 Natalie Beatty
We arrived in our latest home-away-from-home, Singapore, in January 2014. I'd read about Ozfit during my pre-Singapore research and was excited to give it a try. OZFIT-UFIT bootcamps are now, apart from friends, the thing I'll miss most when we eventually leave.
Exercise has always been a big part of my life. I feel sluggish if I don't do something every day. However, I'm not committed to anything in particular and like to change my focus every couple of years. In London, I swam laps, pushed a pram for hours on end and roller bladed (it was hip at the time, I promise!). In Hong Kong, I hiked up the peak after nursery drop off and discovered Pilates and boot/boxing camps. During trips home to Australia, I've dabbled in deep water running and deep water kick boxing. Can you see a theme here? You'll never find me in a gym – I can't stand them!
I've been a Friday SHEFIT fanatic since the start of our Singapore stint and for the last couple of months I've added twice weekly YOGAFIT classes to my mix. I think the two classes really complement each other as the yoga is a great stretch for prep/recovery. I love exercising in the Botanical Gardens as I feel like I'm part of the ebb and flow of Singapore. Even my walk to class past the line dancers, sword and fan wielding tai chi geriatrics and mass megaphone exercise classes is a daily reminder of where I live in the world.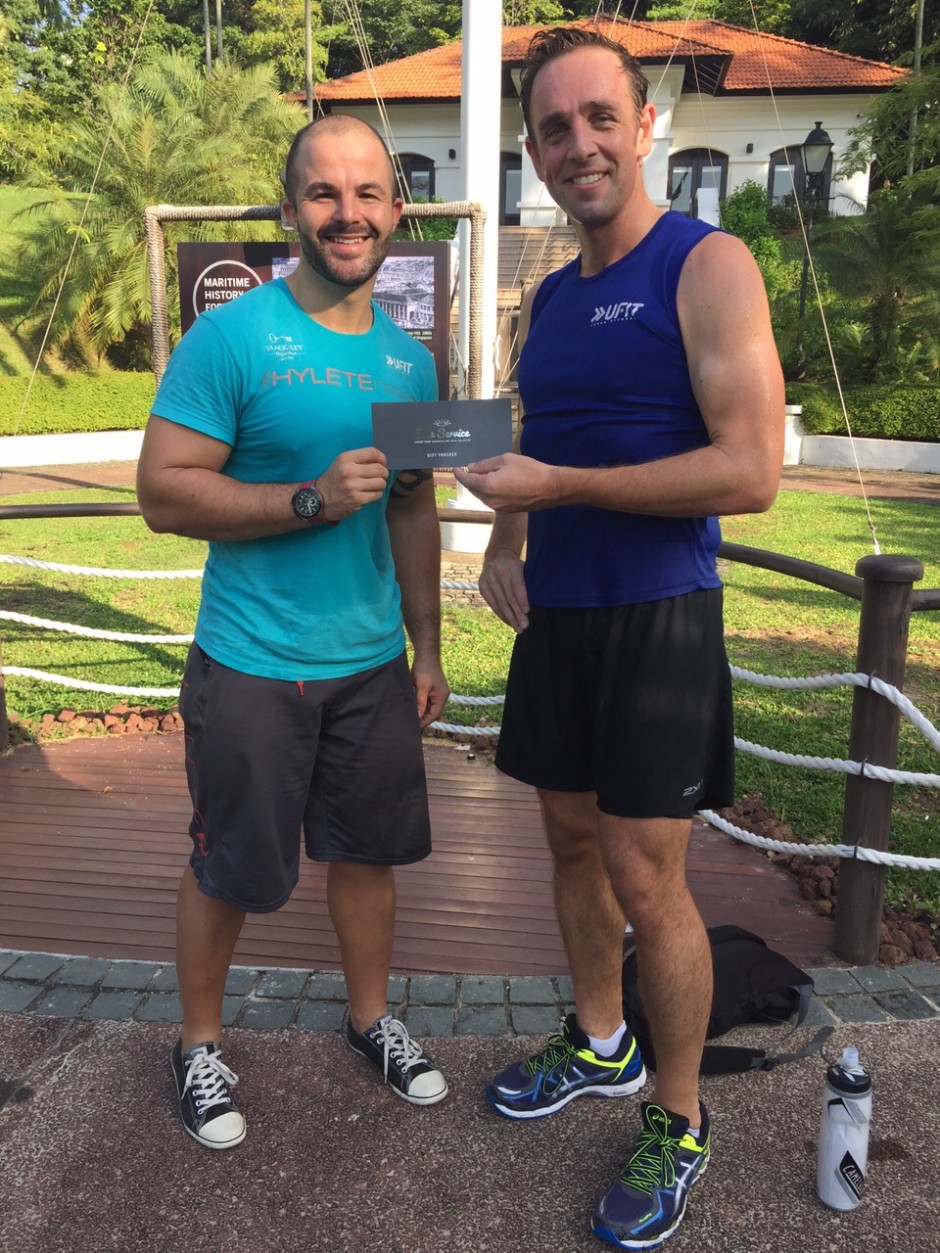 David Ryan
I was lucky enough to discover UFIT Bootcamps @ Fort Canning not long after moving to Singapore. With everything from the Hill street stairs to the Grey Hill – and the Green to the Old Gates – Fort Canning is effectively an 18 hectare open air gym!
For me the location, motivated trainers and my fellow bootcampers combine to make UFIT bootcamps enjoyable and rewarding
It's not only about the bootcamps – UFIT has fostered a strong community spirit that extends well beyond the outer loop of Fort Canning