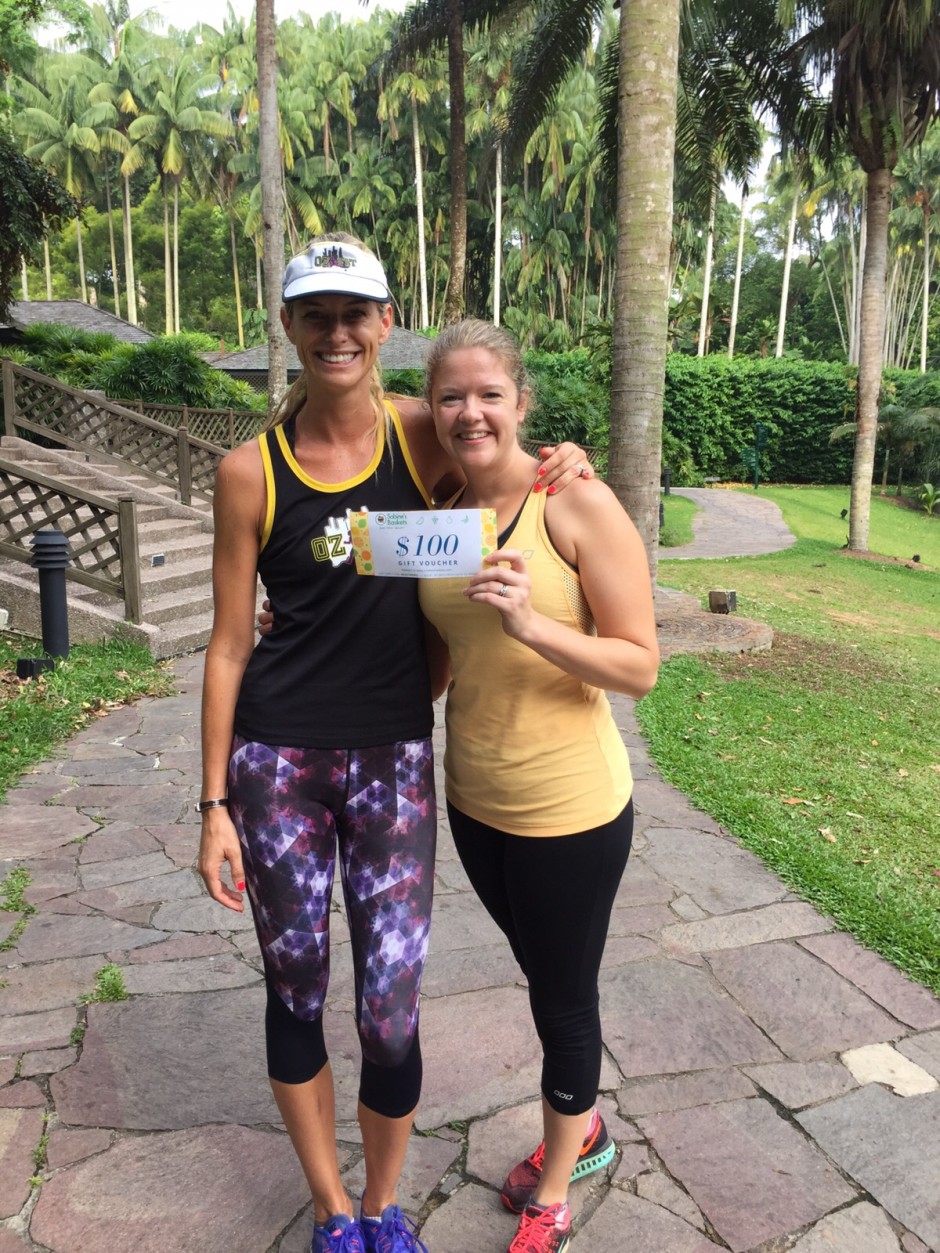 Rebecca Wise:
My bootcamp journey began just over 12 months ago when the very lovely Hillary stopped me when I was out walking my then 6 month old baby, "you look like somebody who would be interested in going to bootcamp with me" and that I was. So I went along to my first bootcamp session in the botanical gardens. And OMG it was hard but was just what I needed.
My sole aim was to feel fitter and stronger again after having my first child. Not only am I feeling stronger and so much fitter, I also have better posture, more confidence and am running 5 minute kms for the first time in my life!
OZFIT has helped not just with my fitness but also with fitting into life in Singapore.
It's always so much fun to come to each session. Your entire team are so warm, fun and motivating. You all help to create an active, inviting and healthy community within Singapore – that I feel very much a part of. I love OZFIT and am looking forward to my next adventure with the team as I head off to Bali in November for Chickfitreat – thanks so much.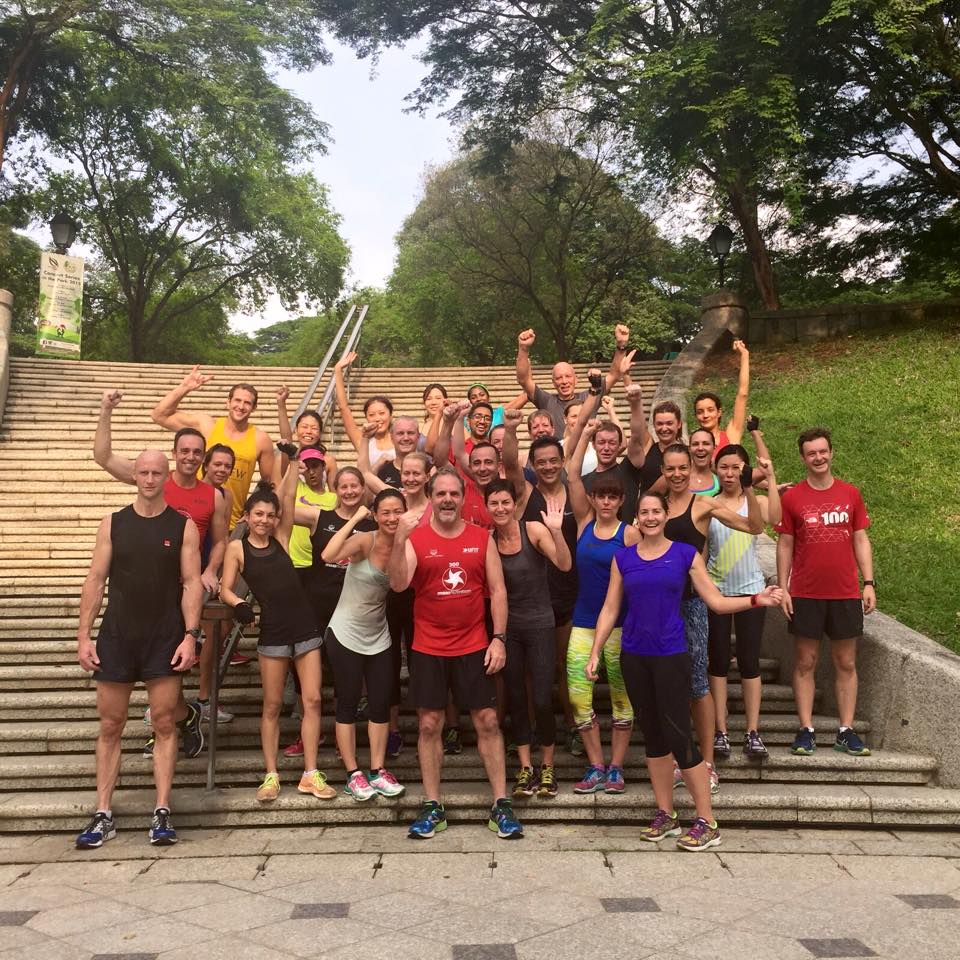 Lloyd Parata:
I arrived in Singapore in 2003 and immediately took a liking to Hawker Centre food. The Singapore lifestyle, eating out all the time, travelling for work, combined with with reaching my mid 40sresulted in me putting on a lot of weight, and losing muscle tone. I joined the Wanderers Touch Rugby team and met Darren who was running his Personal Training business from the Copthorne Hotel on Havelock Road. A few months later my wife bumped into Darren in a coffee shop and knowing he was a PT, asked him to call me and sign me up to get my weight under control and improve my overall fitness. I started training with Darren 3 times a week, and before I knew it, I was looking and feeling a lot better. When Darren started UFIT at Fort Canning, I signed up and have been training with UFIT ever since.
I enjoy training outdoors, and exercising on the hills and stairs of Fort Canning. The words"Hill Street Stairs" (aka the Hill Street Blues) and"The Grey Hill" are now etched deeply into my psyche. No matter where I train in the world, I will never forget these 2 training regimes in particular. The variety of training techniques and exercisesthat UFIT trainers bring to the classes makes every session different to the last one. I've made some great friends through the UFIT community and that camaraderie is also big part of why I am still getting up at 6am and attending Bootcamp a couple of times a week.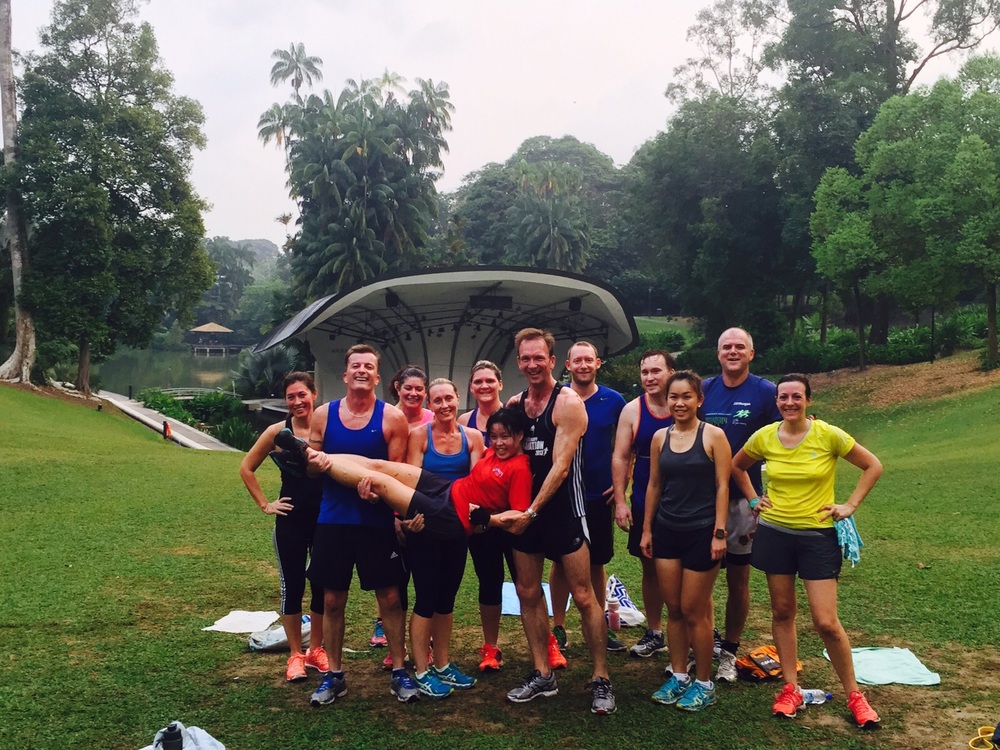 Tsung Ling Lee
Beginning in late February, I started attending UFIT boot camps – two months after moving to Singapore. The variety of classes provides a good mix of workouts throughout the week which keep things fun and fresh, and helps considerably to keep me on track in terms on improving physical strength and mental agility. Watching sunrise/sunset at some of Singapore's iconic places while working out methodologically is a pretty awesome way to begin/finish the day. Added bonus is the supportive and encouraging crew of regular boot-campers who helps keeping me motivated and the comradery makes the much-dreaded band runs less challenging.
Most of all, the trainers – the heart and soul of UFIT – work hard to encourage and push me to my physical and mental limits. Their passions and dedications shine through with their different approaches and philosophies of training. While classes vary in style and size, the trainers never cease to amaze me with their attentions to the technical details involved in exercises and their level of knowledge in their respective fields of specialization. Particularly enjoyable are the classes with Bex, Wendy, Stefanie, Citira and Lucas at the scenic Botanic Gardens; Nathan's Saturday class at the historical Fort Canning Park, which is rather befitting for a class that trains in a physically demanding terrain which requires – perhaps more than other – mental toughness: Canning Park used to be the military base for the British Army during the colonial time; and last but not the least, Lachlan's class at Marina Bay – a perfect way to wind down on a busy weeknight in Singapore. Thanks, guys.