Many of you may wonder if you can actually achieve life changing results in 6 days…… well we now have the proof you can!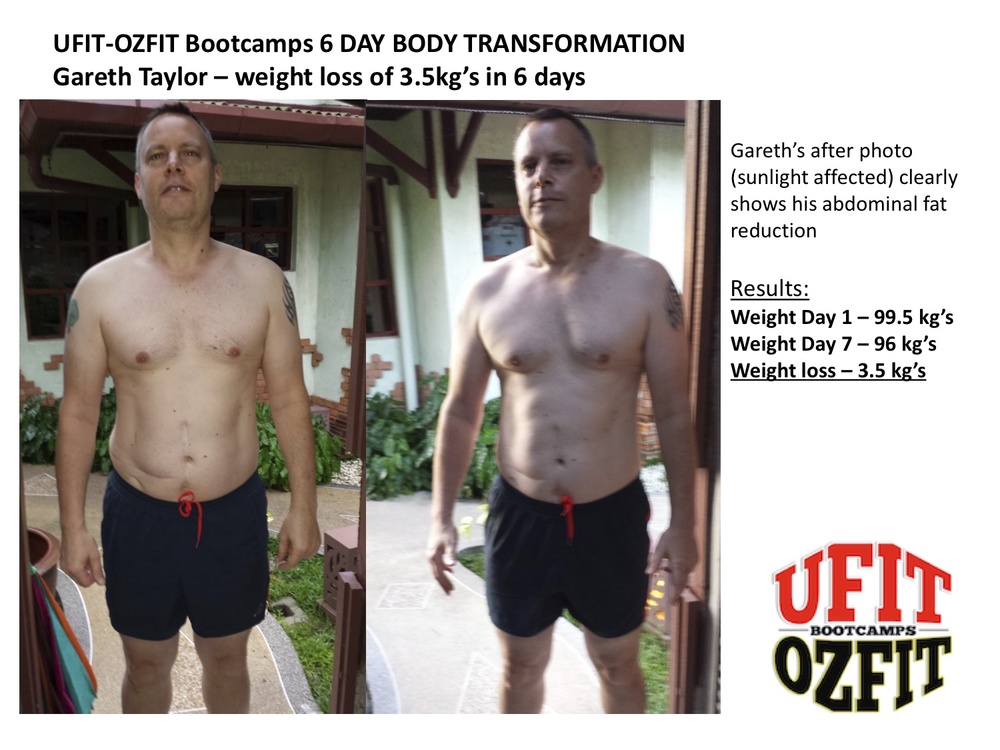 For 6 days in October, 7 UFIT clients and UFIT coach Darren embarked on a full mind and body health retreat.
Each day involved, training, eating healthy, mediation, massages and learning from UFIT coach Darren & life strategist and coach Carl Massey
All 7 attendees lost a large % of body fat.
Our top 3 "biggest losers" lost: 4.08kg, 3.53kg and 3.08kg in fat mass through the 6 day program.