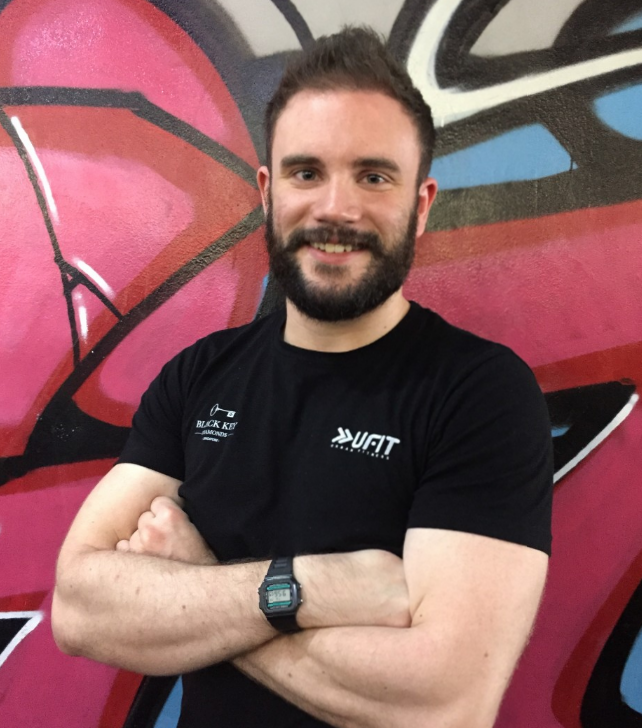 Joe is a specialist strength and conditioning (S&C) coach with over 5 years in the industry, holding industry leading accreditation for S&C from the UKSCA.
Whilst starting his BSc in Gloucestershire, England, Joe became a PT alongside his studies, and worked with a variety of recreational clients. After completing his Sports Science BSc (Hons, 1st Class), specialising in physiology, Joe went directly to an MSc in Sports Strength and Conditioning, also at the University of Gloucestershire.
During this time, Joe continued personal training and also took on internships with Athlete Academy in Gloucester working with elite national level disability swimmers and at Sutton Tennis Academy in London, working with elite junior tennis players ranging from ages 5 – 21 years old, including players with ATP world ranking points. On the completion of his MSc, Joe began a paid role as a senior S&C coach at Sutton Tennis Academy and also began work at Locker27 Athletic Development, a 9500sq ft. specialist facility in London, coaching a variety of youth and senior athletes, including regional and national level athletes, as well as private clients.
Joe comes to Singapore with specialisations in strength training for sports performance and injury prevention, sports rehabilitation and Olympic Lifting technique and programming.
Joe holds accreditation with the UKSCA as a Accredited Strength and Conditioning Coach and NASM as a Corrective Exercise Specialist.
"I believe in keeping things simple, performing the basics with perfection and a foundation of strength. I have a passion for reading and learning as much as I possibly can about getting you better at what you do, keeping up to date with the latest scientific peer-reviewed research and evidence based programming. My favourite quote: "Your best pre-workout was your last workout." – Dan John"
Joe Williams MSc BSc ASCC CES
Strength and Conditioning Coach