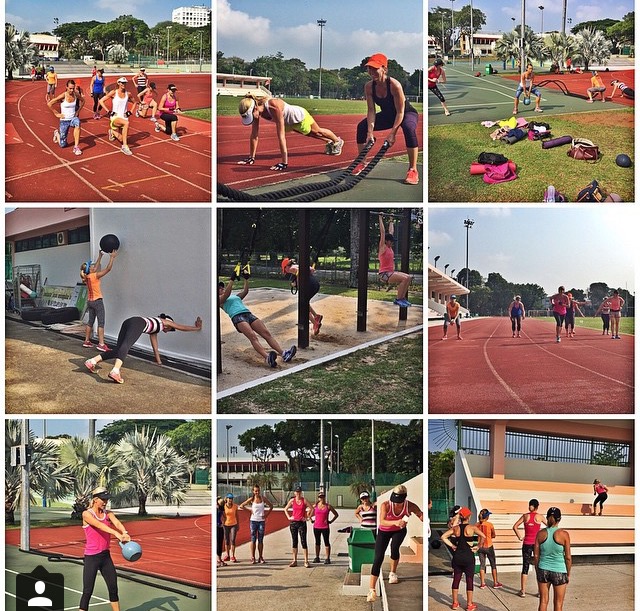 HIITFIT sessions have now begun at the CCAB track (Evans Road)!
Coach Mona came to us with this concept of using the track and using her knowledge and expertise after years of PT to bring you something to step your training up another level. She will be doing what she does with her PT clients who have had outstanding results. The track is essential for this class so she can rig her TRX's, use the walls and most importantly, get you doing speed work around the track (yes this class does involve running however it's designed to make you faster)!
If you want to lift your game, try some harder intervals (yup how can they get harder you ask?!)and work on your running speed- this class is for you! You have to try it out to understand how different it is to any other session.
She will use different equipment each week like the TRX, Med. balls, slam balls, Kettlebells, Military Ropes, Chin-up bar, Barbells, Weight plates, Sandbags and Running track – aka GREAT FUN!!! and has been training clients to use them for years so there will be a big discussion about form and technique.
Not for the beginner, this session is going to rock- it's not your average Bootcamp it is more!
We will be adding more of these classes too at the track, an early morning session and another mid morning. If you're keen express your interest via email.
HIITFIT will be limited to 12 people per session so MBO sign in is really appreciated because her structure is determined by the number attending. Book in now on MBO or email mona@ozfit.com.sg