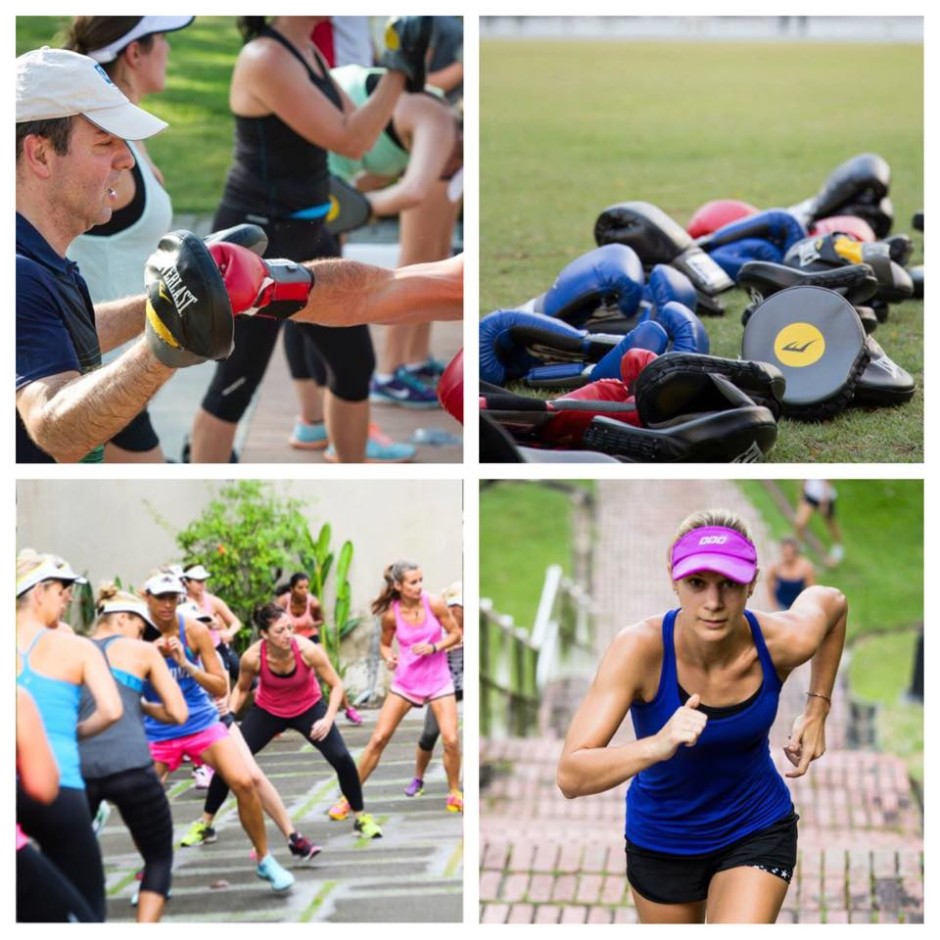 With Fort Canning and SHEFIT becoming more popular than ever we are adding more sessions!
-Thursday 6.15am BOXFIT (men and women all levels) with Georgina
– Friday 8am SHEFIT Fort Canning with Citira (all women)
– Sunday 9am BEACHFIT at Tanjong Beach (1st and 3rd Sunday of the month only)
BOXFIT is a great fun and dynamic workout for the whole body. It's the perfect balance of cardio and resistance / strength training. No prior boxing required, you will learn tips and have fun doing it whilst improving your fitness. A great way to mix up your morning routine if you currently can't make our Monday morning class. Georgina is no stranger to our Boxing classes. Our newly qualified coach is stinging to start taking sessions in Fort Canning and is delivering excellent sessions for us.
Singapore's famous SHEFIT programme lets you exercise in an all women environment. Supportive, motivating, challenging and one of a kind- you will be hooked. These classes will turn your fitness around in no time and tone your body. Citira already leads a SHEFIT programme in the gardens and knows Fort Canning park all too well as takes 3 other classes there per week with UFIT and OZFIT.
The beauty of Fort Canning is the ability to get interval running in using the stairs and the hills. A great place to workout and so good for you!
Sunday 9.00am: BEACHFIT @Tanjong Beach. Held on the 1st and 3rd Sunday morning of the month.
Experience a workout like never before with BEACHFIT, a Bootcamp designed to make you fitter, leaner, stronger, and help you to get to your ideal beach body.
It's a morning the whole family can enjoy too, with a FREE Sport4Kids Singapore session that will get the kids active and keep them entertained while you train! (open to kids age 2.5-9 years).
Why not stay and enjoy the rest of the day and everything the hip and luxe Tanjong Beach Club has to offer, such as swimming in the pool, or relaxing on a daybed with a delectable breakfast or luscious snack.
These classes have already started so sign up now! For a FREE trial email enquiries@ozfit.com.sg or book in!
Great news for our Unlimited members too!