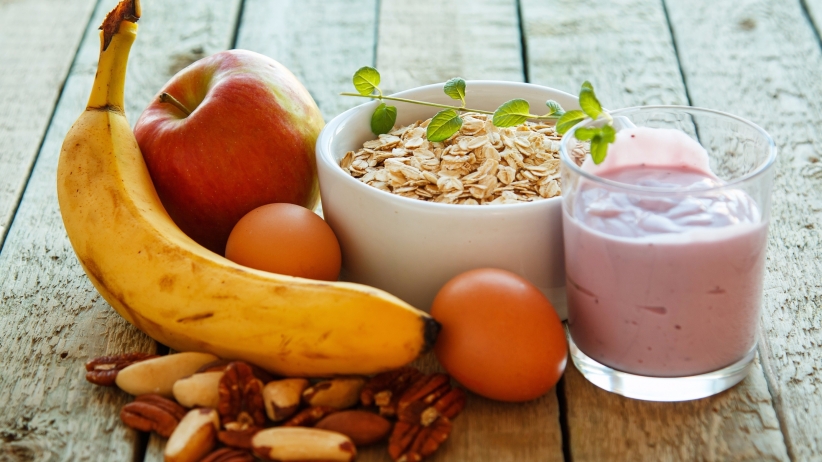 For many of you jetting off home or to interesting holiday locations, keeping your diet on point during your travels can be tricky and what to snack on when out and about is a common question we get asked.
There are several situations that people find particularly tricky to navigate, from airports and planes, to long lay overs, day trips, to long car journeys. So here are our top tips on how to keep eating well whilst enjoying your travels
Snacks you can buy on your way:
If you find yourself caught short with no time to prepare food before you go (so much to do!!) these items below are generally easily available at the airports, convenience stores or petrol stations on route.
Nuts – Nuts are a great source of healthy protein & fats and will keep you full and satisfied between meals. However, they are highly calorific and easy to overeat so best to limit yourself to a handful at a time (approx. 10-15 at one sitting). Best varieties to choose are almonds, hazelnuts, walnuts, macadamia nuts, pistachios and shelled peanuts and read the ingredients to make sure they are natural and do not contain added nasty's.
Seeds – Seeds are a great source of fibre and good fats and can also be found on the go. Choose them again in their natural state if possible, from a range of pumpkin, sunflower & sesame seeds.
Whole Fruit – Whole fruit is better than its juiced or dried sisters as it will still contains all the fibre and nutrients (so will help to also keep you regular while traveling J). Low in sugar fruits are best, such as apples and berries and if you are going for bananas do so in moderation, one is enough as they are high in sugar!
Mini cheeses – Cheese has become a great new addition to many convenience shops! You may need to look hard for them though, usually near the ready to eat sandwiches in the fridge. Although high levels of dairy are not usually recommended it is a much better choice than processed snack foods.
Good quality dark chocolate – Yes we are human and are saying you can have a bit of chocolate every now and then! Make sure to buy good quality dark chocolate like Black and Greens, that has high cocoa content and less sugar (80% + is best) and hold off on that second bar
Snacks you can pre-pack at home:
If you find a couple of extra hours before your journey begins, try some of these…
Veggie sticks with dip – Chop up your veg, carrots, celery, cucumber or whatever you have in the fridge, this is a great way to use up all the veg left over before your travels! One of our favs is also raw zucchini/courgette! Pop them in a Tupperware to keep fresh and pair them with some homemade dip, humus and guacamole are great choices.
Olives – Pop in a Tupperware box and hey ho ready to go! You will feel like you are already in the Italian country side when you are actually still in the airport
Popcorn – Pop it yourself an hour or two before leaving to let cool and store in zip lock bag and it is done and a great snack for the kids to enjoy also.
Electrolyte tablets – Travelling is highly dehydrating, and on top of this sometimes it's easy to confuse hunger with thirst. Before you reach for a snack, make sure to keep your fluids up by drinking lots of water and to go one step further, take some electrolyte tablets like Nuuns and pop them in a water bottle to replenish your electrolytes at the same time.
Protein powder – Carry some in powder form with you and add to a bottle of water as you go for a filling snack that you away from the confectionery counter!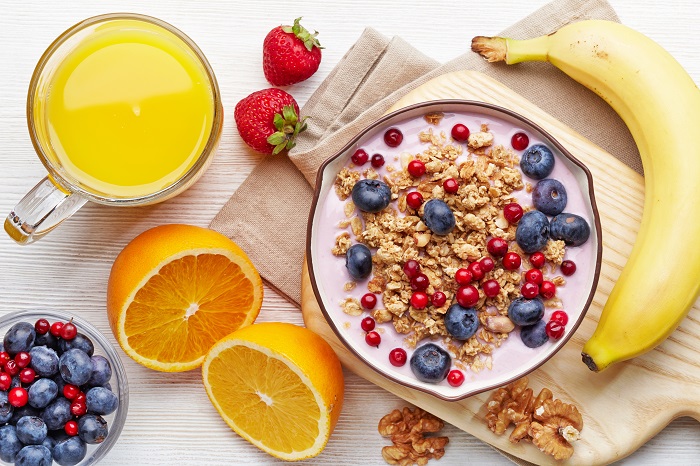 Source: Shutterstock