Pocari Sweat Run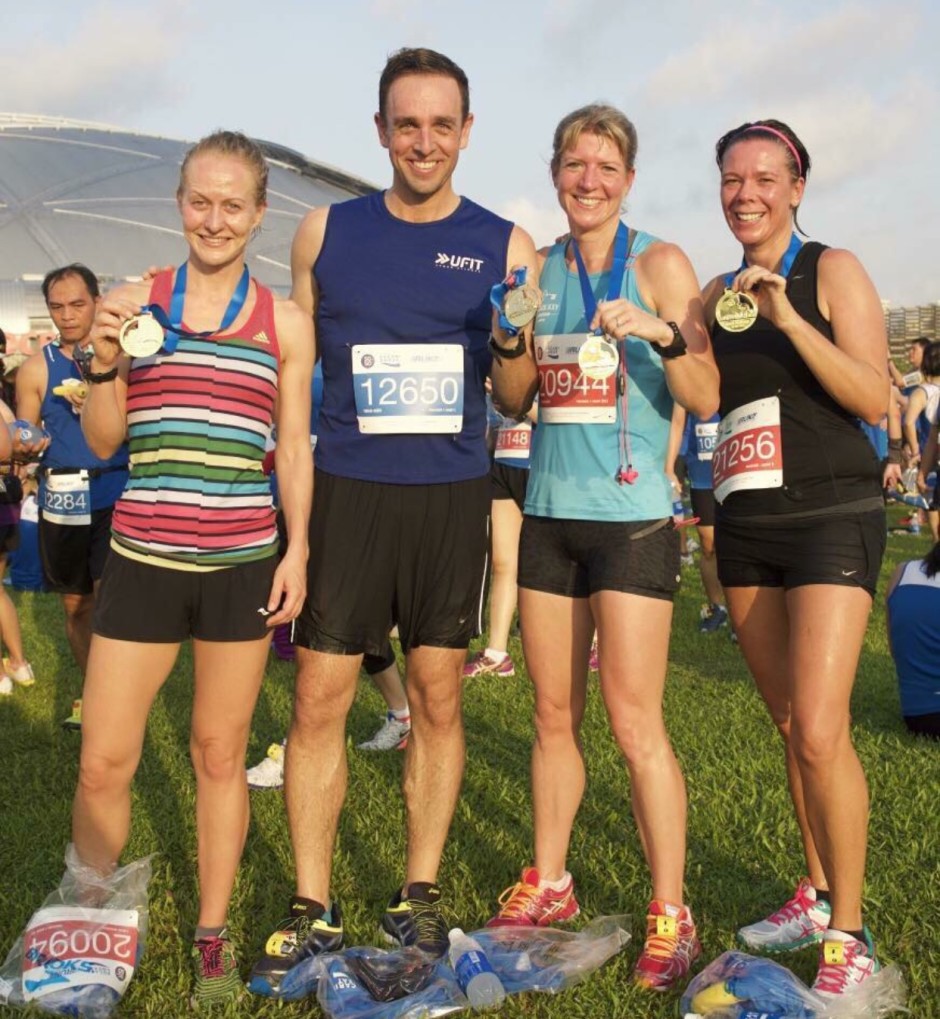 SHOUT OUT to our Community members to took part in the 10km (Actually it was 11.2km) Pocari Sweat Run on the weekend!
Congratulations to these Rock Steady Runners – Heidi Makinen, David Ryan, Katy Cheney, and Alex Windsor, and any other of our community members who took part in the event.
Thanks for the amazing photo Tom Cheney!
Sundowner 10k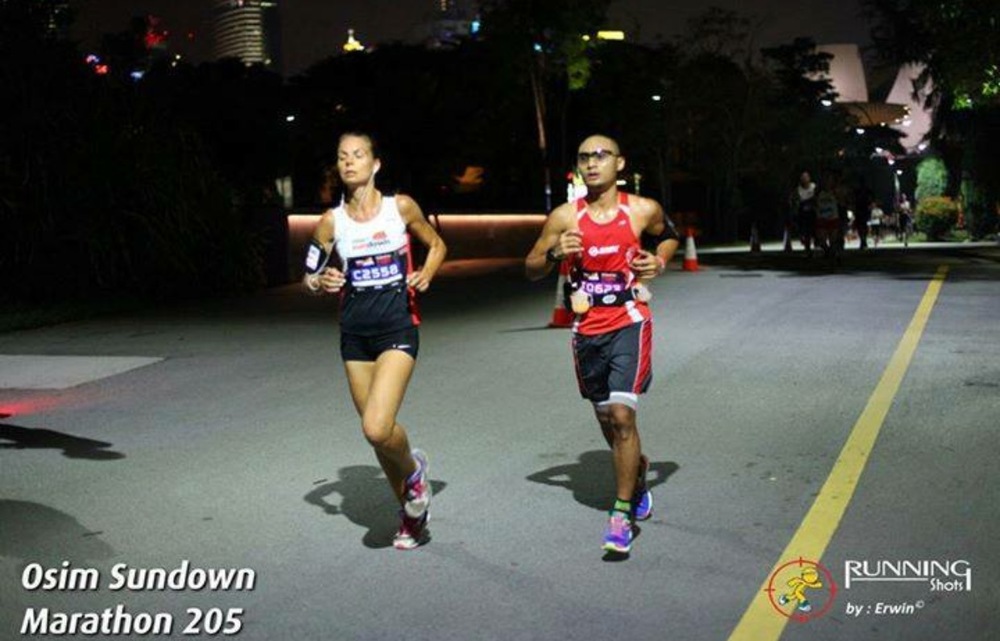 Jacqui Browne what a star!!! Jacqui did an incredibly fast time for the Sundowner 10k and was 4th woman over the finish line!!! She is phenomenal but quotes, " I couldn't have done it without RUNFIT, HIITFIT and all the bootcamps, this prepared me and I would not have got this time otherwise." She was ranked fifth woman by nett time, out of 3305 women. Overall she was 53rd out of 6681 runners – male and female. WOW-TOWN!!!!
Shape Run: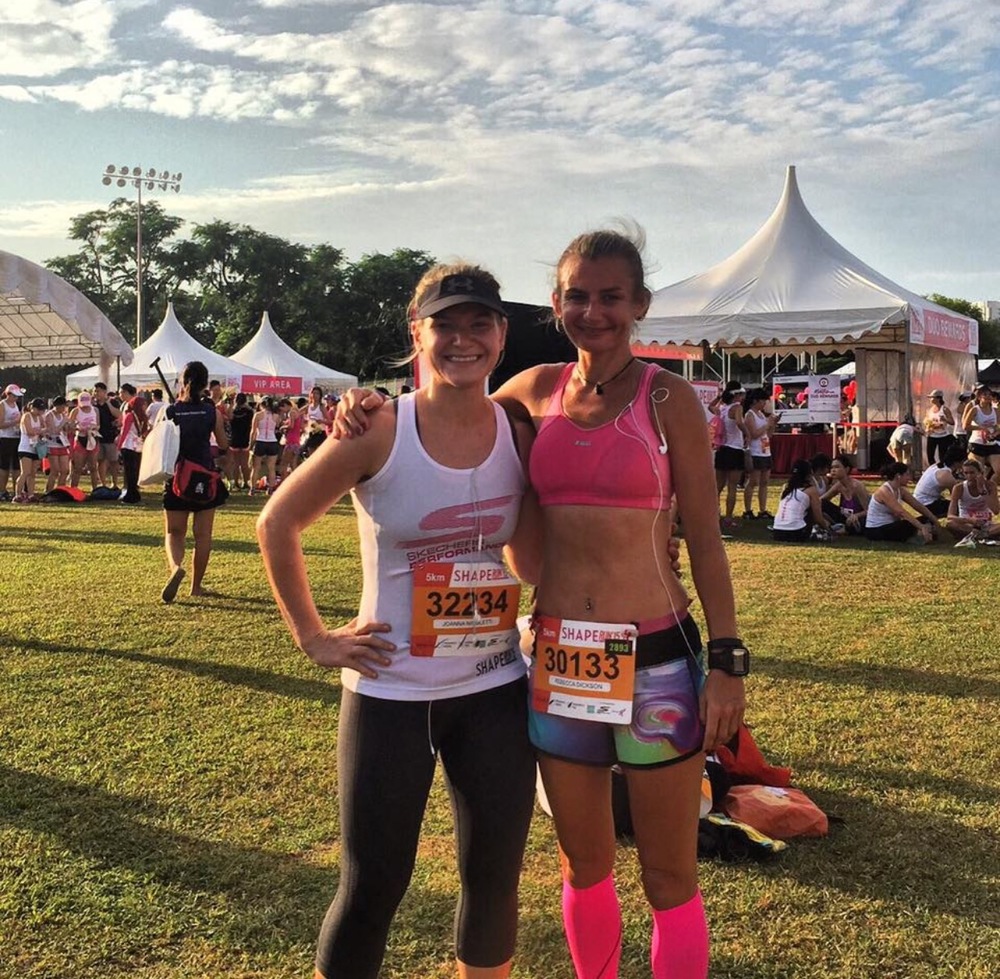 Congrats to everyone who competed it, did PBs or were just happy to get it over with!
Here we have Bex who came in he top 15 if the 5k event and Joanna who also did an amazing time.
Singapore Triathlon
Congrats to Terri-Anne for her cracker effort and 1st ever Tri! A fit mum who leads a healthy balanced lifestyle. Terri-Anne came 20th in her category!! Congrats Terri-Anne you are an inspiration to us all!
ASICS City Relay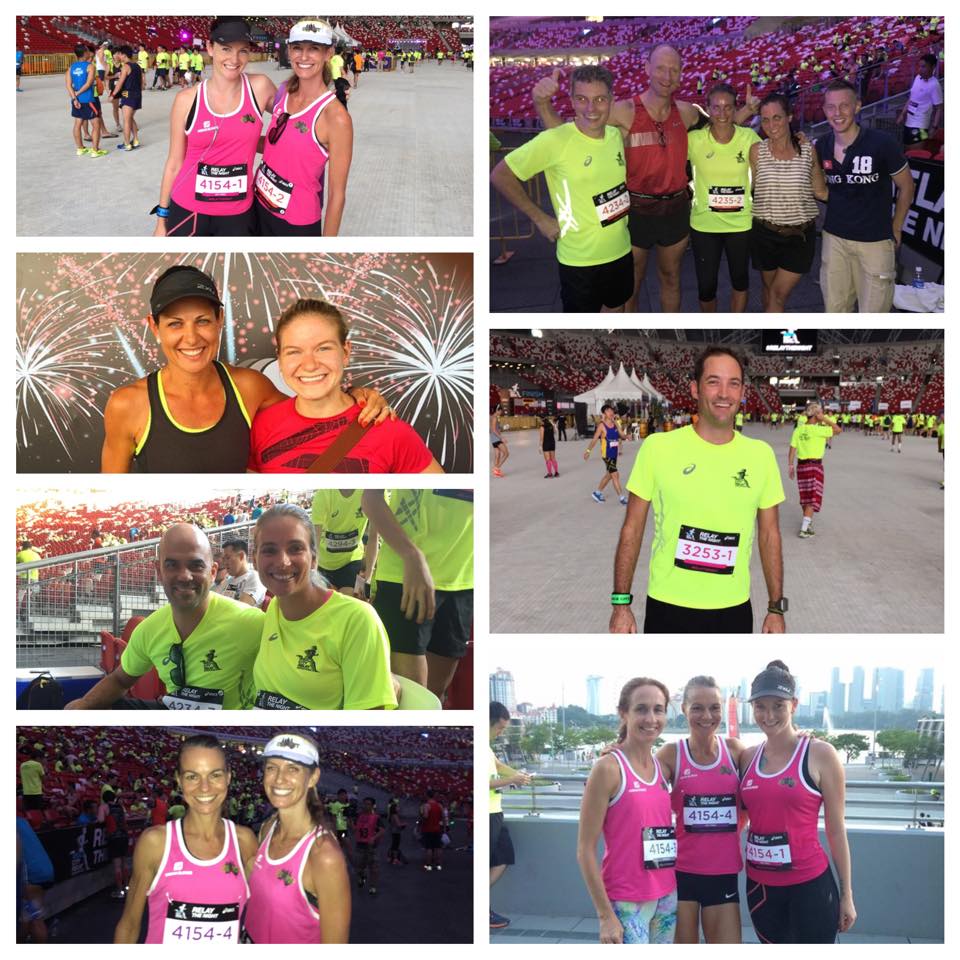 Congrats to all the teams including all of our BOOTCAMPS teams who completed the marathon relay.
Fireworks, music, bright colours and even beer at the end- what a great event!!
OZFIT ANGELS, CHAFFING DREAMS and SENTOSA CHICKS were just a few of our teams running around and also Kate Philip, Anita Nichol, Matt Moodey, James Walker, David Cartwright, Jakob Ostergard, Lou Linekar who were hot on their paces!!
Congrats to the OZFIT ANGELS consisting of Sally Walters, Terri-Anne Leske, Jacqui Browne and Lisa Clayton who were the 6th fastest women's team and 4th in their division. Amazing effort everyone!!