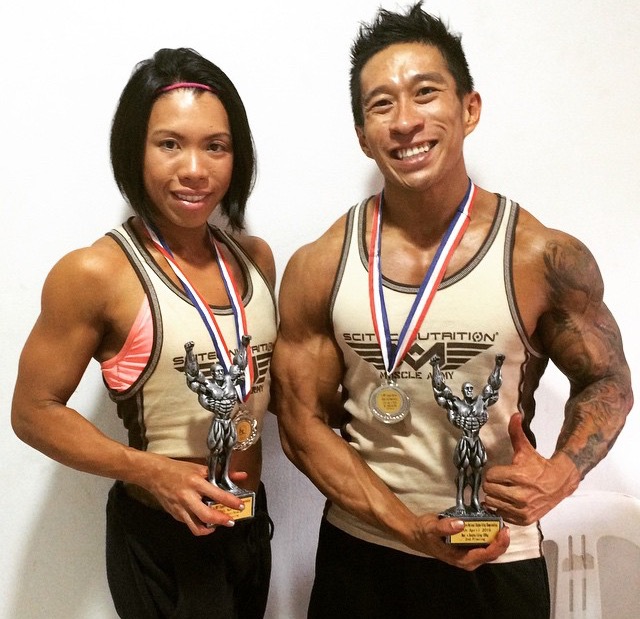 Coach Jia competed over the weekend in the the 2015 WBPF National Body Building Championships.
Jia was placed 2nd overall in the competition and we could not be more proud of her achievement. Over to Jia to tell you about her experience:
I learnt a lot from this competition. It isn't really about competing and winning really. I want to influence people the same way people influence me. I want to be strong and look good. I've come to realize that it is really about the people around me like my wonderful man, Ray and the friends + clients & colleagues at UFIT. Prepping meals, training and cardio is one thing but having fun and support from everyone is so important.
I couldn't be more thankful to everyone that has played a part in this journey and no, I won't stop competing. I will take time off to improve on my weaker areas and I know it will take a lot of months as I don't believe in short cuts. Food has been the most important role in body composition and I don't have the best genetics to make improvements in less than 6 months. I am glad I came out much better in this competition after 20 weeks of diet. Of course I am not gonna look perfect, duh! I also won't say, "You should compete!" because honestly, it takes a lot of mental power to get on stage. It's months of prepping just for a moment of 'stardom' and then for some of you, post-comp blues, that could possibly lead to a chain of psychological issues or worse, physical change but I have learnt how to cope with it and move on! Yes, I am a happy person and always will be.
Thanks everyone and congrats to those who stepped on stage!