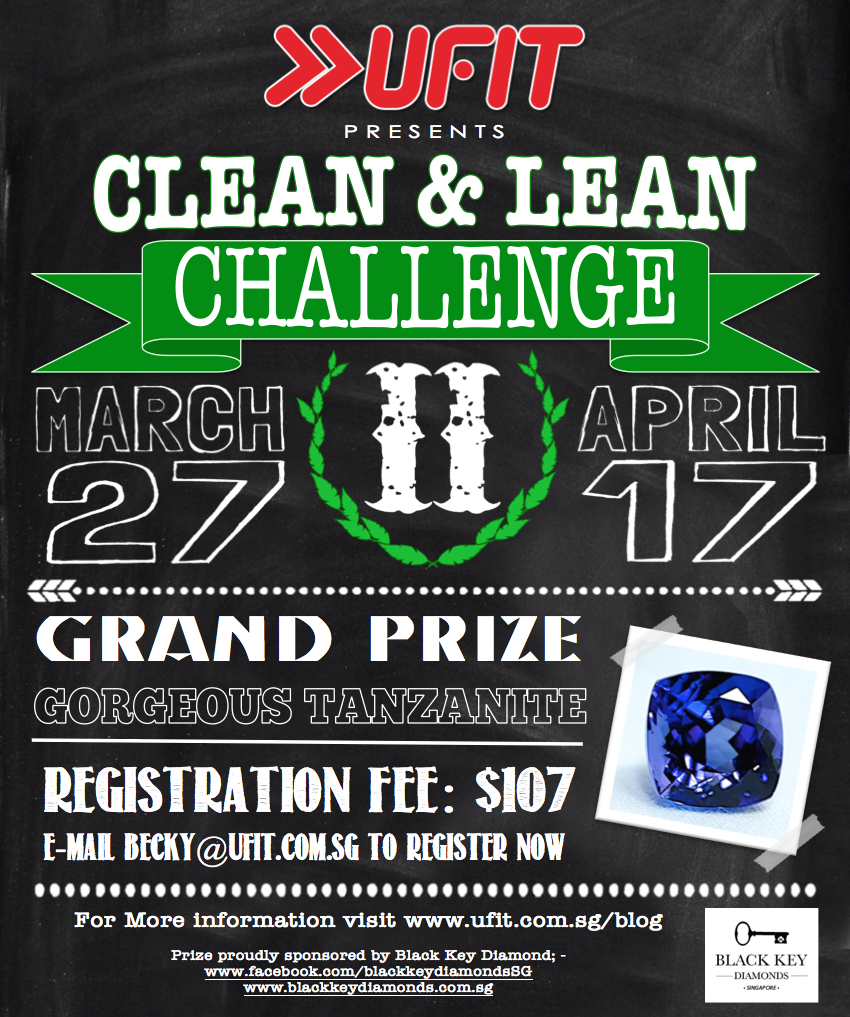 Where were you on 6th January 2014? At work, dealing with a huge hangover from Christmas and New year, thinking about ways to kick start your fat loss and training goals after Chinese New Year?
While you where crying into your chubby fingers, 92 people where starting day one of a challenge that gave us at UFIT, a record breaking month in fat loss. We managed to lose almost 500kg of body fat, in an astonishing 4 week period by kicking sugar and embarking on an a journey that each and every person dedicated every eating moment to from that point onwards.
This was a challenge like no other. Whilst there where many winners through losing their dream weight in 4 weeks in the safest and most healthiest way possible, the winner who lost the biggest amount of body fat also won himself a stunning 1.01ct champagne diamond sponsored by Black Key Diamonds, Singapore. Rob Jones, did an astounding job by dropping a huge 6% body fat in 4 weeks and won himself the beautiful stone as well as a body that was not just lean & clean but also healthy, happy, and full of vitality.
So when is the next challenge I hear you ask? What does the challenge entail? What's the grand prize besides a fabulous body ready for the beach?
Learn 3 different nutrition techniques and get lean!
Weights will be measured once a week in a group seminar to determine the person who has lost the most amount of body fat.