Its the weekend and the thing we usually crave around this time of the week is a little something sweet following dinner that wont make us un-do the hard work we have put in for the last 5 days. As I promised last week, a new recipe from Sarah Wilsons book 'I quit sugar' and this time its a delicious Raw Chocolate & raspberry Cheesecake… brace yourselves, this will be epic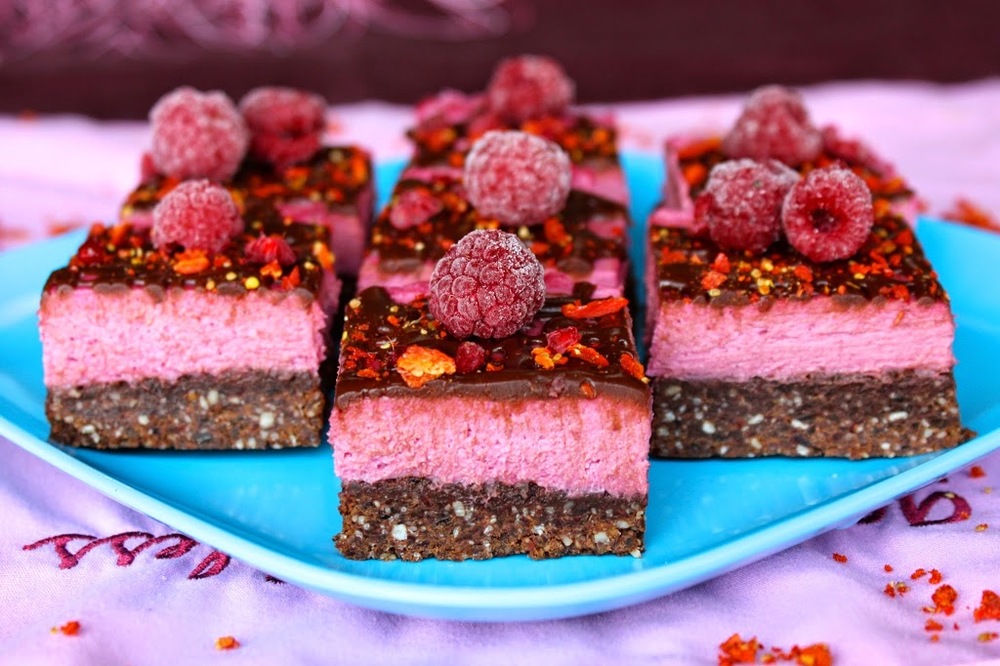 Raw Chocolate & Raspberry Cheesecake
Ingredients
Crust
2 cups of pecans
1/4 cup of cacao powder
1/4 cup rice malt syrup
2 tables coconut oil, melted.
pinch sea salt
Filling
2 1/2 cups raw cashews
1/2 cup cacao powder
1/2 cup rice malt syrup
1/4 cup of coconut oil
1 teaspoon of vanilla powder
1-2 tablespoon coconut milk
Pinch salt
1/2 cup frozen raspberries
Directions
To make the crust:
Line the base of a round spring form cake pan with baking paper.
process pecans in a food processor until chunky crumbs form. Add remaining ingredients and process until just combined.
pour mixture into prepared pan. press into base to cover evenly and form crust. place in freezer to set.
To make the filling:
process cashews until fine crumbs form. add remaining ingredients except milk and raspberries. Process until mixture turns into a smooth and creamy batter.
Add milk as necessary to smooth out mixture. once smooth, fold through raspberries and pour mixture over base pan.
Refrigerate for at least 2 hours