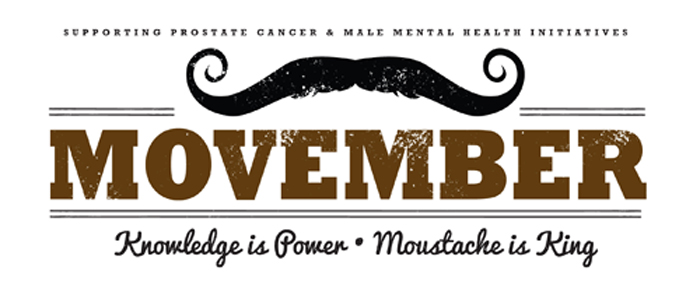 The Movember Foundation is a global charity to raise awareness around prostate, testicular cancer and other men's health related issues. You may have seen and heard of men growing mo's, to raise money, generate hype, and drive conversations around real issues for men since Movember came to Singapore three years ago.
This year, Movember has added a new element: MOVE.
Ultimately, with MOVE(mber) the Foundation is seeking to improve the health and well-being of EVERYONE through physical activity (while still growing a Mo of course) and expand opportunities for our Mo Sistas to tangibly support Movember.
Here's how YOU can get involved in Movember:-
Grow A Mo – save time shaving, money on razors, and grow that Mo!
Move Your Body – take the 30 day MOVE challenge
Play the Game – download the app and get tapping
Spread the word- post and share Movember on your social media
PartyHearty! – Join the Movember "Morning Rave" where Coach Citira will be leading an indoor cardio party workout at this fun fitness, health and wellness event
6th November Movember Morning Rave
Club Kyo
7am – 10am
*Ticketed event where proceeds will be donated to Movember
Movember. For more information, visit https://sg.movember.com
About Movember
The Movember Foundation is a global men's health charity committed to changing the face ofmen's health. With an official presence in 21 countries, the Movember Foundation is committed to driving significant improvements for the prioritised men's health issues – prostate cancer, testicular cancer and mental health. Funds are raised through the Foundation's annual awareness campaign, Movember, which sees the sprouting of millions of moustaches around the world, during the month previously known as November. This year, Movember will be introducing MOVE which encourages everyone – both men and women – to get active and move to raise funds and awareness for the cause. Proceeds raised in Singapore are used to fund the Singapore Cancer Society prostate survivorship program and . To date, Singapore has raised over SGD$1 million over the past three years through