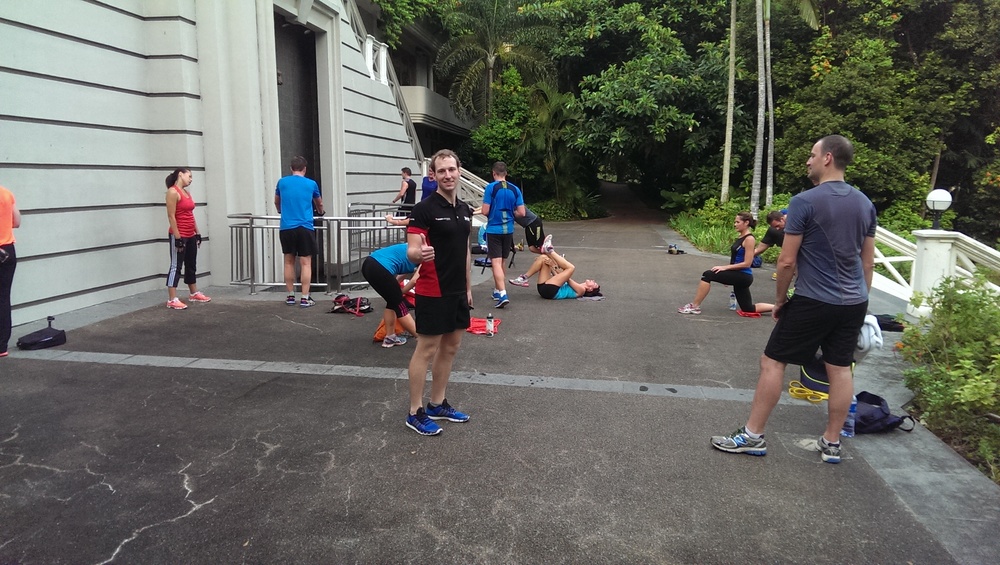 I have been running UFIT Bootcamps since 2008. Remarkably there are a number of people that joined in those early years and are still running around today!
I remember bumping into a woman in Fort Canning at the end of a session a couple of years after I started UFIT. I was saying goodbye to the last of my morning group and this lady wandered over. She had seen our groups running around the park when she had been walking 6 months earlier, had been away for half a year and had recently returned to her frequent walks. She said she had noticed, in her own words, "how much the people had shrunk"!
We know regularity of exercise is the key to sustainable results whether weight-loss, fitness or any other goals you may have. This is clear anecdotally and from what science tells us.
On Monday I joined Coach Lucas' session at Marina Bay. We did partner exercises and I joined Rich Harb, a guy that has been a UFIT member for many years with a 1 year break thrown in there. When he came back from his break he had piled on a few kg's only to drop them pretty quickly upon getting back into his Bootcamp Groove! Rich and I hit the Black options pretty hard through the one hour, Rich not missing a beat. We ended with the usual cardio endurance segment which was a sprint-recovery-sprint protocol for 2-3 minutes. I tried desperately to drop Rich but I couldn't!
His FOA is high and so is his fitness! If YOU want results you need to plan your session attendance accordingly and Get Frequent!!