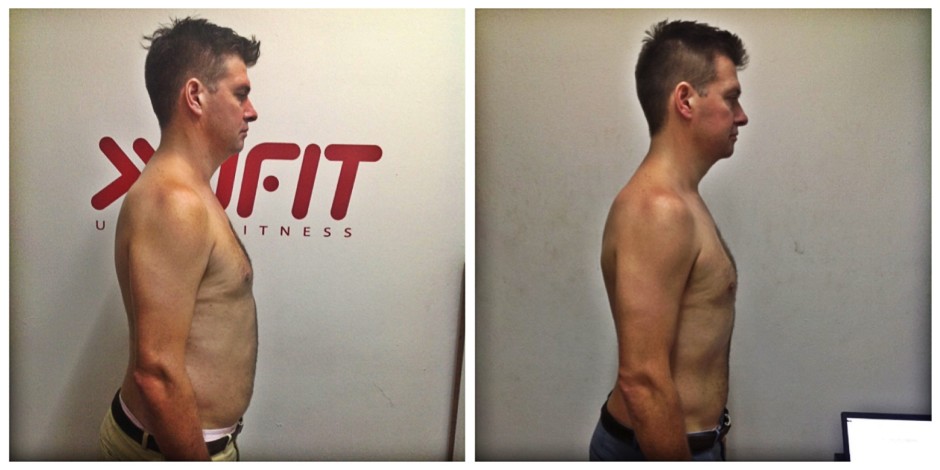 From the 20 April – 19 May 2015 Greg Bond underwent a 28 day body transformation with UFIT's Salveo Program.
Greg entered the body transformation program to take his health and fitness to the next level. And through the UFIT Salveo program he was able to do this at an accelerated rate.
Here are Greg's results from the Salveo Program.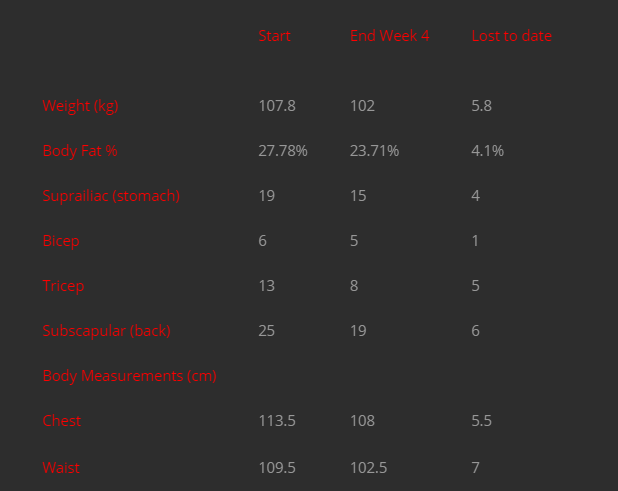 "One of the most valuable things you learn from the Salveo program is a deep level of self awareness and self belief. If you put the time in and make the personal commitment, you quickly realise that your goals, whatever they may be, are very achievable and achievement gives you the opportunity to recheck the goals and raise the bar even further than you thought was possible.
I am lot more aware of the impact different foods have on my energy levels and how avoiding some foods I previously viewed as healthy can really help reduce your body fat.
What would I say to someone thinking they need to make a big change in their health and fitness but haven't yet??? Stepping out of your comfort zone is the hardest part and that is just a yes no decision, "If you risk nothing then when the day is over, nothing is all you will have gained"
Have the courage and take the risk to say yes."