How long have you been a UFIT bootcamp trainer, and how did you get started in the industry?
Since my first week, so that's nearly 3 years. I started off at 0630 on Mondays then moved to Monday evenings which is most definitely my own training crew. I have now taken over Saturday mornings from Darren and it's a very similar crowd to Monday nights so I'm loving bootcamps again and enjoy getting out of the gym.
What makes your sessions different to others on the timetable?
From a military background and my own philosophy on "Bootcamps" I believe in focusing on bodyweight exercises, so I don't use any equipment at all. I don't feel type of training had any limitations and it just means I need to plan and get creative twice a week, which is a strength of mine as a trainer. I use exercises from the martial arts world right through to yoga and Pilates so it's definitely a total body workout.
Who can really benefit from coming to your sessions?
It's a bit cliche to say everyone… But really everyone should be able to one day master their own bodyweight through exercises. I'm not sure how but I've somehow got a reputation of being a tough guy trainer! but I think the sessions are challenging but always fair as there is never an external load. In fact my Monday class is about 80% females.
Tell us something that we don't know about you
There are a lot of things I would probably like to stay secret to be honest! In my past life I served the Royal Navy as a marine engineering mechanic (MEM) for 3.5 years, travelling around the world as a young man. This gave me the bug to always travel and work when I became a personal trainer with Asia definitely feeling like a "final destination" in terms of the fitness career.
You know you want to…..tell us about the 2 great loves in your life
As someone who doesn't yet have kids, I guess I feel the same as any other dog owner. I love my two Italian greyhound boys Monkey and Freddie. I've always grown up around big family dogs with huge personalities. These two are small but they are both funny and crazy in their own way. They do take some responsibilities and sacrifice from me but they give me a lot back in that they make me laugh every day and it's beautiful to watch them run at full speed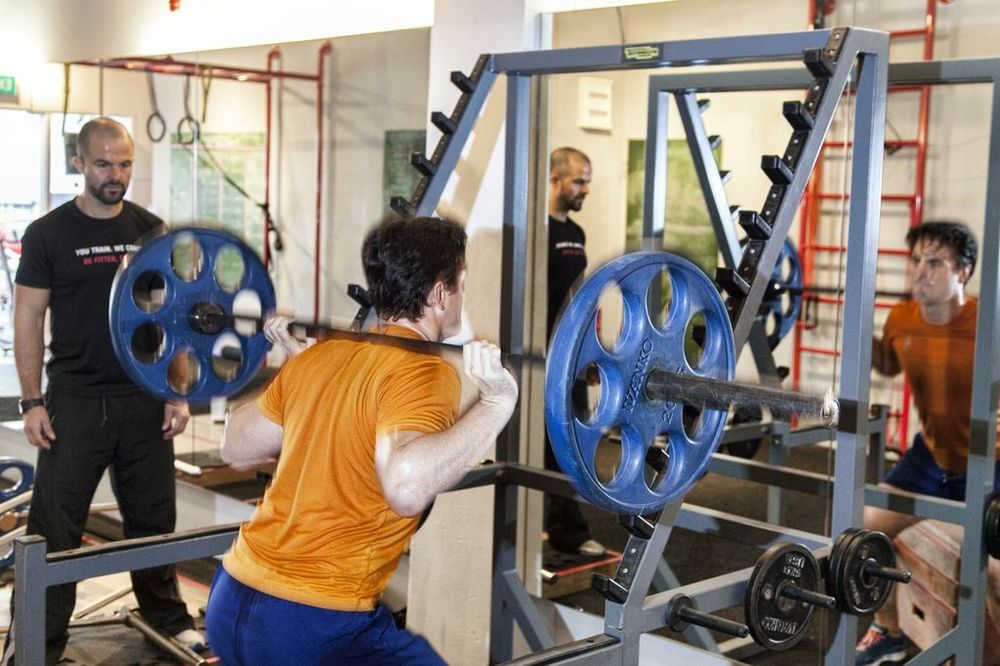 What is your favourite bootcamp exercise?
I use a lot of Training for warriors style exercises so I would say the 'sit out' is a very unique jujitsu style exercises that requires shoulder stability, hip mobility, co ordination and is deceptively challenging with higher reps. This combined with hill sprints is my personal ultimate bootcamp combo.
We know you have a lot of tattoos. Any chance of our bootcamp logo appearing on you?
If James Forrester stops talking about tattoos and finally gets one then I will too.