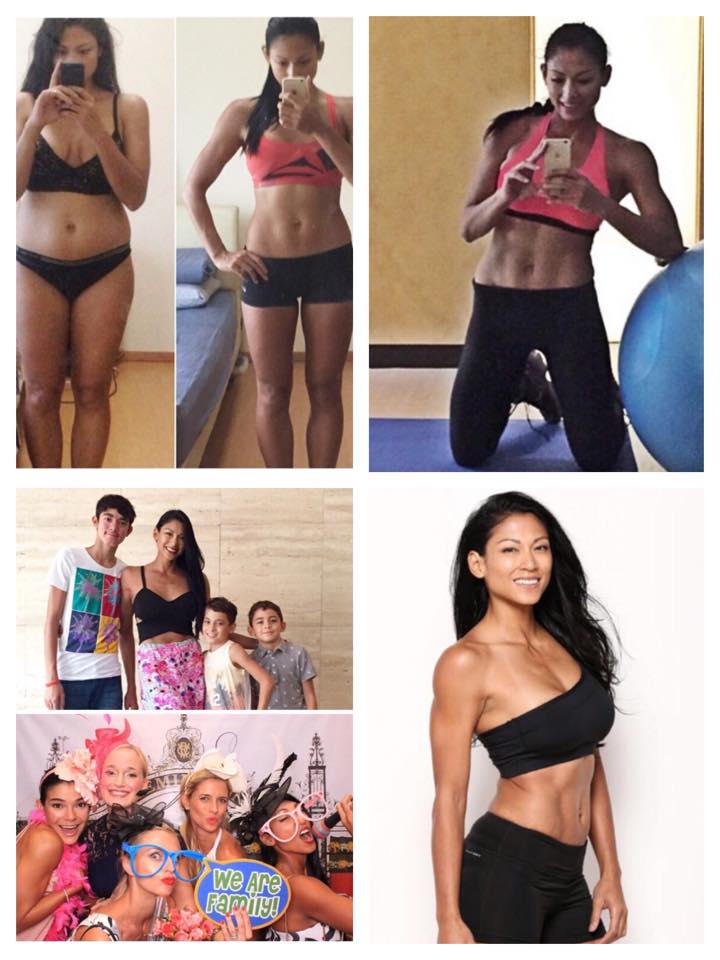 We are so pleased that Citira Corrigan is joining us in a new role as BOOTCAMP MANAGER!!
We sat down with the lady herself and asked her: 7 Questions in 7 Seconds
1. How did you start in the fitness industry?
It began with Body Jam in 2005. I fell in love with the enigmatic energy of not only the class but the instructor. I was euphoric and, somewhat besotted with the whole atmosphere of group training. Till that point I had always been a solo exerciser. I had been active as a child and competed avidly in athletics, but it was predominately a solo flow. Body Jam was just the catalyst. I studied in London to become a Group Fitness Instructor and went on to teach Zumba and Pilates.
2. Your favourite Boot Camp exercise?
Gah! How could you ask me that?! How much time do we have? 7 seconds wont cover it! So, anyone who knows me knows that I'm happiest when I'm moving; I love any functional effective and intentional exercise that challenges me. Oh, but if I had to pick just one thing it would be SPRINTS! I love to sprint, I love the explosive feeling of moving through space and time, and feeling the wind rush around me while my legs and lungs ignite and my hair whips around my face like flames of ebony. Yep, I totes love sprinting.
3. You have 3 dashing boys, do they love health and fitness as much as You do?
You know, I think I'm freakin lucky in the offspring lotto. My boys are so into whatever their Dad or I am into. If we're into clean eating – they're into clean eating, if we're into Pizza binges and movie marathons, well, they are up for it as well. I realized that pretty early on, these precious perfect little beings will take their cues from Us. If I'm healthy and happy and nourishing my body with real, natural food, they will do the same. If I climb monkey bars, swing, jump,climb, slide and chase them around the playground they will come to see exercise as PLAY and not a chore. They aren't't necessarily health and fitness obsessed, but they are active, happy and healthy. What more could a mother ask for?
4. Congrats on your new role as Boot Camp Manager. What can our community expect from you in this exciting new role.
Thank You! I'm so excited to be entering this new role. It's a massive turning point and milestone for me, and I sincerely hope that I prove to be an asset to this incredible company and wonderful community.
5. Where would we find you on the weekend?
I'm pretty predictable and there's a pattern to my weekends. Saturday morning's I'm in the gym and then either at Fort Canning doing a Bootcamp, or skating with my boys, then it's onto grocery shopping, laundry, a swim in the pool if the weather is good, and taking in the sunset with a walk or skate around the river, capped of by a family dinner.
Sunday is the one day I'll have a sleep in.
6. Our spies tell us you used to be a dancer, what's your favorite dance move?
Ha ha ha! I freakin love to dance! I don't know if I have a specific favorite move, I tend to just feel the vibe and go with the music, but if I'm totes honest, anything that involves hips is kinda my trademark style.
7. What is one thing You would tell someone that wants to get fit or get into shape but is having trouble?
I wouldn't tell them anything. I would ask them a question instead – Why do you want this?
I think that's the most effective motivator and catalyst for any positive and lasting change – know why you want it, know why your doing it. Getting fit, staying fit, losing weight and getting into shape is no cake walk. It tales real, consistent, sometimes fun but often tough, effort. You have to really be know,hold onto and believe in why you want it before it to become almost organic, natural,and routine like breathing.
If anyone asked me that same question – Citira, Why do you want this? Why do you want to be fit, healthy and in shape, my answer would be,
"Because I deserve it!"