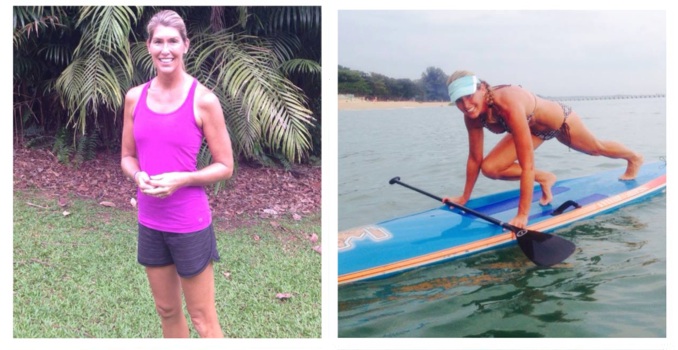 We sat down with our new bootcamp coach Jackie, to find out a bit more about her. Here is Jackie's 7 questions in 7 seconds, here we go!!!
How long have you been in Singapore?
343 days almost a year!
Tell us about your family
Mid class from Va loved to be outside camping or canoeing. My Dad is here in Feb you all may see him at a class. He will shake his head at our crazy classes
Your favourite weekend activity
Paddle boarding, eating a big breakfast and having hot tea on the couch usually by my hubs
Your favourite bootcamp exercise
Burpees (isn't that everyone's fav?)
What gets you out of bed in the morning
The Sun. I literally cannot sleep in!! But since I am up before the sun I guess getting in a good workout or giving one to start the day. I am a bit of a cheeseball
Your favourite healthy meal or snack?
I have a sweet tooth so I make gluten free dark chic chip cookies. Yum!
Your fitness experience in the industry is?
PE Teacher and Coach by trade Personal trainer and Paddleboard instructor and general exercise fanatic.